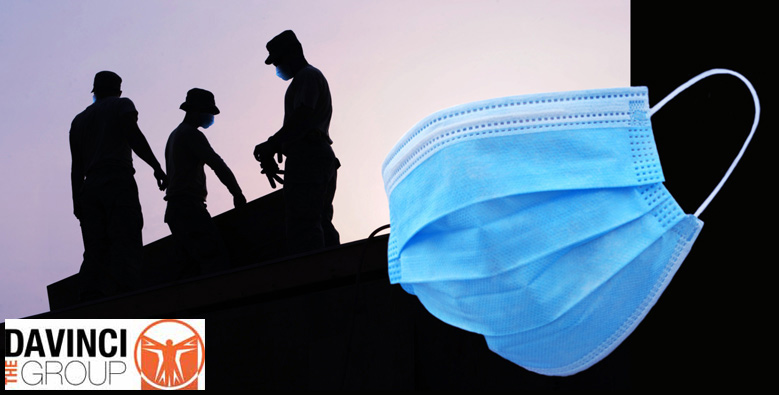 The DaVinci Group (TDG), a specialty supplier of custom integration gear including architectural speakers, amplifiers and more, has taken extraordinary steps to offer their dealers responsibly sourced personal protection equipment (PPE), such that their work crews can safely continue to access job sites and clients' homes fully protected. An example of creative thinking, TDG used their sourcing prowess to find a reliable resource for a range of PPE gear that is desperately needed by integrators…many of whom report a lack of local supply.
Learn more about this new The DaVinci Group PPE service…
When the COVID-19 pandemic hit the United States, many cities and states began enforcing Stay-at-Home or Shelter-in-Place protocols that forced businesses to shut down and economic activity to largely come to a halt. Fortunately for the custom integration community, integrators were deemed to be essential services, which meant that they could continue to operate.
Since most integrators were already working on existing projects, there was certainly work to do. Not only that, but ongoing in-home tech support was continuing as well. However, activities on job sites or in clients' homes faced a complicating factor…a shortage of personal protective equipment (PPE). Dealers needed PPE to both protect employees and clients.
Shortage of PPE Supplies Complicate Integrators' Lives
Adding to the challenge is that many local and state municipalities around the country began mandating the use of PPE – which only served to exacerbate availability problems. Integrators were forced to scramble to find face masks, face shields, disinfectant, etc.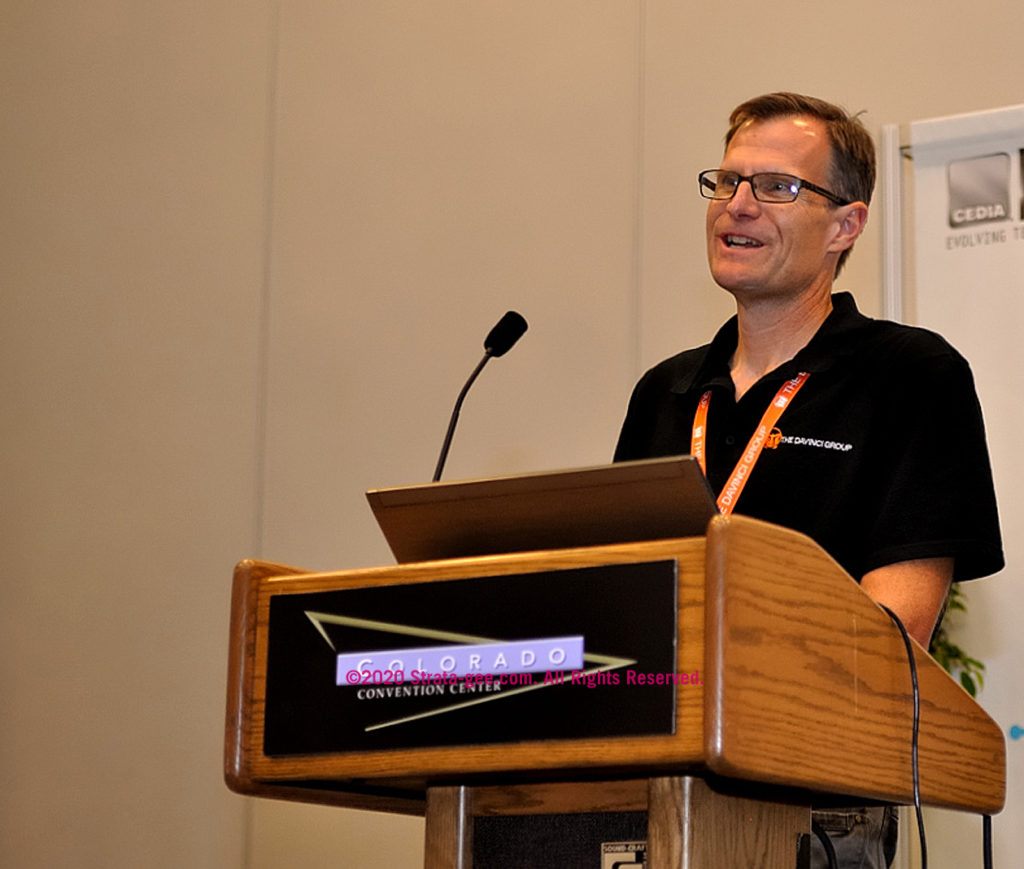 In a brainstorming session at TDG, company management started spitballing ideas for ways it could help dealers stay in the game in the face of this shortage. The group decided that they could apply the same sourcing prowess they use to design and build fine products, to find and acquire PPE to offer its dealers – and that's just what they set out to do.
Trickier to Do Than You Might Think
Company President & CEO Jeff Francisco told me it took about a month to work through the process. It turned out to be a little trickier than they originally thought.
"It was like the Wild West out there. We wanted to avoid anything that was a risk or irresponsible. We waited for something we could put together that we felt good about and was of high quality and reliable – and not supplied at the expense of the medical community."

Jeff Francisco, President & CEO, The DaVinci Group
Dealers Just Add PPE SKUs to Orders Like Any Other Item
TDG found that source and now offers a full range of PPE including standard medical face masks, eye protection, hand sanitizer, and even the upgraded KN-95 face masks. All products are now available on the company's dealer portal and TDG dealers can simply add these items to their regular orders…simplifying their lives and keeping their crews and clients protected.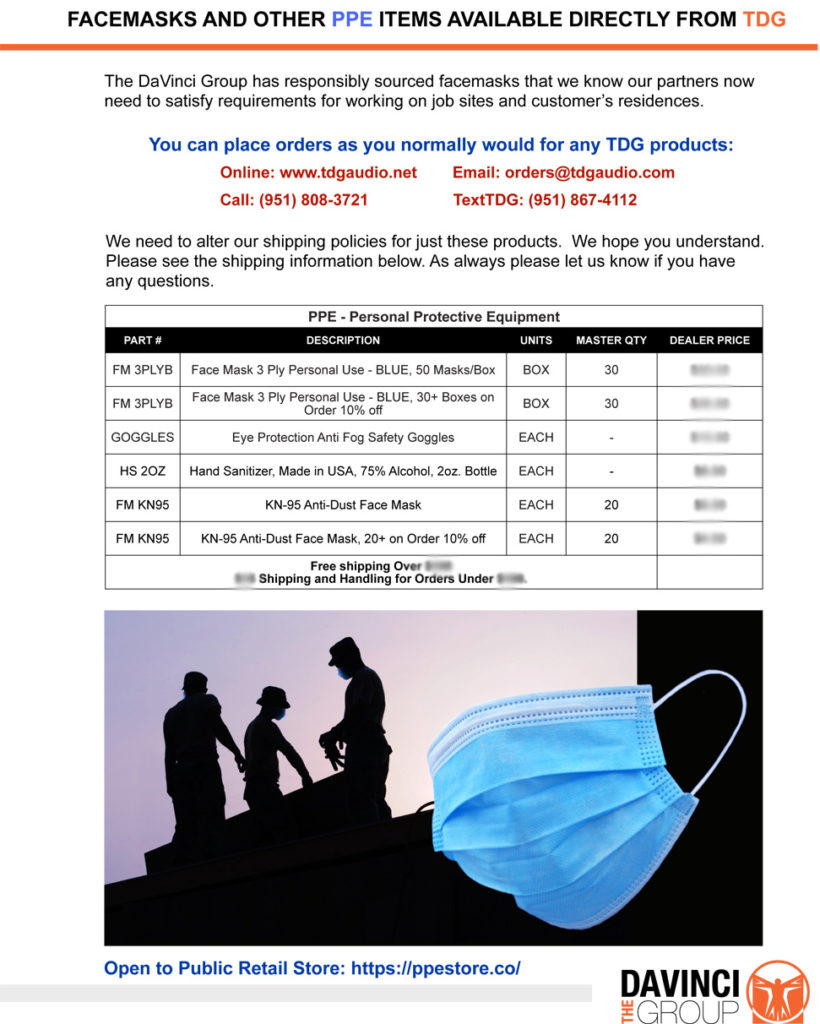 "We're not out to make this a profit center," Francisco told me. Rather, they were focused on finding a reliable, legitimate supplier for their dealers. The partner they've chosen is a large U.S. medical industry supplier that, as Francisco told me, "This is what they do."
Genuine Appreciation from Dealers
The reaction from their reps and dealers has been one of genuine appreciation. Within hours of an internal announcement of the availability of PPE from TDG, the company began receiving messages of thanks from dealers.
Having ready access to a reliable supply of PPE, ordered right alongside the other TDG gear they use regularly is a tremendous convenience for dealers…and relief.
Learn more about The DaVinci Group by visiting: www.tdgaudio.com.