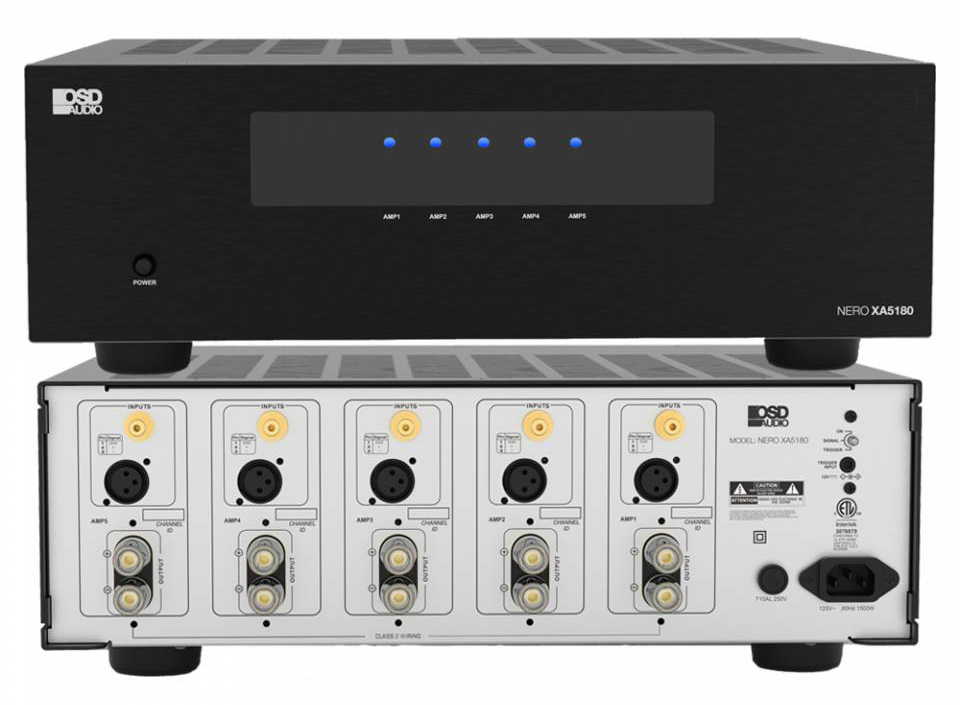 In a decision announced last week, U.S. District Court Judge James V. Selna has granted a motion for reconsideration by Outlaw Audio that included a restraining order preventing OSD Audio "from falsely representing" a certain feature of one of its products. This decision is a result of legal action taking place between direct-to-consumer (D2C) brands Santos Elecs. Inc. dba OSD Audio and Outlaw Audio LLC.
Learn more about this action between OSD Audio and Outlaw Audio
This lawsuit was first filed by OSD Audio back in April as a Digital Millennium Copyright Act (DMCA) action against Outlaw Audio and Benjamin Brewer, Jonathan Lederman, and Peter Tribeman. Lederman and Tribeman are two of the group of co-founders of Outlaw Audio, while Brewer is an employee of the company.
These two companies both offer a variety of audio products sold directly to consumers through their own and third-party websites, such as Amazon.com. They are direct competitors and the issue about which this litigation revolves around includes the OSD Audio multichannel amplifier OSD5500 and XA5180…as well as Outlaw Audio Model 5000 and Model 5000x.
OSD Claims Outlaw is Abusing DMCA
These amplifiers are all sourced from the same Chinese OEM manufacturer, Homni Iteg Electronics (Homni). Of course, each brand makes changes to features and performance to make the product consistent with its respective brand concepts.
DMCA provides a means for copyright holders to demand online entities like Amazon take down any product if it infringes an owner's copyright. According to its filing and other court records, OSD Audio says that in April 2022 Outlaw Audio contacted Amazon.com to file a DMCA "takedown" order claiming that the owner's manuals included with OSD Audio multichannel amplifiers infringe on a copyrighted design held by Outlaw Audio.
Ultimately, OSD claims Outlaw engaged in three separate instances where they got Amazon to takedown OSD products for a DMCA violation.
OSD Says They 'Licensed' the User Manual from the Manufacturer
In so doing, OSD Audio's filing says, "Defendants [Outlaw Audio] knowingly made material misrepresentation to Amazon.com that Outlaw owned the copyright of Carver's user manual and that Plaintiff 'stole' or 'pirated' the manual, while Defendants knew Plaintiff licensed the manual from Carver." OSD does not indicate how Outlaw supposedly "knew" that OSD licensed the manual from Carver/Homi.
OSD brought this action under the auspices of the DMCA, saying in their filing, "To discourage abuse of this takedown provision as a tool of unfair competition, DMCA provides a remedy for the aggrieved party whose products have been taken down by false claim of copyright infringement." Hence, they undertook this action and are suing for unspecified damages.
Outlaw Denies OSD's Allegations, Then Launches a 42-Page Countersuit
In June, Outlaw filed its answer to the OSD lawsuit and launched its own countersuit in which they are the counter-claimant and OSD is the counter-defendant. Outlaw denied all of OSD's claims in their response. In their countersuit, Outlaw said they designed their own manuals with custom artwork and language. This manual was not licensed to Homni or any other party.
Outlaw also noted differences in the design of their products – for example, their model includes a unique lighted blue ring around the power button. Then they showed how the user manual included with OSD amps has the same wording and illustrations. They also showed where the OSD manual refers to a blue ring around the power button – a feature that does not exist on OSD amplifiers.
Outlaw Claims OSD Engages in False Advertising, Copyright Infringement, and Trade Libel
All in all, Outlaw countersued OSD for false advertising under the Lanham Act, copyright infringement, and trade libel. It is a substantial 42-page countersuit.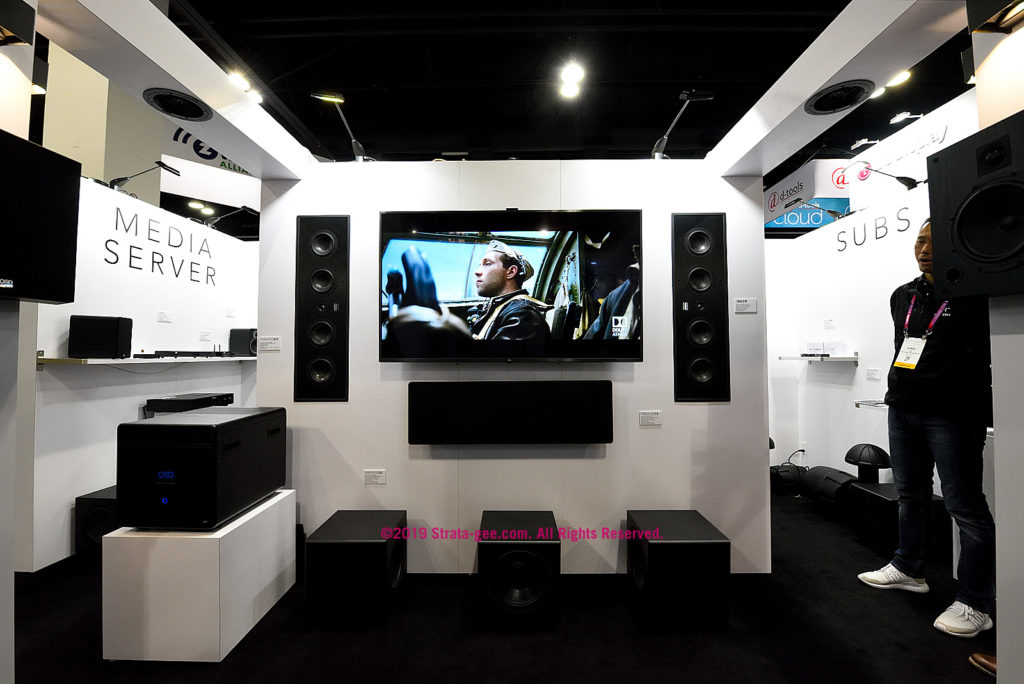 Then in September, according to court documents, Outlaw filed a motion for a preliminary injunction to stop OSD "from selling products containing user manuals that infringe Outlaw's copyright, falsely representing OSD Audio products' specification, and falsely representing that OSD Audio and Outlaw's products are similar." Injunctions are rightly hard to get and must meet rigorous legal standards to succeed.
At First, Outlaw's Motion for a Preliminary Injunction Against OSD was Denied
In October, for various largely technical reasons, Outlaw's motion for a preliminary injunction was denied by the court. Outlaw responded by requesting oral arguments and filing a motion for reconsideration. It is this motion for reconsideration that brings us to this decision by the court.
Without getting into the weeds on the weighty legal issues, standards, and precedents at play here, suffice it to say that the judge concluded that there had been a "clear error of law" in the original denial decision in regard to the false advertising issue.
Court Determined a 'Legal Error' in Original Finding Needed Correcting
"Thus the Court exercises its discretion in the interest of correcting legal error to apply the rebuttable presumption as set forth in the 2020 Lanham Act amendment to the Court's analysis of Outlaw's request for a preliminary injunction," (Judge James V. Selna, Order Regarding Motion for Reconsideration and Order to Show Cause, Document 84).
At issue, Outlaw alleges that OSD arbitrarily, and falsely, revised its claimed signal-to-noise ratio for their competing amplifier model (OSD Nero XA5180) from 104dB to 115dB so it would appear to be superior to the competing Outlaw model. There was a lot of back and forth on this issue but the judge sided with Outlaw, reversing his decision on the false advertising claim.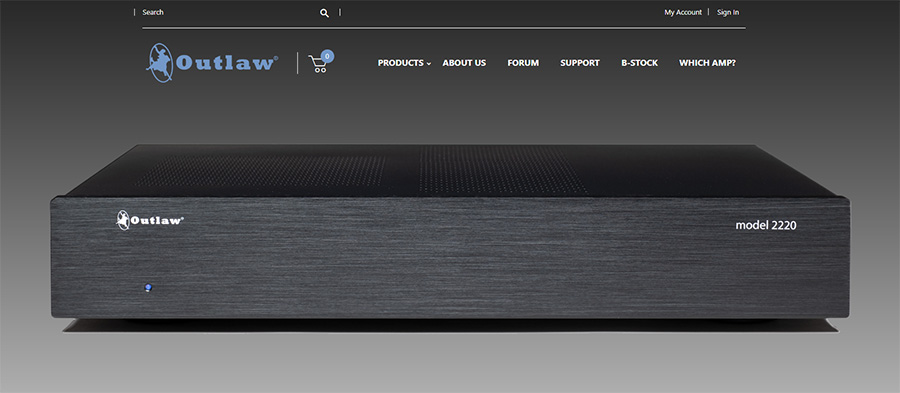 Judge Says OSD's S/N Ratio Claim 'is Literally False'
Because the Court grants Outlaw's motion for reconsideration, the Court revisits its ruling on Outlaw's false advertising claim. The Court renews its finding that OSD's statement that its amplifier products have a signal-to-noise ratio of 115 dB is literally false… Because all Winter [a legal standard to be met] factors now weigh in favor of Outlaw, Outlaw is entitled to a preliminary injunction as to its false advertising claim.

Order Regarding Motion for Reconsideration and Order to Show Cause
With this ruling, the Court:
Grants Outlaw's motion for reconsideration
Denies OSD's request for monetary sanctions against Outlaw for filing a motion for reconsideration
Enters an order restraining OSD, its agents, employees, partners, officers, and directors from falsely representing that its products have a signal-to-noise ratio of 115 dB
Orders OSD to correct any false advertising of such statement on its own website, advertising material, and third-party websites
OSD Owner Tells Strata-gee It Will Challenge
In a brief telephone interview with OSD Audio owner Dave Chai late Wednesday, he said, "We're going to challenge this ruling."
The court's ruling disposes of the matter of Outlaw's preliminary injunction motion, but the case continues on. Note that even though some of the other issues Outlaw raised in their motion were denied a preliminary injunction, they are not dead…they can be raised at trial. Eventually, probably sometime in late 2023, the matter should head to trial.
That is…unless the parties settle before then.
Learn more about OSD Audio by visiting osdaudio.com.
See all about Outlaw audio at outlawaudio.com.