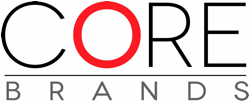 At last month's CEDIA Expo, Core Brands announced that it has retained Vision Werks Consulting to help it establish a brand protection program. According to Core Brands release, Vision Werks will primarily be involved in issues revolving around unauthorized online resellers.
See more on this new program from Core Brands…
Vision Werks was launched several years ago and was mostly involved in helping manufacturers and brands adopt Unilateral Pricing Policy (UPP) programs similar to the one used by Bose for many years. In layman's terms (NOTE: I am not a lawyer), UPP programs provide for the manufacturer setting a specific retail price that their products should be sold at. If a retailer deviates from this price, then the manufacturer has the right to discontinue the relationship with that retailer.
UPP programs have been controversial as some believe that they violate well-established commerce laws against price-fixing or in legal terms, resale price maintenance. As is often the case, however, laws can conflict, and laws against manufacturers dictating retail price conflict with laws allowing manufacturers to determine with whom they choose to deal.
Government enforcement against price-fixing-like schemes has been inconsistent, dictated largely by the ideological views of whatever administration is in control of the government at the time. Conservative administrations tend to take a laissez-faire or free market approach which tolerates the presence of price-fixing-like schemes with scaled back enforcement. Liberal administrations, on the other hand, tend to believe that price-fixing is anti-competitive and anti-consumer and therefore, take a much aggressive enforcement posture.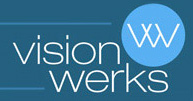 Vision Werks has expanded its service offerings beyond just UPP programs and as such, will see its activities on behalf of Core Brands centered around unauthorized online reseller issues. From the Core Brands press release:
"Vision Werks is helping to ensure that unauthorized Core Brands resellers are identified and their online visibility mitigated, which will enhance brand equity and protect each brand's reputation and technology investment to provide greater overall reseller and customer satisfaction."
According to Core Brands, the deal with Vision Werks takes effect immediately.
"We are committed to ensuring that our authorized dealers all receive the greatest opportunity to deliver a superior customer experience to their customers, and key to that commitment is ensuring that only authorized parties can sell Core Brands product," said Joe Roberts, Core Brands President. "Vision Werks is helping us identify and manage all unauthorized resellers that threaten to tarnish the identity of our brands."
Want to know more about Vision Werks? Email Managing Director Bill Johannesen at this link…
See more about Core Brands and its products at: www.corebrands.com.