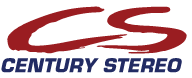 Century Stereo, a prominent and respected Northern California A/V specialty retailer, announced this week that it will hold an exclusive, invitation-only, high-end consumer event called A Taste of the Good Life for a Good Cause. Partnering with Century Stereo in this event is JBL and Ferrari of Silicon Valley. According to the company, this event – being held December 12th – will offer invited guests the opportunity to "explore the best of the best in regards to luxury."
See more on this unique, luxury event to showcase a luxury, high-end lifestyle…
Century Stereo has been offering high-end A/V products to consumers in the San Jose, CA market since 1950. Despite their name, the company has grown to offer a wide range of products, including audio/video, home automation and custom installation products and services.
The A Taste of the Good Life for a Good Cause event will be held on Thursday, December 12, 2013 from 5:00PM-9:00PM, at the company's San Jose showroom at 450 El Passeo de Saratoga. Guests will experience many special luxury treats, including an Italian wine tasting and pairing with Sommelier Roy Froom.
Powerfully immersive demo…
JBL Synthesis representatives will be on hand showcasing their JBL Synthesis Theater and offering attendees a "one-of-a-kind" powerfully immersive demo called the "Art of Sound." Century Stereo is one of just a few dealers around the country that display the JBL Synthesis Theater system and they are the exclusive displaying dealer in their region.
"At Century Stereo, we share a passion for great technology and quality entertainment," Century Stereo General Manager and Partner, Rick Bronner said in a prepared statement. "Being the exclusive displaying dealer of the JBL Synthesis Theater allows us to open our doors this holiday season and provide our customers with the opportunity to experience the ultimate technology solutions, while having the chance to indulge. We are thrilled to partner with some exceptional brands to make this night memorable."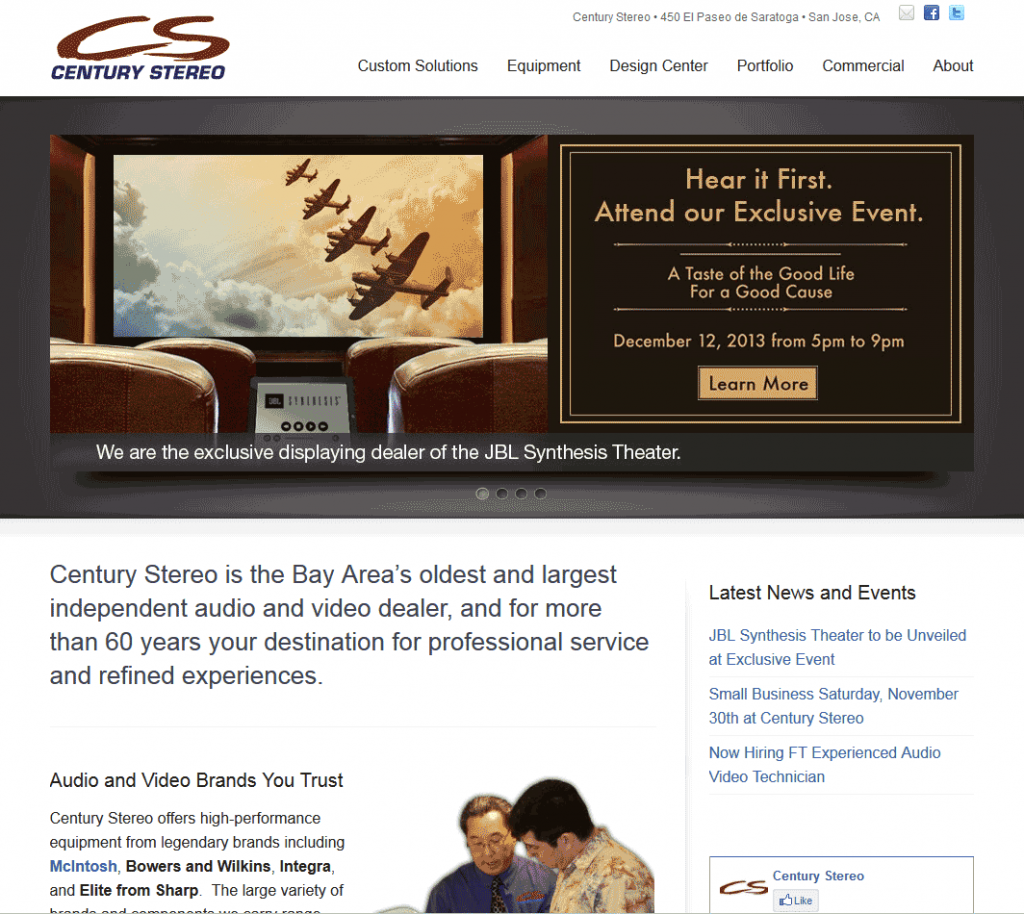 Rolling out the red carpet…

Attendees will also get to feel like celebrities as they walk the red carpet. Century Stereo has arranged for truly unique and tasty appetizers crafted by well-known local chef, Diana Guertin.
Ferrari of Silicon Valley will be showing the spectacular Ferrari FF with its fully integrated JBL sound system. The guests will be given the opportunity to get up close and have personal access to this amazing vehicle.
Call in the Marines…
All invited guests are asked to bring a new unwrapped toy as part of their access to the event. All toys will be collected and accepted by representatives from the local Marine Corp. facility on behalf of their Toys for Tots Holiday Gift Drive.
"It was really important to us that we pull out all the stops," said Melinda Foster, Century Stereo Sales and Marketing Manager. "Not only did we want to spark the imagination and creativity of our guests, but we wanted to take this opportunity to give back to our community, which has greatly supported us."
The company says that, in addition to all of the above, there will be exclusive event offers and giveaways for all guests. Ferrari has donated one of those giveaways – lunch for two at Ferrari's Bistro F1.
Space is limited…
Space is limited and attendance is by invitation only. Those who would like to attend should request an invitation through the Century Stereo website at centurystereo.com or by calling (408) 341-1950.
RSVPs should go to Melinda Foster at melindaf@centurystereo.com.