While others are just now discovering them, Strata-gee first told you about Red Carpet Home Cinema back in April of 2019. At that time, they were really just a concept. But now, CEO Fred Rosen told me at CEDIA, the premium home movie delivery service has arrived and they are now in active beta testing in about 100 homes…
Rosen says why Red Carpet will succeed where others failed…
A colorful older character who walks with a cane, Rosen was a real showman who was truly in his element as he animatedly expounded on the movie business, the mistakes others have made, and making sure all of the media attending the 2019 CEDIA Expo Hard Hat Tour knew why Red Carpet Home Cinema would succeed where many others have failed. A character in his own right, Rosen could in one instance be gruff – challenging a question from an aggressive reporter…turning in an instant to a softer humorous tone…with a definite twinkle in his eye.
Red Carpet Home Cinema is a luxury service, Rosen makes clear. A luxury service for a highly qualified clientele interested in – and willing to pay handsomely for – the rights to see first run movies in their homes, on their own home theater systems – on the same day and date it appears in commercial cinemas around the country.
A $3,000 Rental Fee for 'Uniquely Qualified' Customers
This audience "is uniquely qualified to appreciate this premier-priced movie going experience," says RCHCs materials. By "uniquely qualified," they mean that these customers are able to easily pay $2,000-$3,000 to see each movie in their home without flinching.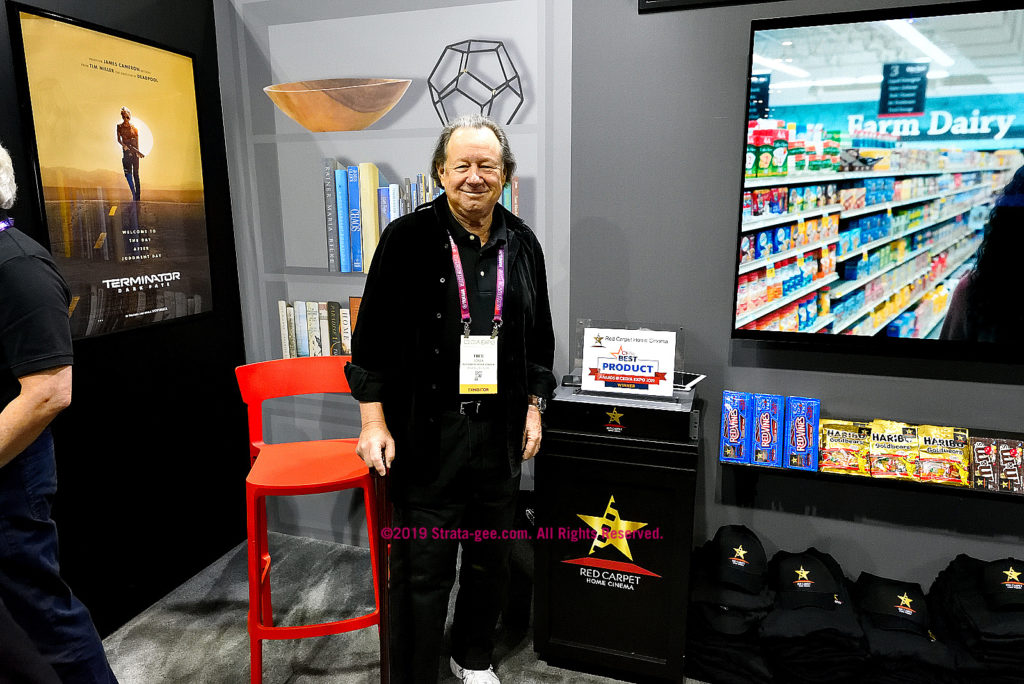 How does it work? Red Carpet supplies a special server, fully protected with digital rights management, to be installed by the integrator as part of a new or existing system installation. This server only requires an HDMI input and a network connection with a static IP. The server costs $15,000 and on the day the movie is distributed to theaters, it is downloaded to the server, available for "two showings" in a 36-hour period.
The movie rental price is variable based on how big a blockbuster the movie is (and some other factors) and is expected to range between $1,500-$3,000, although Rosen told me he expects the average to be between $2,000-$3,000. The rental fee is charged to the customer's credit card kept on file.
Why Will They Succeed Where Others Have Failed?
So why will RCHC succeed where so many others have failed? As I told you in April, no lesser than Best Buy and Sean Parker (of Napster and Facebook fame) have made previous attempts to penetrate the market for day & date first run movies in the home…with no success.
But Red Carpet has a secret weapon…actually two secret weapons – their names are Fred Rosen and Dan Fellman, the two founders. Unlike Best Buy and Parker – two tech industry players – Rosen and Fellman are from the movie business. Rosen is the former CEO of Ticketmaster and Fellman was the President of Domestic Distribution for Warner Brothers.
'We are Not About Disruption!'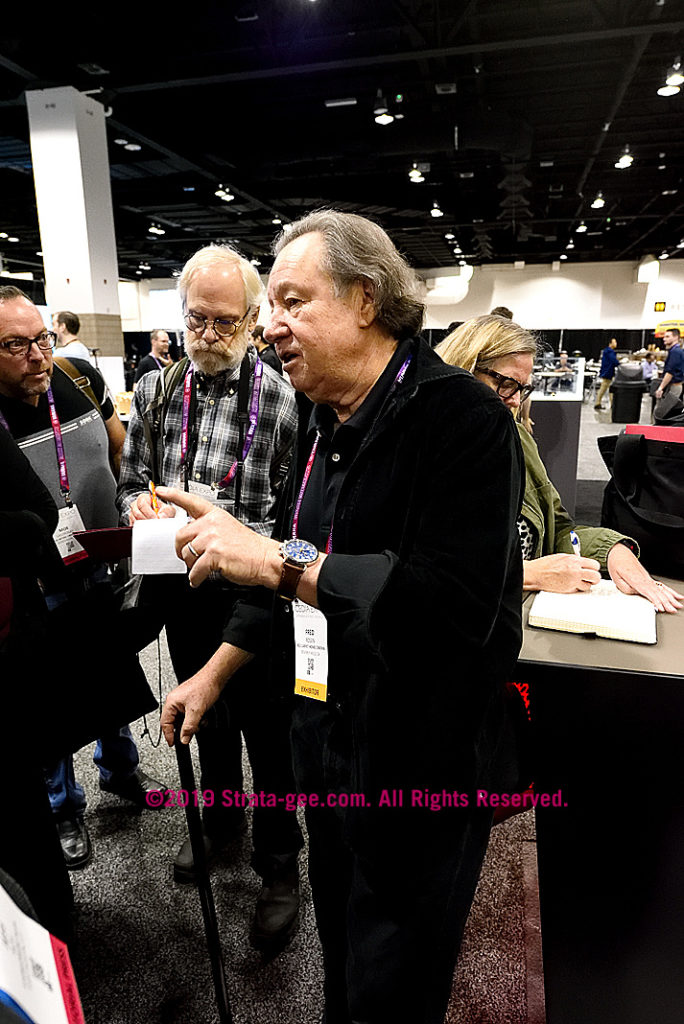 This fact alone, gives Red Carpet a leg up over anyone associated with the tech industry – an industry that the movie studios do not trust. Rosen and Fellman are the anti-technologists, promising studios a secure delivery system that will open up an entirely new customer base for them.
"We are not about disruption! We are targeting an extremely limited, high-end audience."

Fred Rosen, CEO of Red Carpet Home Cinema
Rosen said that a lot of companies seeking to be the first to do this are gone. He says that anyone looking at the situation surrounding day/date distribution of movies into the home should keep three things in mind:
Red Carpet has top notch management (known and trusted by studios)
Red Carpet has the financial wherewithal to succeed
Red Carpet has designed a sustainable economic model
The 'Box' is 'the Trojan Horse'
Rosen leaned into me and whispered as though he were about to share a secret, "The key is the box…it's the Trojan Horse – and it will work with any system."
By "box," Rosen is referring to the company's server. He was ebullient as he discussed their server, noting that by downloading the movie to the server, the customer is not streaming the signal – and has no worries about "buffering." A good-as or better-than-Blu-ray DVD quality picture is delivered looking great with 5.1 ch. surround sound and fully secure from any piracy or other potential shenanigans.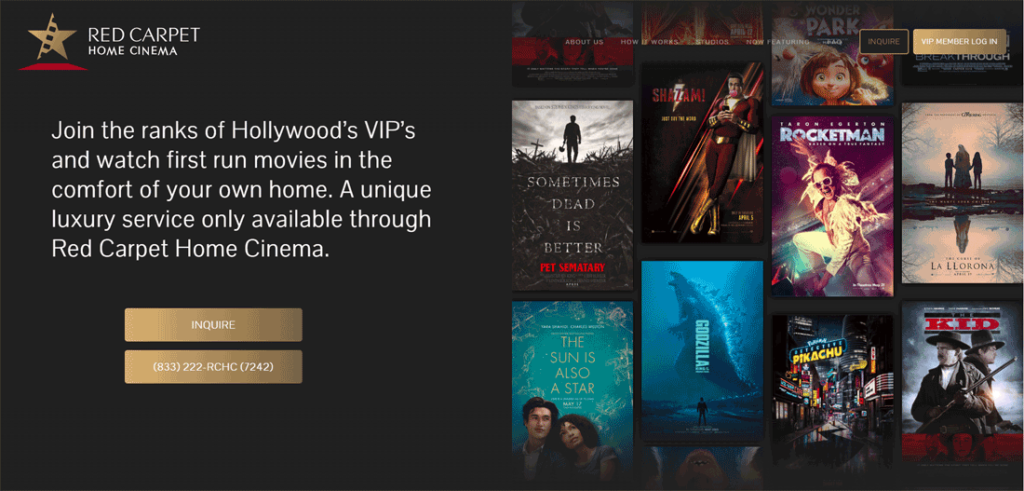 Gone Through 'Intense Scrutiny'
This was also one of the keys to the system. "Our box has gone through intense scrutiny by the studios," Rosen boasted. But, he claims, it is un-hackable, and fully protected from anyone trying to steal the movie.
"You can't do a service like this without the studios," Rosen explained. He went on to say that they would have done just about anything with the box to satisfy the studios…and they have approved the company's server design.
Fox, Warner Bros., MGM & More have Signed Deals
Consequently, Warner Brothers, Fox, Paramount, Lionsgate, MGM, Mindscape, and more have all signed up to participate. Red Carpet works on a revenue sharing arrangement with the studios, and Rosen admitted that the rather substantial pricing on movie rentals was due in part to hefty demands from the studios. However, he is confident that the up to $3,000 price point is not going to be an objection.
Rosen says they believe that their total addressable market (TAM) encompasses somewhere between 3,000-4,000 homes in North America. Not only does this represent the top 1% (or maybe .1% even), but they believe that these homes are movie enthusiasts who will become regular renters.
A Substantial Revenue Stream; 70 1st Run Movies in 2019
"This will be a substantial revenue stream," Rosen said with those twinkling eyes.
As of the 2019 CEDIA Expo, Rosen said that the company has a multi-regional Beta test in progress in just under 100 homes. This allows the company to test out its distribution system and to conduct research by collecting user data.
By the end of 2019, Red Carpet Home Cinema will have distributed at least 70-first run movies…including blockbusters like Joker, Judy, Godzilla, The Addams Family, Rocketman, Terminator: Dark Fate, John Wick 3, Rambo: Last Blood, and many more.
Learn more about Red Carpet Home Cinema by visiting: redcarpethomecinema.com.