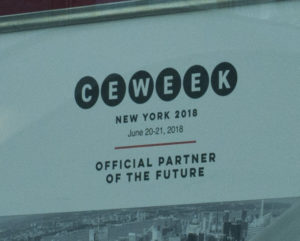 Once again, June in New York means CE Week. I once called CE Week a "strange little show in search of meaning" and an "odd, undefined show." I stand by those descriptions and to this day, still feel CE Week is bit of a work-in-progress.
But this year, I was looking forward to CE Week…read on to see why…
Normally, late Spring is a slow time for the industry, so the run up to CE Week is not normally a time of great activity. This year, though, things seemed to be different. And much of that difference rests on activities directly associated with CT Labs (formerly NAPCO's CTPG – Consumer Technology Publishing Group), the media company that is responsible for, among other things, Dealerscope, Technology Integrator, Connected Design, and CE Week.
Some of those changes revolve around the big news from the back half of last year, when IFA, the big consumer tech show in Europe bought a majority stake in CT Labs, essentially partnering with NAPCO and taking over CT Labs. Make no mistake, IFA buying a media company in the U.S. is big news – especially when you consider that with that investment, IFA took over a U.S. tech show…CE Week.
Largest European Tech Show Promoter Tests the Waters in the U.S.
There have been many rumors of angry phone calls, emails, and conversations in and around CT Labs with the current 800-pound gorilla of tech shows in this country, the CTA (Consumer Technology Association) and its monster Consumer Electronics Show (CES). Clearly, Europe's largest tech show promoter coming to the U.S. to run a tech show, could be a significant threat to CTA's previously unchallenged dominance of tech shows.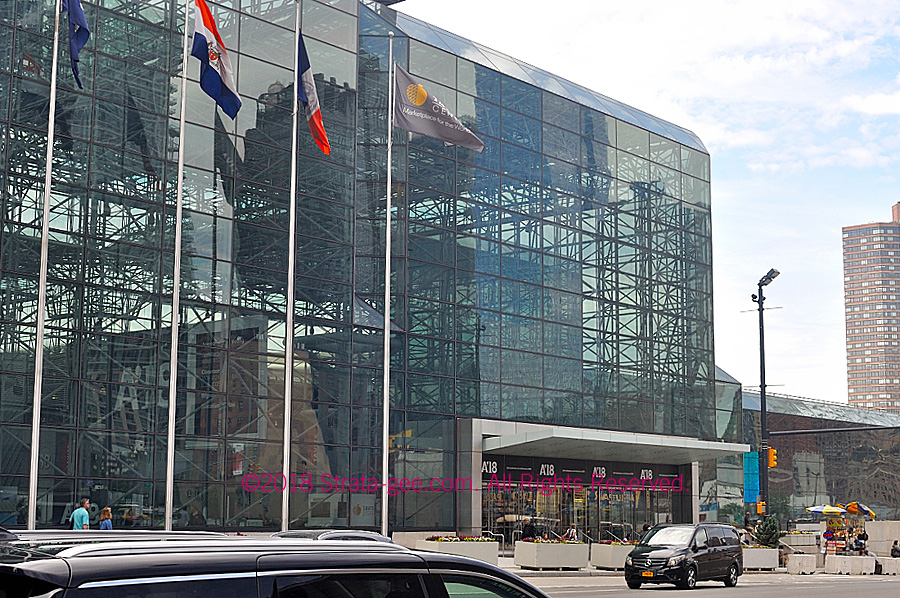 This year's CE Week was the first show to take place since IFA bought into CT Labs…so that was a theme that interested me, even though they have only been involved for a few months now.
On Eve of Show, NAPCO President Abruptly Resigns
The second interesting development is that Eric Schwartz, the former President of NAPCO, and the person principally responsible for putting the CE Week show together, abruptly resigned his position as President just a few short weeks before the event was to take place. It was all pretty hush/hush, with no real reason given for his departure – but many in the industry felt it could represent a deliberate effort to not to be in charge of CE Week when the show launched this year.
This surprising news was then followed by a major after-shock. It was announced that Schwartz would be working for CTA…the promoters of CES. Coincidence? Perhaps…or maybe there is more to it. In any event, it added some drama to this year's CE Week.
Show Moves to Bigger Digs – The Jacob Javits Convention Center
Finally, one of Eric's pre-exit decisions was to move the event from the Metropolitan Pavilion, a midtown Manhattan expo space, to New York's mac-daddy of exposition spaces – the Jacob K. Javits Convention Center. Many were surprised that CE Week, a relatively small show, would risk getting lost in the monster-sized spaces at the Javits center.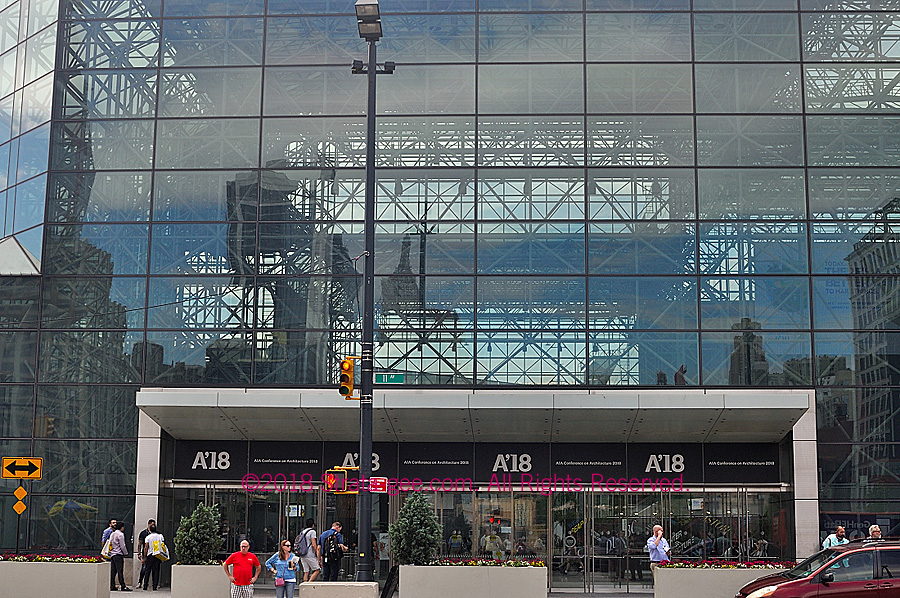 So it was with great anticipation that we headed over the the Javits Center to see this edition of CE Week…for better or for worse.
The Starkest of Contrasts
You couldn't imagine a greater contrast between the smaller, clubbier Metropolitan Pavilion, to the massive steel-strutted, glass-encased monolith that is the Javits Center. The Metropolitan Pavilion is small with relatively few windows. CE Week would often take over not only the MP but also the adjacent Altman Building, which was a separate building that connects via a short hall and a few stair steps to the Metropolitan Pavilion.
As a smaller convention space, both the Metropolitan Pavilion and the Altman Building have lower ceilings, smaller spaces, and more smaller floors than a typical large convention space. As such, even though CE Week is a small show, it filled up the space easily. In fact, at times it would get so tight in the aisles you would almost become claustrophobic. Still, there is something to be said for the smaller, more intimate space, where attendees could get up close and personal with the manufacturers and their various representatives.
Three Quarters-of-a-Million Square Feet of Space
At the other end of the spectrum, you have the ¾ of a million square feet Javits Center – the center of the universe for shows in the Northeast. This massive space…home to – among other things – the New York Auto Show, as well as hundreds of other events all throughout the calendar…can handle the largest of shows. Would it dwarf a smaller show like CE Week? We wanted to find out.
I attended the first day of the show, Wednesday, June 20. It was a warm, but not overly hot day in New York…slightly overcast, but beautiful really. As the Javits Center is but 7/10ths of a mile from the train station, I opted to walk, taking in the sights, sounds, and not-always-pleasant smells of New York City. The first thing that hits you is that there is a tremendous amount of construction everywhere – new buildings, expanding structures, and facility remodelings. It was remarkable to watch men and women at work in the tallest of vertical spaces downtown.
Architects Everywhere
When first approaching outside the Javits Center, the only branding you see is "A'18″…and you see that everywhere. A'18 – or Architecture 2018 – is a show put on by the American Institute of Architects (AIA). Like a hungry King Kong, A'18 pretty much ate up most of the Jacob Javits Center, except for one exposition hall – and that is where CE Week was.
Walking through the main entrance, I stopped to take in the stunning visual of the main lobby. All around me, all I saw was either A'18 or AIA branding. You had to look up, to a hall on the second story to finally see, at the top of an escalator, the CE Week branding.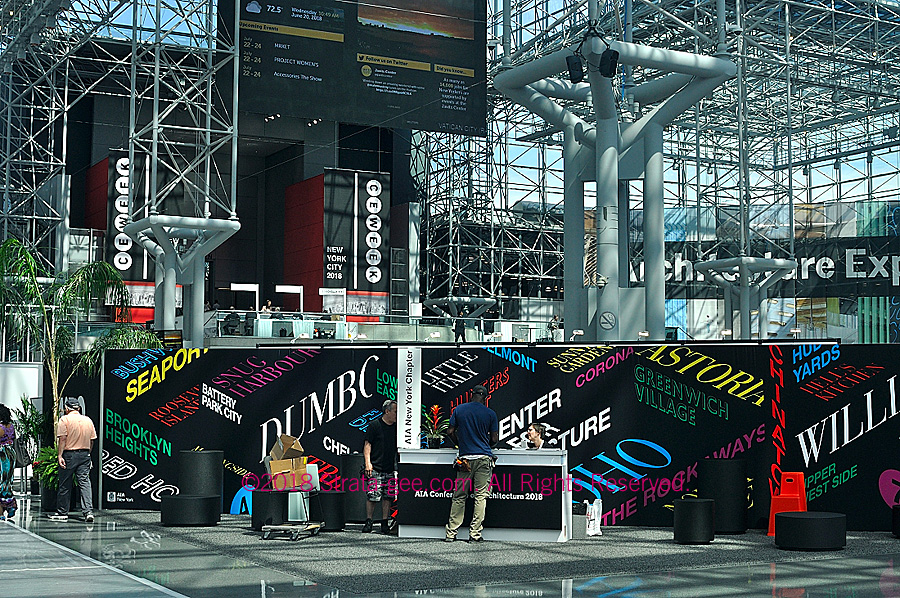 After getting my badge and map – into the hall I headed. Again I stopped to take in the scene. The hall, was huge – the ceiling could have been the last step on the stairway to heaven. Thanks to the impressively high ceilings and large exposition hall dimensions, there was a great sense of "air" with very large aisles facilitating booth browsing. Never claustrophobic, rather, at times in certain parts of the hall, it felt sparse.
A Lot of Attendees – But Who ARE These People?
Although a part of me thought the event this year could be a disaster, that was not the case – there were a lot of people there. It has always been difficult to determine for whom CE Week is targeted – their materials cite as attendees: "retailers, distributors, media, designers, custom installers, manufacturers, marketing representatives and other industry professionals."
This year, however, it was pretty obvious to me that this show was targeted at retailers – a suspicion confirmed by one of the CT Lab teams members I spoke with there. There were very few booths oriented towards custom integration –  out of 58 booths, you could count the custom integration appropriate exhibitors on one hand – the vast majority were geared towards selling headphones, earbuds, cell phone cases, apps and gadgets to dealers to resell. In a product guide handed out at the show, the promoters of CE Week described it as, "the consumer tech industry's mid-summer launch pad for the latest and greatest gear, gadgets, and gizmos."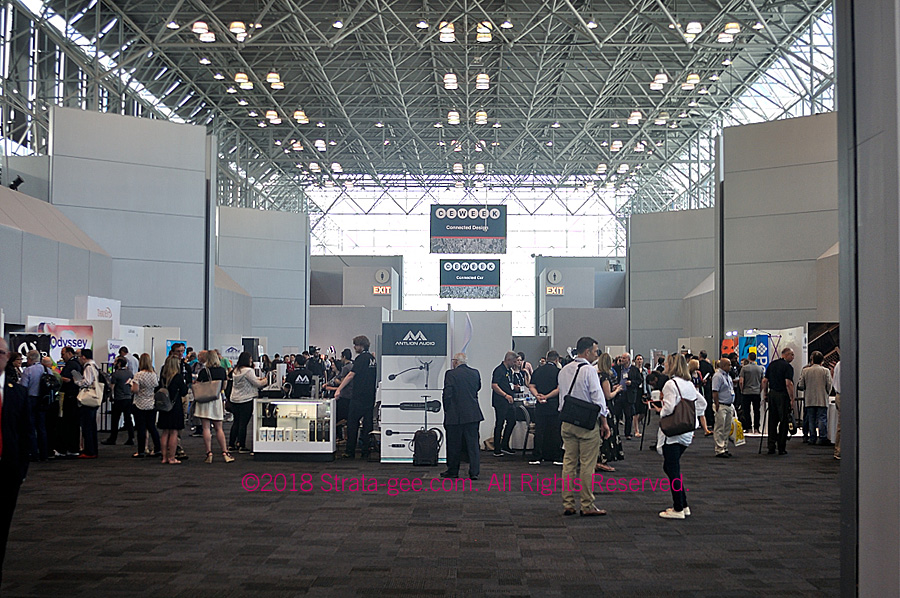 Three Major Initiatives
There were no significant announcement or major launches at this event. In most cases, exhibitors were showing existing line. About four or five exhibitors told us they had launched a new model at the event; for example, iHome told us they were launching that day a new line of water bottles with a Bluetooth speaker in the base of it.
CT Lab says there were three major initiatives of CE Week this year: a Connected Car Show, The Retailer Meetups (pre-arranged meetings with major retailers), and on Day Two, a CI symposium educational program presented by Vital Management. Beyond these special events, there was a fairly long list on ongoing conferences being presented on a large stage at the end of the hall, opposite the main entrance.
A Monster Magically Appeared
There were no pre-scheduled press conferences, once a big feature of this event. However, mid-morning of Day One saw Head Monster Noel Lee come whipping down the aisle on his custom Segway. Monster then held a seemingly hastily arranged press conference to discuss their line and touch upon their Monster Money initial coin offering (ICO). Unfortunately, although I was there at the event, I was unaware of this press conference taking place, but did have it described to me later by someone who stumbled across it on their way to the restrooms.
As Strata-gee readers may recall, one yardstick that I typically apply to determine the value of any show is the number of repeat exhibitors. If a show is perceived as valuable to an exhibitor, they'll be back…wild horses couldn't keep them away. In this case, there were only a handful of repeat exhibitors, including Westinghouse, Pioneer (mobile electronics), and a couple of smaller booths. There was no Onkyo, no Pioneer Home Audio, no Denon or HEOS by Denon, no Sharp, no Kenwood, among others. Mostly, CE Week presented headphones and earphones, cell phone cases, and a variety of knick-knacks and gee-gaws of little long-term lasting value.
Many, If Not Most, Products are Licensed
In many cases, the exhibitors were distributors or smaller manufacturers who had licensed brand names to plaster on products, such as a bluetooth speaker, music system, or drone. Brands such as Vivitar, Cat (as in Caterpiller), Polaroid, etc. were all representative of this trend. My observation was borne out in the product guide, in which European brand Blaupunkt presented itself as "available to selected companies that can combine their own quality products with this famous brand to leap ahead of the market."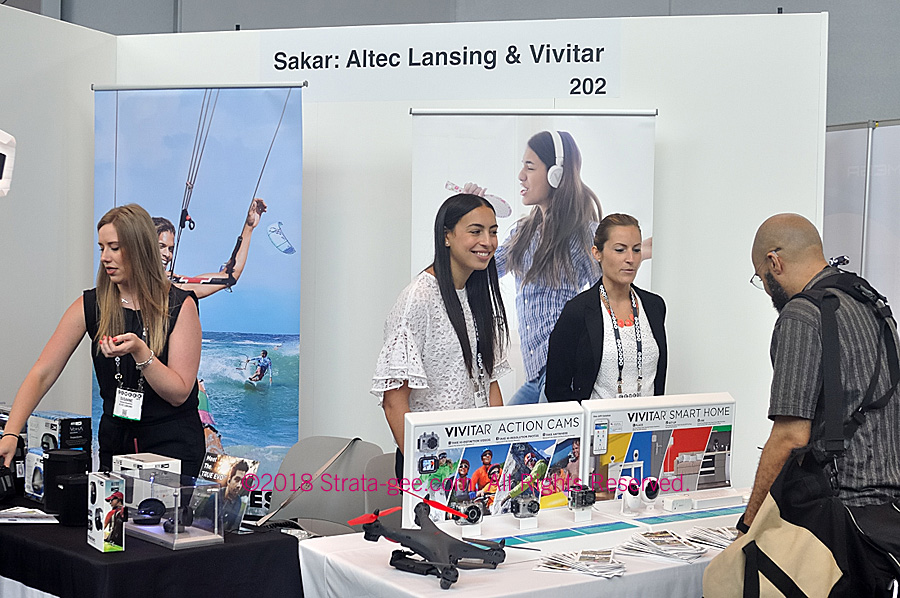 As usual, we prowled the hall looking for some gems, and I think we found a few interesting – if not earth shaking – tidbits, which we will share with you over the next couple of weeks.