Earlier this month Bluebird Music, an upstate New York-based distributor of fine, high-end audio products, announced that it has been appointed as the distributor of Canton loudspeakers for the United States and Canada. Canton, a well-respected speaker brand by audiophiles around the world, is said to be Germany's largest seller of loudspeakers and a perfect addition to Bluebird Music's assortment of the fine audio brands.
See more on Bluebird and Canton…
Launched nearly five decades ago, Canton founders Gunther and Achim Seitz have grown the brand into a major player in the global market for high-performance, high-end loudspeakers…a highly competitive field. With facilities in Weilrod, Germany and the Czech Republic, Canton designs, fabricates, and assembles all models by hand. Each is carefully quality checked and fully tested…each of them.
It is that same degree of commitment that Team Bluebird Music brings to selling, supporting and servicing their dealers on their enviable assortment of top brands in high end. In addition to Canton, Bluebird Music offers an impressive line-up of audiophile gear, such as Weiss Engineering digital products, AVM (Audio Video Manufaktur) electronics, Jadis vacuum tube electronics, SME turntables, Questyle personal audio products, and Vienna Acoustics loudspeakers.
A Carefully Curated Network of the Finest Audio Dealers
But this top distributor doesn't offer their assortment of select brands to just anyone – they have a carefully curated network of equally committed-to-extraordinary-customer-service retailers around the US and Canada, who all share Bluebird Music's passion for great sound.
Canton is a large and thriving company, and we're thrilled to represent them. Canton speakers provide incredible performance and value at every level, from small stand-mounts all the way up to the state of the art Reference series— which can compete with any speakers made. All Canton speakers are backed by the stability and resources of a well-established, major company, and every speaker is warranted for five years.

We're certain that Canton can provide the perfect speaker for the most-demanding audiophile, and for any style of home."

Jay Rein, Bluebird Music's President
Bluebird Music: The Finest Audio Products Deserve the Finest Customer Service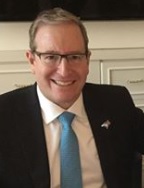 Distributing fine audio products for twenty years, Bluebird Music is based in Buffalo, New York and was founded by Jay Rein. Believing that the finest audio products deserve the finest customer service, Bluebird has two warehouses for quick shipping anywhere across their entire region. The company also has multiple authorized repair technicians geographically located to quickly and efficiently resolve any technical issues.
Bluebird Music will be offering five series of Canton loudspeakers: GLE series, Chrono series, Chrono SL series, Vento series, and the uber-impressive Reference series. Retail prices on Canton speakers span from $695 to $30,000 – offering a superior solution that is perfect for just about anyone's budget.
Five Series of Canton Speakers Offers the Perfect Fit for Any Budget
These series each include both stand mount and floor mount models. In addition to this, Canton also offers active subwoofers, on-wall speakers, and center channel models for your home theater.
Bluebird Music will begin shipping Canton speakers to dealers beginning in December 2020. Contact your Bluebird Music representative today or reach out to the company at this link…
Find Out More
Learn more about Canton and its lineup by visiting: canton.de.
See all that Bluebird Music offers at: bluebirdmusic.com.
---
Department of CORRECTIONS
12/10/2020, 9:30am – As originally published, the post listed the appointment of Bluebird Music as Canton's distributor for North America. However, a company connected source says that they do not distribute to Mexico. So those references have been changed to the "United States and Canada," or the "US and Canada"…