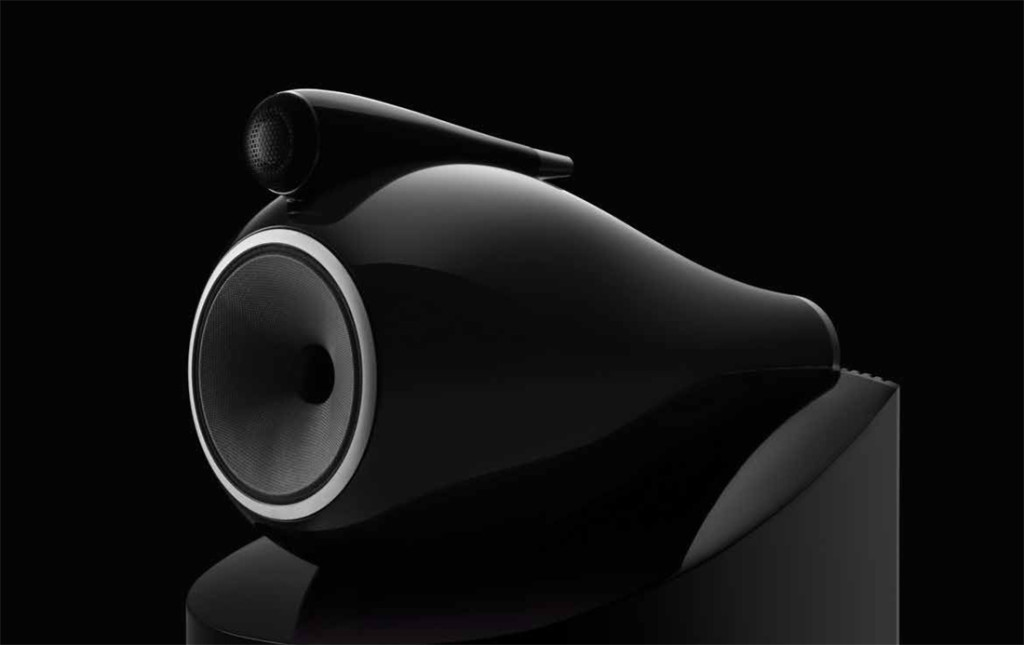 Bowers & Wilkins (B&W) announced Wednesday that it has completely re-engineered their top-of-the-line 800 Series Diamond loudspeaker line, a favorite of many discerning audiophiles. Changing your flagship product is an incredibly daunting (and risky) task – how do you improve on perfection? – but it's all in a day's work for a company that, since 1966,  has been in a "Quest for Perfection."
See more on this dramatic new line of finely engineered loudspeakers…
Although the design of the new 800 series clearly echoes the previous version visually, the company says that, other than the Diamond tweeter, just about everything else has been changed. Engineers started with a clean slate – re-examining every element of the existing state-of-the-art and then pushed the technology envelope further than ever before. It took seven years of research to get there.
One shocking change – the company that put the Kevlar cone on the acoustic and industry map, has moved beyond it for mid-range drivers with an all-new material they call the Continuum cone. Kevlar, a DuPont innovation that many associate with its bullet-stopping properties in police vests, was employed by B&W for its balance of being both very stiff and accurate. B&W products have prominently featured its distinctive gold color for decades. Now, after eight years of research, the company has developed a new composite material that they say is even better at avoiding the "abrupt transitions in behavior" that can detract from the purity of mid-range driver performance.
Design Innovations Not Previously Possible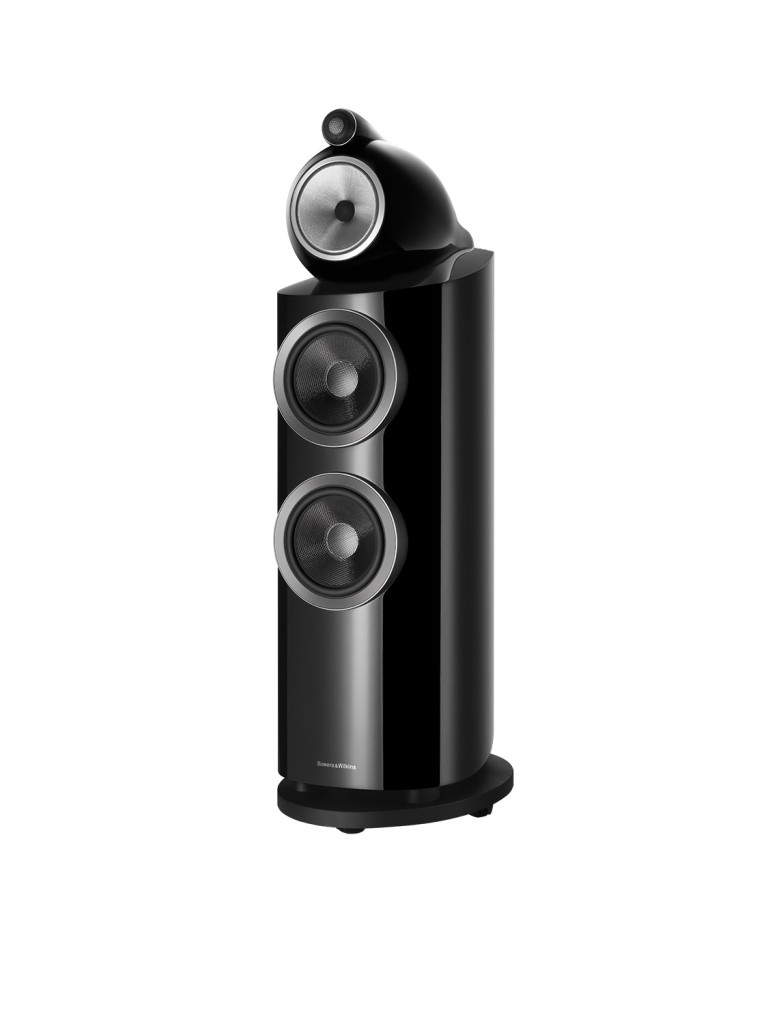 The bass driver cone material has changed as well, with a new design the company calls Aerofoil. Much like an old cold case cracked thanks to advances in DNA research, here the company says that advances in modern computer and software technology has allowed engineers to achieve material design innovations that were just not possible in years past. Combining all-new computer modeling techniques with a new "syntactic" material, engineers were able to precisely vary cone thickness for maximum stiffness exactly where required – yielding superior pistonic movement for audibly better low frequency performance.
So why wasn't the design of their famous Diamond tweeter improved as well? B&W engineers tried to improve the Diamond tweeter…they really tried, but it just wasn't possible. The Diamond tweeter is already such a high performing design, engineers just weren't able to improve upon it. However, they did advance the motor system behind it with an improved Diamond Dome utilizing a housing cut from  a single piece of aluminum with a gel decoupling system isolating the tweeter from the cabinet. The company says this is the stiffest tweeter enclosure they've ever designed – yielding the most natural and pure high-frequency performance yet.
Not Just a Pretty Face
Every element of the cabinet was redesigned as well, with an emphasis on reducing performance-robbing vibration. B&W engineers created a new and more robust Matrix system – the internal bracing that works much as the steel superstructure in a high rise building. Solid plywood replaces the more commonly used medium-density fiberboard (MDF) along with reinforcing metal components and criss-crossed interlocking panels to create a dense and inert cabinet structure.
The company has for years used speakers with a curvaceous design – not just because it looks appealing – but because, unlike the flat wood baffle panels of other designs, it minimizes diffraction and helps to take early-stage cabinet reflections out of the sound. Once again, all for the goal of getting the listener more closer to the clarity of the original performance. This newest re-engineered series continues in the company's design tradition, but advances it with a slightly more slender and modern-looking industrial design.
The Factory Had to be Re-Engineered As Well
How committed was B&W to this project? So committed they literally had to redesign their manufacturing facility in the UK as well. As the company notes, this was "an enormous investment" – to which, as a former manufacturer, we can attest. This new line is so different from the previous, it took new manufacturing processes to assure the high level of accuracy required to make each and every 800 Series Diamond loudspeaker as perfect as is humanly possible.
The new B&W 800 Series Diamond includes the following models:
 Model & Price (MSRP)
800 D3
TBA, Spring 2016
802 D3
$22,000/pr
803 D3
$17,000/pr
804 D3
$9,000/pr
805 D3
$6,000/pr
HTM1 D3
$6,000/ea
HTM2 D3
$4,000/ea
Also available are two floor stands: FS-805 D3 ($500/ea) and FS-HTM D3 ($600/ea).
For more information, see: www.bowers-wilkins.com.