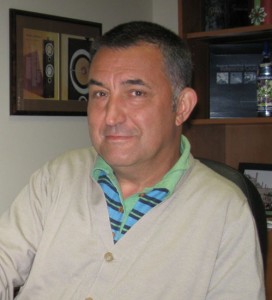 <November 30, 2011> Bowers & Wilkins, a British manufacturer of loudspeakers sold in the U.S. as well as around the world, announced this Monday that longtime Executive Vice President of B&W North America Chris Browder will be retiring at the end of this year. Browder has been with B&W for 25 years and was part of the team that built their business here in America.
Speaking about Browder in a prepared statement, B&W Group Chairman Joe Atkins said, "He has had a profound impact on the evolution of our expanding product portfolio while directing the sensitive distribution decisions in North America that were made in parallel with the brand's growth. Everyone here at Bowers & Wilkins joins me in thanking Chris for his tremendous contributions, and extending our sincere best wishes for the long and healthy retirement he very much deserves."
There was no comment from Browder in the release from B&W.