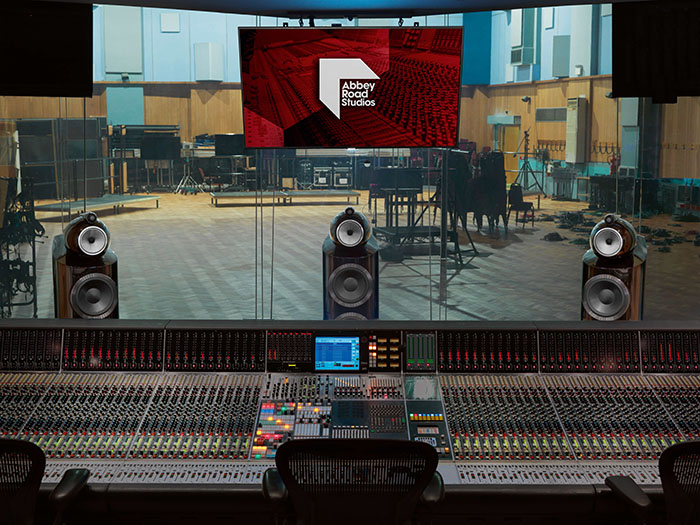 Bowers and Wilkins (B&W) and the famed Abbey Road Studios announced this week that they have formed a new collaboration to further advance the state-of-the-art for in-car entertainment. The two companies have worked together for years with Abbey Road studios using B&W speakers for monitors in their studios. Now the partners will extend their relationship in the furtherance of this new venture.
See more on this B&W and Abbey Road Studios venture
There are not many names in music and high-performance audio more famous that these two partners, each of whom have made huge contributions to the music-loving community since the 1960s. It somehow makes sense that they would work together on a new venture to take in-car entertainment systems to the next level as well.
According to the partners, Abbey Road Studios has been involved in researching a new advance in music technologies for the last five years. As part of this research, the company's research and development operations, known as Abbey Road Red, have in particular been experimenting with new advanced music technologies, such as machine learning and spatial audio.
Each Seek a Better In-Car Experience
At the same time, B&W has also been in heavy research of future new products. But especially as it pertains to this announcement, they have sought to perfect the application of leading edge loudspeaker technologies into the car environment, working with such great automotive brands such as BMW, McLaren, and Volvo.
Coming Together to Make Something Special
Now, these two partners will come together to combine their research and advancements with the goal of bringing the studio's "unique acoustic personality" to the in-car environment in order to offer an "unparalleled sound quality" while at the same time keeping respectful to the original recording. They believe that this partnership will "elevate the sound quality and expand the acoustic environment" of automotive entertainment systems.
The partners seek nothing less than to "deliver the most believable listening experience possible" in a mobile environment.
Stay Tuned for More
We are delighted to be extending the remit of our partnership with Bowers & Wilkins to co-develop our offering in the automotive sector. Through our shared passion for creative excellence and the highest quality audio, we will be exploring technologies to further the goal of creating the most accurate listening experience possible for consumers."

Jeremy Huffelmann, Abbey Road Studios General Manager
So stay tuned for more from this interesting partnership by two audio entertainment powerhouses.
Learn more about Abbey Road Red and their spatial technology research by visiting: abbeyroad.com/abbeyroadred.
See all that B&W has to offer by visiting: bowerswilkins.com.