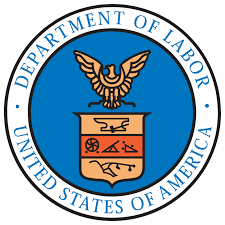 The US Department of Labor reported this morning that non-farm jobs grew by 75,000 in May. According to a Wall Street Journal survey of economists, the May jobs number was expected to come in at 180,000 – so this is a large and surprising miss.
See more on this surprising jobs result…
Strata-gee reported yesterday that on Wednesday the ADP National Employment Report for May showed a surprisingly big decline in employment gains and that this news surprised economists – and it put a big focus on today's government data release. Many economists are suggesting that this jobs miss is the clearest evidence yet of an impending economic slowdown.
Although the unemployment rate remains unchanged at 3.6%, there is no muting the impact of the dramatic job growth miss as shown by both the ADP survey and the government's report. The ADP survey showed growth at 27,000 jobs in May, while the Labor Department reported 75,000. Both of these initial numbers are subject to revision which will likely move them even closer.
The fact that both of these surveys report a dramatic slowdown in job growth will only turn Wednesday's red flag into today's bright and shining crimson one. It is likely that the Fed, who has recently signaled that they stand ready to move back into a stimulus mode if they believe the economy is slowing, will have to at least consider easing interest rates with this news. The Fed had been increasing rates over the last year or so in a move away from stimulus and towards a more normal monetary policy.
This swing to the negative in employment combines with some other troubling housing data to suggest there is a gathering economic storm. To be sure, one month's data is not a trend. But it certainly adds to the other signs to suggest trouble may be coming.