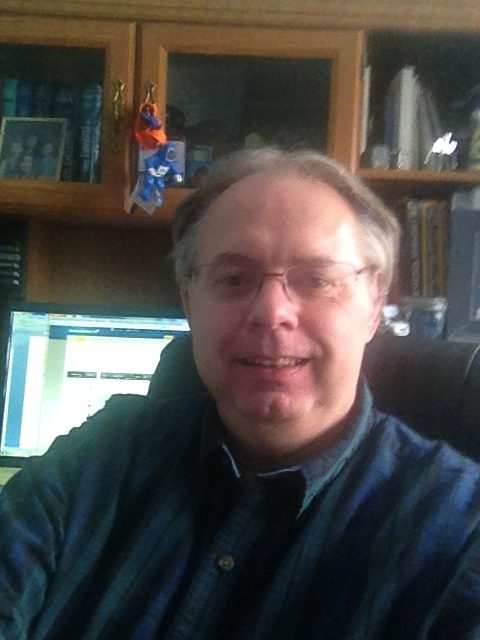 I wanted to take a moment to share with you a little bit of news about emerging developments taking place at Strata-gee. There are some significant things in the works – many yet to come – but a few we can talk about now.
Read on to see the latest Strata-gee news…
First, I am bust-your-buttons proud to announce that we have two new Sponsors – Sony and Crestron. It is immensely gratifying to report that more and more companies are recognizing the growing influence of Strata-gee in the industry today. Their support contributes towards keeping that momentum going.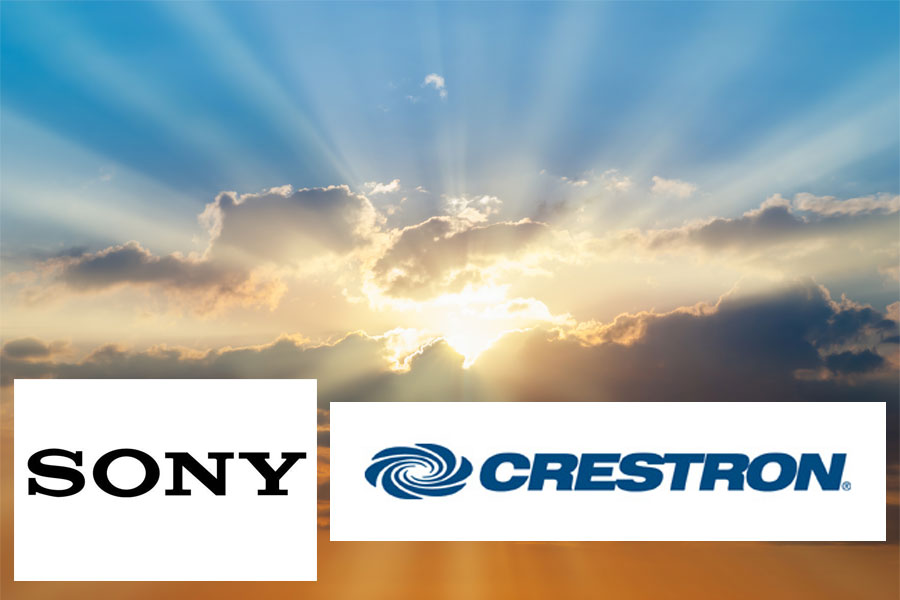 Keep in mind as you look at our current complement of sponsors, most of them approached Strata-gee about sponsoring, rather than us pitching them. I can't fully express how gratifying it is to realize that all of the hard work behind this website is catching the awareness of more and more readers…and companies seeking to help support the growing Strata-gist channel.
An Above-and-Beyond Commitment
Sponsors help to ensure that Strata-gee's brand of honest, clear-eyed reporting can continue. I hope that readers, if given the opportunity, will go out of their way to congratulate executives of these sponsors on their support – and be sure to check out what these companies are doing as well.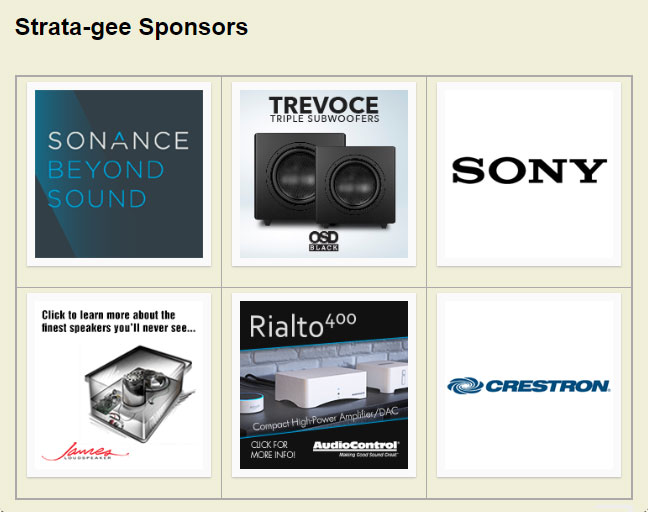 Like Strata-gee readers, I believe our sponsors are unique in their above-and-beyond commitment to this channel. That fact alone, in and of itself, should put them on your shortlist of companies with which to consider partnering.
More…Much More…is Coming!
So that is what I CAN tell you so far. What I am not in a position to reveal just yet, is that Strata-gee is in advanced levels of planning for an even bigger and better 2020. There will be some big changes coming…and they are all changes for the better.
When the timing is right, these changes will be revealed. Many of them will become obvious and visible on their own anyway, but I will share them with you just as soon as possible.
Forgive Me
A lot of blood, sweat, and tears has gone into this venture. I hope you can forgive this moment of look-at-me indulgence, but what's coming is so exciting – it's hard to contain myself.
So a BIG THANKS to all of our sponsors for their support… An especially HEARTY WELCOME to our newest sponsors Sony and Crestron…
And most importantly, my UNDYING GRATITUDE to all Strata-gee readers; Without you, none of this happens!
Stay tuned for more details soon…
>Would you like to discover why your company should become a sponsor of Strata-gee? Reach out to me here and let's connect!