Autonomic, a leading brand of digital multi-room music systems, announced at the 2015 CEDIA Expo that it has partnered with Lutron to deliver  a seamless user experience via its HomeWorks QS total home automation solution. With the push of a button, integrators' clients can simply include their favorite music as part of a pre-programmed HomeWorks QS "scene."
See more on this simple but sophisticated solution from Autonomic and Lutron…
Autonomic's popular Mirage Audio System works great as a freestanding music system solution. But the company continues to innovate new ways to integrate the Mirage system into every homeowner's home automation system. To this end, the company partnered with industry kingpin Lutron to create a powerful integration of their Mirage system within the company's popular HomeWorks QS automation solution.
Now HomeWorks QS users can easily add music as part of their scene presets – something that is both brilliant and logical. Think of it – the simple touch of a button on your HomeWorks QS Palladiom® keypad and the lights are dimmed and your favorite light jazz begins to play while you and your significant other enjoy a romantic candlelit dinner. You've set the scene for a romantic evening…with one touch of one button.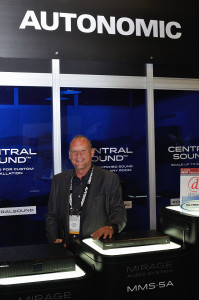 Thanks to this partnership between Autonomic's Mirage Audio System and Lutron's HomeWorks QS system – it's as simple as a button push to set up and use the system. However, for Autonomic and Lutron engineers, delivering on the promise of simplicity for all…isn't always so simple.
"Any technology designer will tell you that implementing a simple but powerful user experience is among the most complex of engineering tasks," said Autonomic CEO Michael de Nigris in a prepared statement. "Together with Lutron, our teams have developed a devilishly simple interface that belies the complexity that it took to bring it about. The ability to come home and simply press one button to initiate their favorite streaming station playing throughout the home at just the right volume will increase customer's utilization and appreciation for what we have accomplished."
How smart and simple is this system? All you do, Autonomic says, is use your iOS or Android app to set lighting levels, music selection, volume level…all just the way you want it. Then – much as you would do to preset a station on your car radio – you press a button on your Lutron HomeWorks QS keypad and hold it. Then, voilà, the scene is memorized for one-touch actuation.
"The blending of music and light creates the perfect home environment," said Mark Jenner, New Business Alliances Director at Lutron in the same prepared statement. "This simple, yet powerful, integration with Mirage Audio Systems provides Lutron customers with yet another way to create memorable experiences in their homes."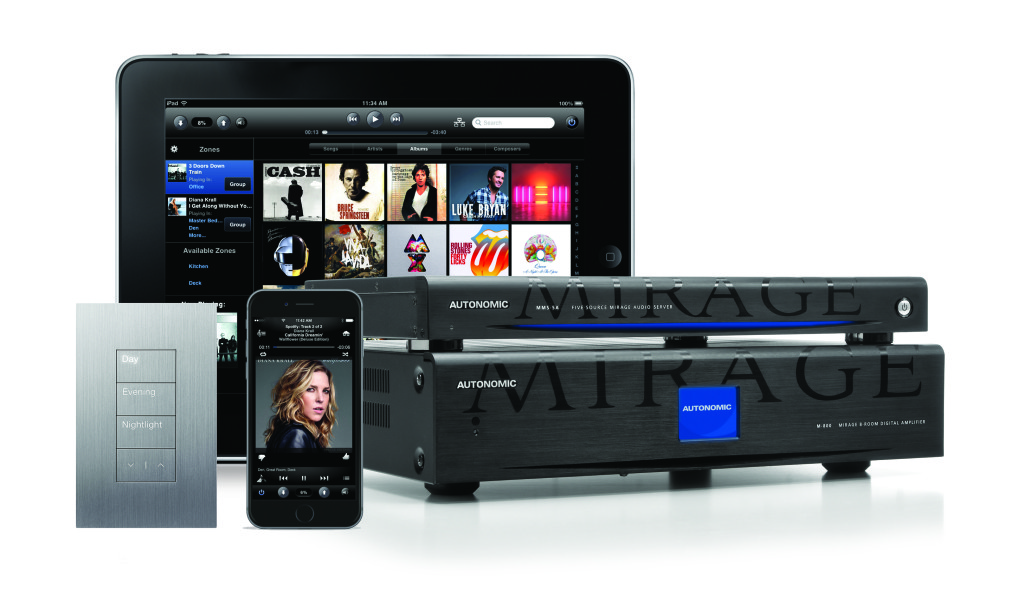 Autonomic and Lutron engineers thought of everything…including incorporating levels of user interaction with the system. Integrators can design the system to put the most often used audio functions on the Lutron keypads throughout the home, reserving the more sophisticated – but lesser used functions – on the more robust Mirage user interface.
To learn more about the Mirage Audio System, visit www.autonomic-controls.com.
See more on Lutron and its HomeWorks QS system at: www.lutron.com.