AudioControl has expanded the capabilities of its popular Director Series amplifiers in ways sure to please integrators. The company says that through a new software upgrade, the D4400 and D3400 now allow integrators to engage more zone-by-zone control than ever before.
See more on this significant product upgrade…
AudioControl says their Director Series amplifiers are key models in its distributed audio line-up and, consequently, are two of its best sellers. Now, the company expands the capabilities of these models that appears will dramatically increase their flexibility and utility for integrators.
Thanks to a key software upgrade, the company has added more capabilities in flexibly controlling volume. For example, select channels or zones can have their volume levels set discretely by integrators. In addition to this, zones can be "grouped" and have this group volume level individually controlled.
A new volume of control…
The new feature expansion also allows integrators to set a default "maximum On" volume level. And finally, through a software interface, query commands can be programmed to reveal the volume status of various zones and "alerts" can be set up to call the attention of an operator.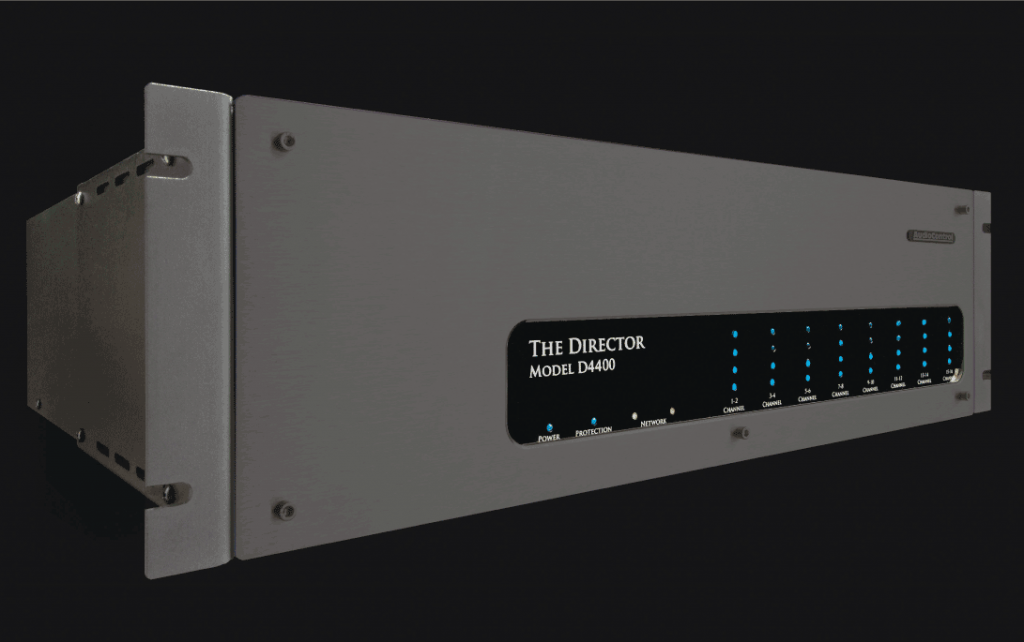 AudioControl notes that the 16-channel D4400 (100 watts/ch.) and D3400 (60 watts/ch.) were already quite flexible, with sophisticated digital signal processing (DSP) that offered both graphic- and parametric-equalization for each zone, crossover function, memory locations, and more. Now, through this upgrade, the flexibility of the units have been taken to greater heights.
Has the market covered…
All Director Series D4400/3400s now shipping have their software already upgraded. For those units already in the field, the company is making the software upgrade available through its website, as well as through third-party control companies.
For more information on these models by AudioControl, you can contact your local AudioControl sales representative, or call the company at (425) 775-5461, or email them at sound.great@audiocontrol.com.
Or, you can visit their website at this link.