Specialty audio and automotive electronics supplier AudioControl announced this week that it has selected Rich Jackson in Northern California as its Rep of the Year for their home products category. For AudioControl, Rep of the Year means that "independent sales organization that has delivered outstanding overall performance, dedication to the AudioControl brand and exceptional service" in their region.
Read more about Rich Jackson and AudioControl in Northern California…
To integrators in Northern California, Northern Nevada and Hawaii, this news will not be shocking – as Jackson has been a well-known and regarded rep there since 2010 in his current configuration…and longer over the course of his career. Jackson has a laser focus on the high-end integrator – a market he has specialized in one form or another for decades.
"Rich has demonstrated success with the AudioControl brand by being proactive – offering creative ideas and high-level support to his network of dealers," said Chris Kane, Vice President of Sales and Marketing at AudioControl in a prepared statement. "We appreciate that Rich is an evangelist for AudioControl throughout his territory and his feedback from the field has helped our brand remain at the forefront of emerging trends in the marketplace.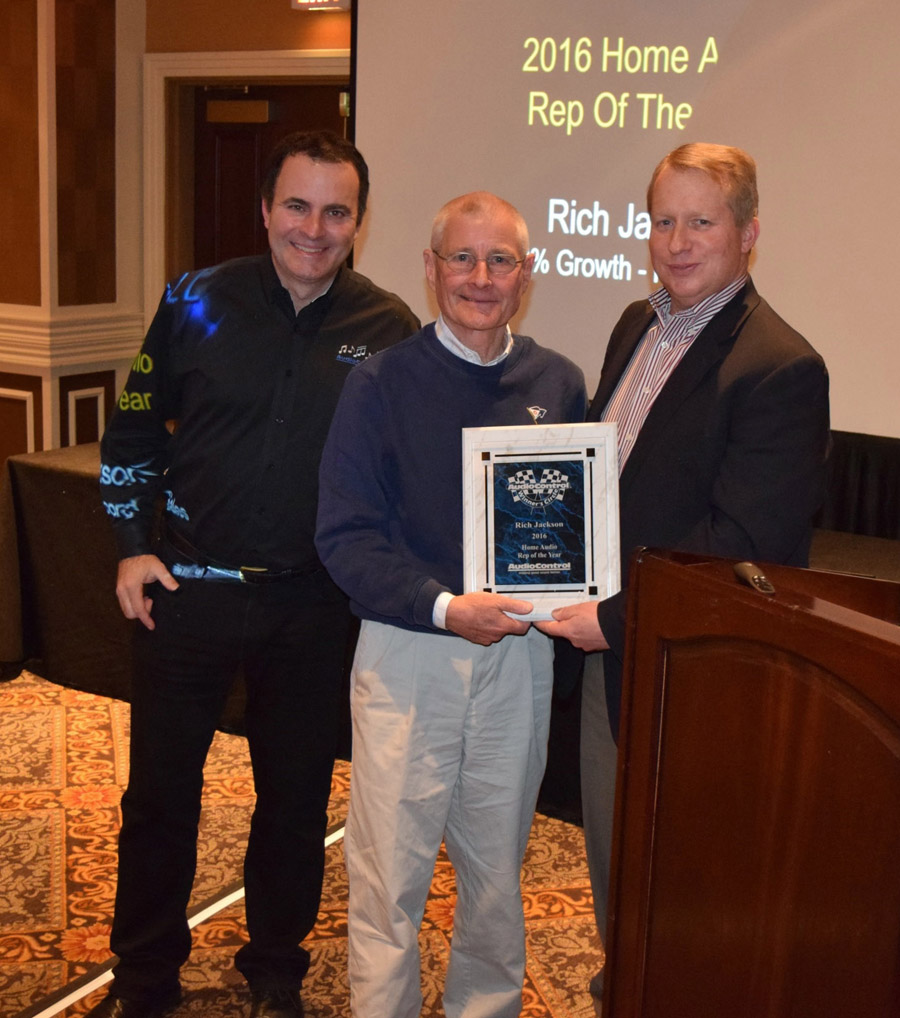 Contrary to the popular practice of some rep firms to stuff their "bag" as full of lines as they possibly can, Jackson works with a very select assortment of brands. This allows him to maximize his support for their dealers – which tends to drive greater levels of business.
Besides AudioControl, Jackson currently represents: Bryston, hte – Home Theater Environments, James Loudspeaker, Stealth Acoustics, and Wisdom.
"It has been the mission of my company to always provide outstanding solutions along with the finest level of service to dealers in my territory," Rich Jackson said in the same statement. "AudioControl has delivered the most meaningful lineup of integration-friendly amplifiers and home theater products – I give Alex [Camara, AudioControl CEO] and his team a tremendous amount of credit for the overall success and growth of the AudioControl brand."