New York metro-area manufacturers representative firm Atlantic Integrated announced today that its director of sales, Mike Pawlowski, has been promoted to vice-president and co-owner of the company. The appointment is effective immediately and provides for a significant expansion of his role within the company.
Learn more about Pawlowski's new role with Atlantic Integrated…
According to materials provided by the company, as vice-president and co-owner, Pawlowski will now be responsible for "formulating, developing, and executing the company's tactical direction and operations."
Pawlowski joined Atlantic Integrated in 2004. Prior to that, he was with Lutron for a period of three years.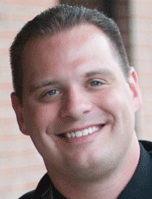 A graduate of Rensselaer Polytechnic Institute, Pawlowski holds a bachelor's degree in management information systems. He also completed a Certified Sales Professional program from the Manufacturers' Representatives Educational Research Foundation.
"Michael's promotion to co-owner and vice-president is a direct result of his hard work, dedication and commitment to taking care of our customers," said David Humphries, founder and Principal of Atlantic Integrated in a prepared statement. "Michael is a tremendous asset both to this organization and the industry and will propel our customers' sales to new levels."
Atlantic Integrated carries a wide-range of custom integration-oriented and high quality audio products. Brands represented by the company include Furman, Panamax, Savant, SpeakerCraft, Middle Atlantic, Audioquest, d-tools, Qmotion, IC Realtime, KEF, Linn, Tannoy, and more.
For more about Atlantic Integrated, see: www.atlanticintegrated.com.