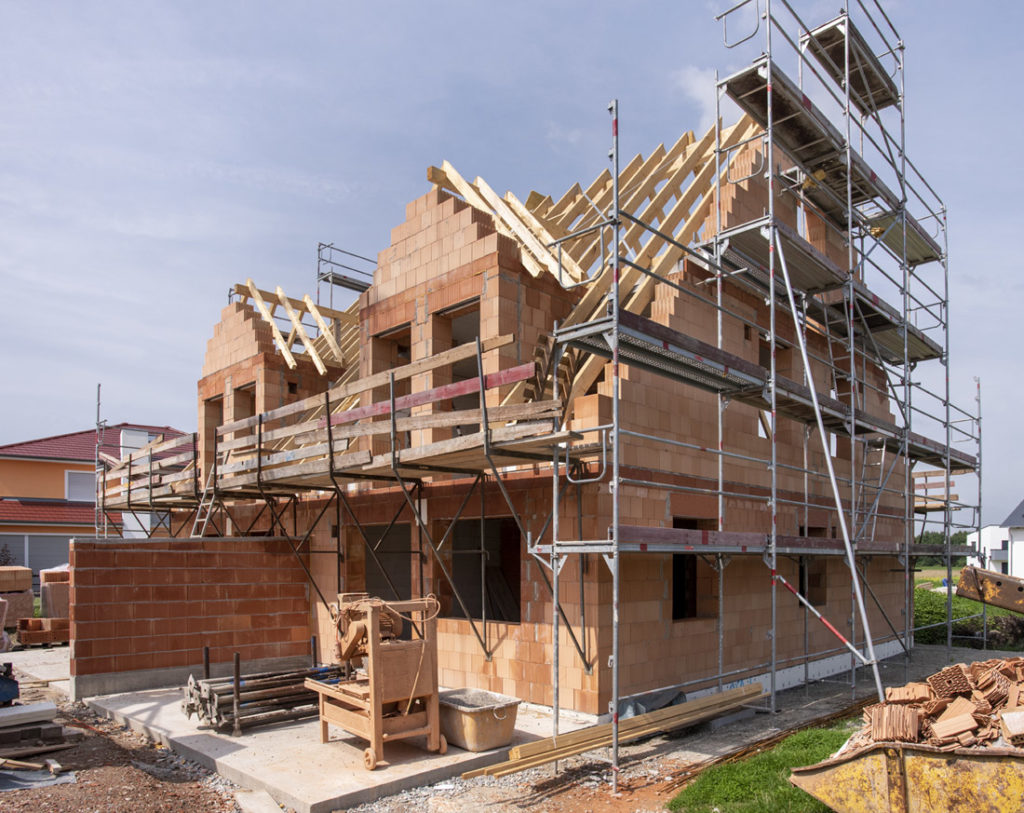 The latest data from the US Census Bureau shows a pretty nice increase in April residential housing construction starts – a key economic data for the custom integration industry. According to the report, overall housing starts came in at 1,235,000 units on a seasonally adjusted annual rate. This is 5.7% above the revised March rate of 1,168,000…and yet is it also down.
How can starts be both up and down? Read on…
While it's true that overall housing starts jumped up in April by 5.7% over the March level, they were still below the rate of starts in the same month the previous year. In April 2018, housing starts were reported to be 1,267,000 which is 2.5% above this latest April 2019 rate. So sort of a good news/bad news situation.
Single-family housing starts – the economic measure that I consider to most correlate to the custom integration industry – came it at 854,000 units in April. This rate is 6.2% higher than the revised March rate of 804,000. But like the overall construction number, this was still 4.2% below the April 2018 rate of 892,000.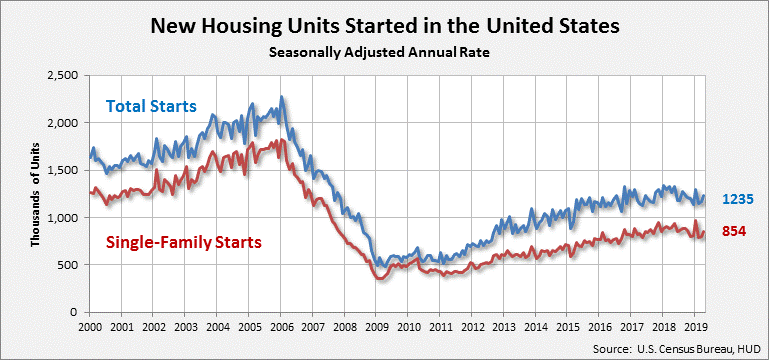 On a regional basis, two regions (South and West) registered declines in their overall starts of -5.7% and -5.5% respectively…while the other two (Northeast and Midwest) showed increased activity of +84.6% and +42.0% respectively.
In terms of the single-family housing starts on a regional basis, only the South region showed declines of -5.6%…while the Northeast (+29.6%), Midwest (+37.9%) and West (+13.7%) all showed increased construction.
We are beginning to see that economic data is getting more choppy, which may indicate a sort of stabilizing economy. I've been reporting a string of negative economic numbers since last August. A recently reported consensus of economists predicted a recession to happen sometime within the next 12 months.
Recently, however, we've seen a few examples of slightly positive indicators, mixed in with the negative ones. This may mean that some of that gathering recessionary pressure to the downside is easing. Booms don't last forever, but maybe we can push back the bad times for a bit.