BREAKING NEWS

Only a matter of days after the announcement of Vin Bruno's resignation as CEDIA CEO, and a few weeks after a 15% headquarters staff reduction, we now learn that Ron Fleming, CEDIA VP of Business Development is out in what appears to be a major reorganization at the industry trade group. The news went out earlier today in the form of an email from COO and interim CEO Tabatha O'Connor to exhibitors.
See more on this still-evolving story…
The note from O'Connor was fairly short, saying simply that Fleming "has left CEDIA to pursue other opportunities." Adding that, "We thank him for his contributions to the association and wish him the best in the future."
Because Fleming's primary responsiblity was related to the organization's annual trade show, the note goes on to reassure exhibitors that remaining staff members will continue to support them for the upcoming CEDIA2017 show in San Diego, the registration for which opens on Wednesday, May 31st.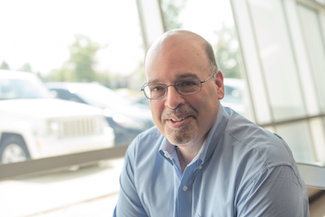 As in the case of Bruno, there is no reason given by the group for this key executive's exit. However, some have speculated that Fleming's exit was the result the organization's recent sale of the show. Starting next year, Emerald Expositions will be completely responsible for all elements of the show. The thinking goes that Fleming, and perhaps soon others with show-dedicated responsibilities, will no longer be needed.
Well Known to Exhibitors
Fleming was well-known to CEDIA Expo exhibitors, many of whom he was directly responsible for bringing into the show. He was lesser known amongst the rank-and-file members – however, many did get to meet and know Fleming at various industry events.
This news coming so soon after the exit of Bruno continues to feed the story we're hearing of continuing turmoil among the staff at CEDIA. We have reached out to chairman of the CEDIA Board of Directors Dennis Erskine for comment and will further report any other unfolding developments.
Broader Role than Just the Show
Fleming, in his role as a top executive of the organization was said to be involved in overall management decisions beyond his show duties.
We spoke with Cris Pyle, CEDIA Senior Director of Marketing, who told us she was unable to comment on a human resources issue.