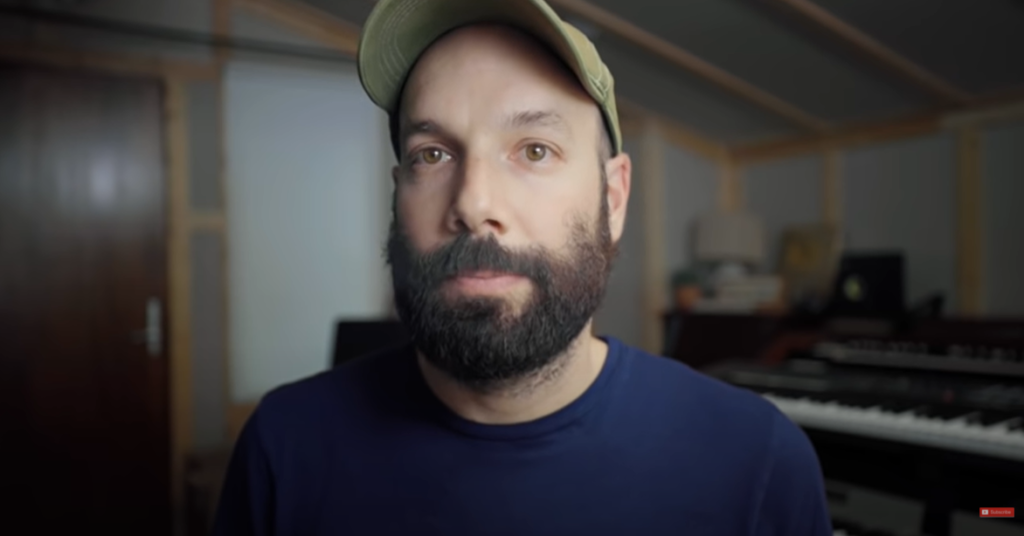 I've been thinking about leadership a lot lately. A subject of endless interest for me, the pandemic in 2020 really brought the topic of leadership to the forefront, as we all faced unprecedented and upsetting times. Those dark days in early spring last year were truly scary times – people were getting sick and dying, local governments were forcing us all into lockdown, all businesses stopped functioning, the economy crashed like never before…and no one knew how this story was going to end.
Recently, I ran across content from a leader that I am familiar with, whom I have been following for a long time. This content was what looked to be a painful video for him to make. His discomfort was visible…palpable. And yet in so doing, the video he created was a raw and powerful demonstration of what I would suggest are the genuine traits of a true leader. I wanted to share this with you in case you missed it.
See more on the qualities of real leadership…
At times in 2020 during the pandemic, it was really unclear what the path forward was. What brought most of us through those times were leaders who rose to the occasion. And I'm not talking about the Andrew Cuomo's or the Dr. Fauci's here – I'm talking about the leader of your company…perhaps you.
There are many different styles of leaders, each with their own strengths and weaknesses. Here is a list of leadership styles from The Muse (themuse.com), a career counseling and advice website that offers this list of common leadership styles.
8 Different Leadership Styles
Transactional Leadership. …
Transformational Leadership. …
Servant Leadership. …
Democratic Leadership. …
Autocratic Leadership. …
Bureaucratic Leadership. …
Laissez-Faire Leadership. …
Charismatic Leadership.
The leadership styles I seem to run into most often in this crazy tech business of ours is the Autocratic leader, or the Transactional leader. Rarely do I find a truly Transformational leader – yet many business articles are written about the few that seem to exist. (Read more on these leadership styles here…)
A Hyundai Ad Caught My Eye
Some number of years ago, I saw a Hyundai holiday television commercial that was cute, clever, and fun. On a sparkly set with all kinds of decorations, a car, and musical instruments, I saw two fresh-faced musicians performing holiday music behind the announcer. The video had a series of quick cuts that jumped the imagery around, and the music was bouncy and kind of goofy and fun…as were they. I didn't know it then, but this was Jack Conte and Nataly Dawn – two musical collaborators who would go on to form both a business partnership and a personal one by getting married. And, in ways not entirely clear then, they would go on to make a meaningful impact on the world.
This was the early times of Pomplamoose, a musical group that went on to become a bit of a YouTube sensation, with this same energetic, fun style for both popular cover tunes as well as original music. Jack was the goofball of the group, always smiling, dancing, jumping around and playing a lot of different musical instruments. But in that goofiness, you could see real talent. Nataly also plays multiple instruments, but is chiefly their lead vocalist.
Trying to Eke Out a Career in Music
As I loosely followed Pomplamoose, their music would ultimately transform into a more serious (but still fun) endeavor, as the pair went on to create a career out of interesting musical interpretations and unusual collaborations. They were creators who were obviously on some kind of journey to try and figure out how to make a living doing something they love to do.
However, as time went by I not only saw a transformation of Pomplamoose – and Scary Pockets, another of Jack's musical projects – I would also slowly but surely see a remarkable transformation of Jack Conte. Jack is highly creative in the ways he writes and arranges and plays music. He also become a highly inventive content creator, in all forms of content. But what was really unique, is that he is smart, observant, and thought a lot about the plight of struggling creators.
The Transformation of a Leader
Jack began participating in TED Talks and appearing on interview podcasts and YouTube content. He would contemplate and discuss the ways in which the world was tilting to deliver fabulous wealth to tech giants…at the expense of content creators. Literally, these new tools and services were driving down the value of music, literature, and other creative media day by day.
The world was changing. Physical media, i.e. vinyl and CDs – a prime way for musicians to make money – was disappearing. Streaming in to replace it were streaming services, such as Pandora and Spotify and many others. These services pay creators pennies – literally pennies – to stream their music to listeners around the world. With massive advertising income and subscription fees for enhanced services, this was good for Spotify, but bad for creators. There had to be a new way…a new paradigm. One would emerge…a new paradigm that would change the world for creators.
And that new paradigm was created by Jack Conte. It is called Patreon.
The Launch of Patreon
From Patreon:
In 2013, YouTube musician Jack Conte was looking for a solution to his problem: millions of people loved his videos, but only hundreds of dollars were hitting his bank account. This didn't add up, so he drafted up an idea for a website that would allow his fans to pay him directly for the value he was giving them.

"He brought that doodle to his college roommate, Sam Yam (now the co-founder of Patreon), who turned that chicken scratch into a fully-functioning service in only 6 weeks. Fast forward 8 years, and Patreon is the solution to this same problem for 200,000+ creators who have collectively earned over $2 billion directly from their patrons."

From Patreon Press page
The concept was essentially a modern version of an ancient concept – artists can have patrons who appreciate what they do and pay them to support their ability to keep creating. Conte has founded a company that in just a few short years is now itself valued at $1.2 billion…and growing. I have watched his leadership style evolve as well. He is transparent – in a top previous video he shared how Pomplamoose went on a performance tour that ending up netting them -$12,000. Yep, they lost money. Conte shared actual numbers and explained what contributed to that loss. He was sincere.
Creating a Way for Creators to Earn Fair Compensation for Their Creativity
But mostly, as you can see by how he created a way for creators to earn money directly from their fans…he is empathetic. Yes, he wanted to help improve his situation. But he was clearly fixated on the plight of all creators…not just himself. He saw a big problem that needed a big solution.
And that brings us to this latest video. Patreon is growing…and growth can be messy. It is not all marching bands and confetti – sometimes you have to take one step backwards to take two steps forward. And there is almost always collateral damage.
Watch the video below, where Conte shares some bad news in the Patreon world.
Ask yourself…could you be that transparent?
It is raw…. It is transparent… It is remarkable…
It is leadership…