3vNet – formerly Colorado vNet – has launched an all-new website putting a fresh face on the newly independent company's Internet presence. The company, once part of Russound and with which it had an often troubled relationship, was purchased from Russound by its Vice President of Sales and Marketing, Mike Anderson in April of this year.
Anderson moved quickly…racing at breakneck speed to create a perceived – and a real – independence from Russound. In June, less than 60-days after purchasing 3vNet, Anderson had physically moved the company from New Hampshire to Florida – although some employees temporarily remain in New Hampshire and Colorado while the company phases in the move to the new facility in stages.
New brand…new branding…
The new website proudly displays the new company's all new 3vNet name and branding in a simple and clear manner. The previous Colorado vNet website remains on the web as well,  and while it informs visitors of the change in name, having the two logos side-by-side is a little confusing. But on the new 3vNet website, there is little reference to the previous company's name, keeping branding cohesive.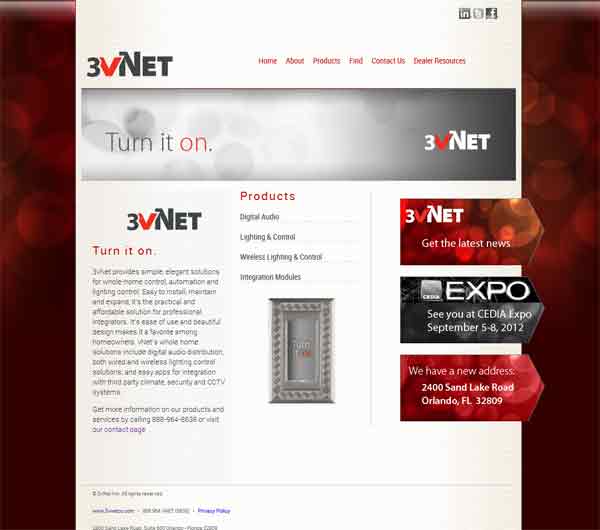 Navigating the rough seas of branding…
On the new domain, the branding is simple, clear, and reinforced throughout the website. Site navigation is simple and intuitive – yet the site is packed with useful information such as system diagrams, product information sheets, install guides for each product, etc.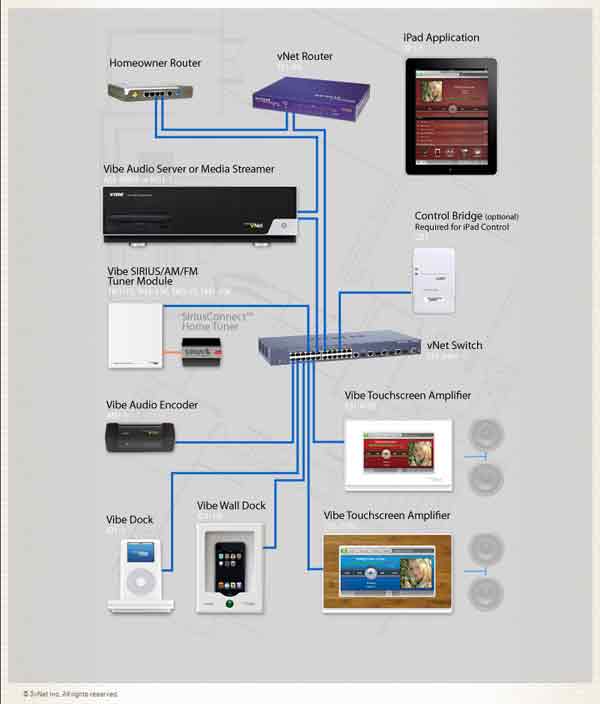 There is also a password protected "Dealer" section with even more information specifically required by 3vNet dealers. And finally, the site features a locator for the company's existing network of sales representatives and soon will include a dealer locator.
Hey sales reps…
Hey sales reps, 3vNet has several territories without representation. So check out the map here and let them know if you want to sign up.
For more information on 3vNet and its products, see: www.3vnetco.com.