In a rash of fast-paced announcements, it is clear that 3vNet continues to push forward with their rapid business ramp-up. Newly independent from former parent, Russound, the company has moved quickly to establish their own identity with an all-new website and several new executives joining the organization. On Monday, we learned that 3vNet has hired Timothy Dunigan as Manager, Training and Education.
But wait, there's more…
Prior to joining 3vNet, Dunigan was most recently Russound's International Sales Manager for the Americas. However, the company likes to point out that, before that, Dunigan spent several years as a product trainer for Russound where he helped create their certification program as well as conducting hundreds of training sessions personally.
Dunigan knows technology, products, and the business. In fact, Dunigan started his career as a custom integrator for a Florida-based integration company. That being the case, he knows just exactly what challenges 3vNet's customers face and how their products can address their system challenges.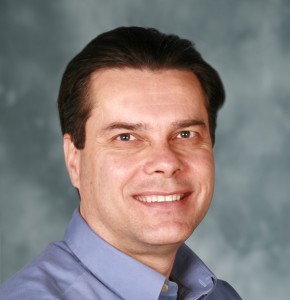 Apparently, Dunigan has hit the pavement running as 3vNet announced today that it has retained Training Allies to work with the company on a certification program and other training programs. Dunigan will work shoulder-to-shoulder with Training Allies to create a best-in-class certification program.
According to the announcement, the company plans a two-tiered certification program for their dealers. The first level will be an online e-learning program with courses for audio and basic systems integration education.
The step-up or advanced level will also include online e-learning sessions but adds classroom training with more intense education on lighting and advanced system programming. Integrators completing this level are fully prepared for installing sophisticated system configurations to meet the most challenging installation situations.
The company says that their basic certification program should be ready to launch by January 1, 2013. The advanced certification level is planned to be  rolled out later in the year.
"I am very excited to join the 3vNet family, and I look forward to working with the team to develop a new expert-class training program," Dunigan said in a prepared statement. "My goal is to create a best-in-class training program that extends beyond product knowledge. We want to help our dealer partners increase their skills and grow their business to new heights."
To learn more about 3vNet, see: www.3vnetco.com.