Denver-based YG Acoustics has announced it will debut the third generation of its Reference line of loudspeakers – called Reference 3 – at the upcoming Munich High End show, running from May 18 to May 21. The Munich event is one of the world's preeminent high-end audio expositions. As such, it is the perfect venue for the company to launch its latest generation of Reference with many new technological innovations sure to be appreciated by the event's audiophile attendees.
Learn more about YG Acoustics at the Munich High End Show
Charles Holland Duell, Commissioner of the United States Patent Office from 1898-1901, was once reported to have said, "Everything that can be invented has been invented." YG Acoustics would vigorously disagree with that sentiment as the company says that its latest generation of the Reference loudspeaker line – notably its first major revision by a new engineering team at YG Acoustics – sets "new standards in accuracy and musicality."
How did they accomplish that? The company says its engineers invented "a wide range of new technologies and design innovations" using "novel theoretical models, detailed multi-domain simulations" and even involved "thousands of hours of listening."
New Innovations in Reference 3
In their announcement, the company mentions a few of these new innovations in the new Reference 3 line. These include:
A new Lattice tweeter that incorporates "a novel airframe in an advanced aerospace alloy" that is precision machined. The company says this tweeter "delivers exceptionally low distortion over a huge bandwidth, with wide angular dispersion" yielding a wider "sweet-spot."
Next-gen Ultracoherent crossovers with exceptional phase alignment between drivers over a wide frequency band deliver optimal impulse and transient response.
Computationally optimized tweeter waveguides
Custom YG metal foil capacitors
Constrained layer damping in cabinets
All of this innovation adds up to this: speakers that offer "outstanding realism, fidelity, and imaging with a spellbinding ability to convey the emotional content of music" across all musical genres.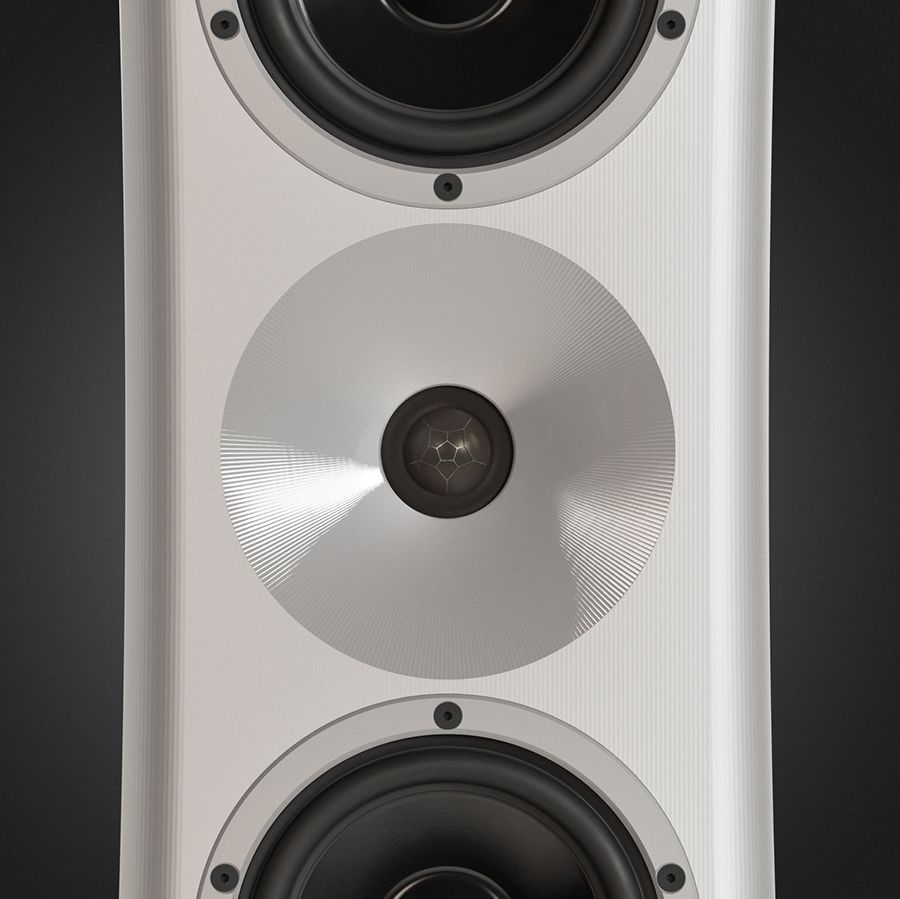 Reference 3 – Coming Soon
We are thrilled to announce Reference 3 and showcase our latest innovations at Munich High End. We have had the pleasure of listening to prototypes through the entire development process and we cannot wait to share them with representatives of the media and our customers. Every Reference 3 model opens the clearest of windows yet into the musical performance.

Dr. Matthew Webster, YG Acoustics CEO
The company says that its all-new Reference 3 series will ship to dealers and distributors "later this year." For more information on these and all other YG Acoustics products, visit yg-acoustics.com.

Heading to the Munich High End Show?
If you are planning to attend the High End Show in Munich next week from May 18 to May 21, you can see and hear the new Reference 3's for yourself. Just visit YG Acoustics on the Atrium 4.2 floor in Room E218.
The company says it will have several of the Reference 3 models on display, with each of them rotated into the active demonstration system throughout the duration of the event. They will also be showing models from their Peaks line as well.