Savant Entering DIY? GE Lighting to Bring High-End Home Automation to Lowes?? Read On…
Recently I heard some concerning information on just what Savant was planning to do with their recently acquired GE Lighting division. Concepts like Savant entering the DIY market…and GE Lighting bringing high-end home automation to the Home Depot/Lowes channel…were confusing and not the typical Savant marketing strategy. So I reached out to the company for clarification. In a Zoom interview with Savant President J.C. Murphy, I learned much more about the strategy behind the company's acquisition of GE Lighting, and how they intend to integrate – and cross-pollinate – the technologies, engineering, and capabilities between the two companies.
Murphy cleared up the confusion and revealed their smart, smart home strategy – with the GE Lighting and Savant brands well-positioned.
Learn what's going on here…
Two weeks ago, I had the tables turned on me when a voicemail was left on my phone by a reporter for Crain's Cleveland Business, a Midwest edition of a major national business news service, who wanted to interview me. In this message, he explained that he was working on a story about GE Lighting and while searching for some background information had run across my extensive coverage of Savant – the new owner of GE Lighting and of whom he had very little knowledge. He asked, can I interview you to learn more about the history of the home automation brand?
When we finally connected, he told me that he had interviewed Bill Lacey, President and CEO of GE Lighting based in East Cleveland, OH. As we chatted, reporter Jay Miller explained that Lacey had described to him what sounded like an incredible opportunity that has been presented to the 128-year old brand – the actual inventor of the light bulb – as a result of their being acquired by the 16-year old Massachusetts-based Savant Systems.
A Midwest Business Reporter Tells Me Savant's Strategy, Kind Of
During the interview, I shared what I knew about Savant with Miller and we talked at length about the home automation channel, the major players in the game – especially in the control space – and Savant's role. He asked some smart questions, but clearly, he had very little experience with home automation.
Then Miller shared with me what he said he understood the direction the two new partners, GE & Savant, were planning to take. And some of what he told me surprised me – as I had not heard any of this from Savant.
Savant Going DIY? GE Lighting Going into High-End Home Automation?? What's Going On?
Savant is taking GE Lighting into high-end home automation, he told me. Yes, GE Lighting had already dabbled their toes in the smart home water with a short line of products under the Cync brand. But now, thanks to Savant, GE will "bring high-end home automation to the mass market," he both told me and wrote in an article published last week (see, "GE Lighting Flips the Switch to Home Automation," subscription).
Cync, the article says, will become a "revolutionary platform that will bring high-end home automation to the mass market." And it will accomplish this feat largely thanks to the expansion of the product offerings to include an indoor security camera, a "ceiling fan smart switch" and an outdoor smart plug. All of this is in addition to connected and smart lamps and there is even talk of a smart thermostat. But the key to success will be that these devices will all be app-controlled and easy-to-operate thanks to their running software from Savant.
The other thing the Crain's reporter told me was that this deal was Savant's move to enter the DIY (do-it-yourself) market. That is something I have not heard from the folks at Savant – so I reached out for some clarification.
Savant's President Clarifies the Strategy
"What we have realized is that there are big segments in the CEDIA marketplace that are very, very much, underserved when you look at the adoption rate from a global residential home perspective. And, I'm talking about all homes, not just about the 70,000 square foot mansions," Murphy told me on a Zoom call this past Tuesday. "One big category that did not have tons of adoption was lighting."[1]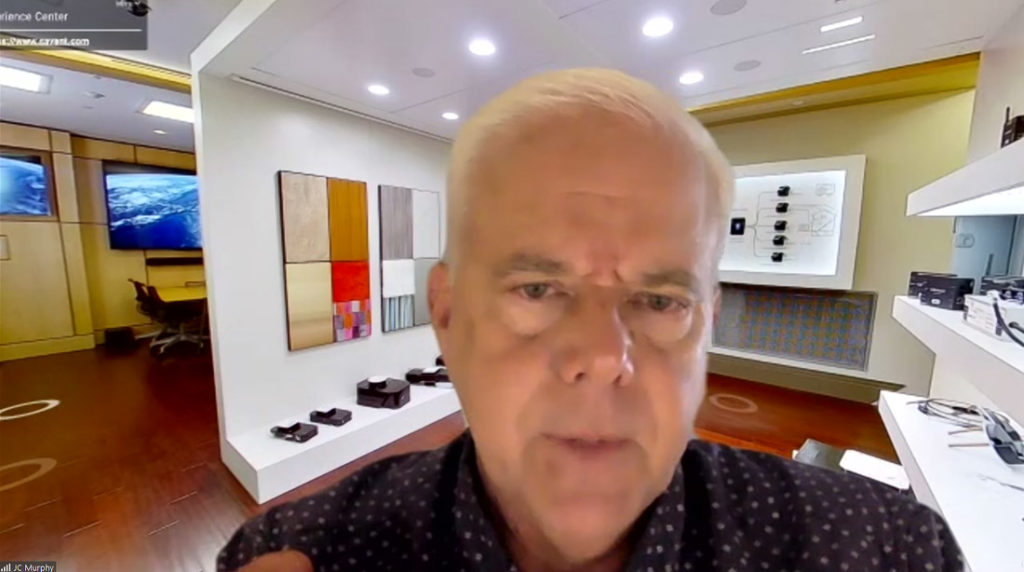 Murphy explained that while those of us in the smart home segment feel that there is plenty of penetration of smart audio and smart lighting if you look at the broader overall market, "the number of homes around the globe that actually have any type of lighting control or smart lighting control is like sub-, I don't know, 5% maybe." And it was that concept of lighting control and smart lighting being very underrepresented in the broader base of homes across America, "that's at the core of why we bought GE [Lighting]."
Low Lighting Penetration in Residential Offers a Real Opportunity
To Savant, that lack of penetration for smart lighting in the broader market represents a real opportunity for a well-known and well-loved consumer brand such as GE. "We're using GE to expand lighting…and this was the game plan from day one," Murphy told me.
The company has moved all of their lighting-related items under the GE Lighting brand, including Lite Touch, DMX, Noon, and the companion modules – all are now under their GE Lighting division, Murphy said. The goal is to expand GE Lighting beyond the rather basic smart offerings, sold under the Cync name, that they currently offer.
GE Lighting to Offer a 'Full Breadth of Lighting Solutions'
"GE Lighting, a Savant company, is going to have a full breadth of lighting solutions. They are going to be able to take you from a basic bulb that Thomas Edison invented, to a smart bulb in a smart strip, to an entry-level lighting control system, to a full-blown, home run, structured wired, 70,000 square foot lighting solution, all in one shop," Savant's President explained.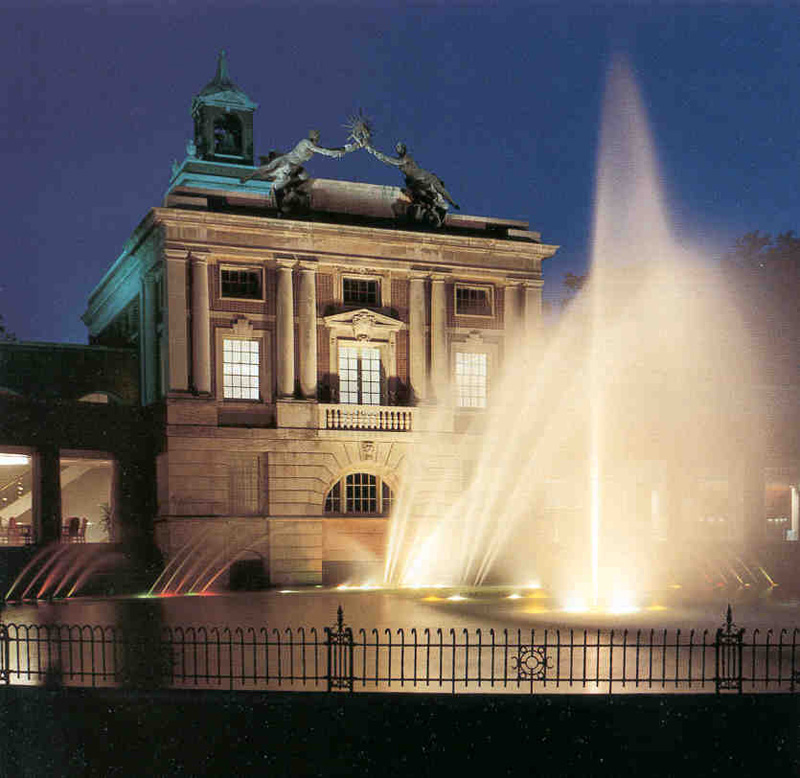 So, in a way, Savant is planning to use their GE Lighting division to gain a soup-to-nuts breadth of product offerings that will take them from the Lowe's home store DIY customer, all the way up to a more sophisticated, and most likely integrator-installed, lighting controlled solution. This places Savant into the broader consumer market, as compared to that upper 1% niche our industry typically serves, but that business will be accessed via the differentiated GE Lighting brand name.
More Benefits from Owning GE Lighting
There are also, Murphy hastened to add, other benefits…telling me, for example, that they are able to bring a big brand like GE to the CEDIA channel. This offers a wide range of lighting solutions to Savant dealers they might not otherwise have access to – profitable solutions, he adds.
Also, the Savant Ambassadors (certain super-supportive Savant dealers) are listed on the GE Lighting website for those consumers who decide they'd like extra help on step-up installations. This gives these Ambassadors a level of exposure that even Savant can't offer, given the huge impact of the GE brand. During the announcement of the acquisition by Savant, there were, according to Murphy, "billions of media impressions" globally thanks to the importance of the GE brand in the market.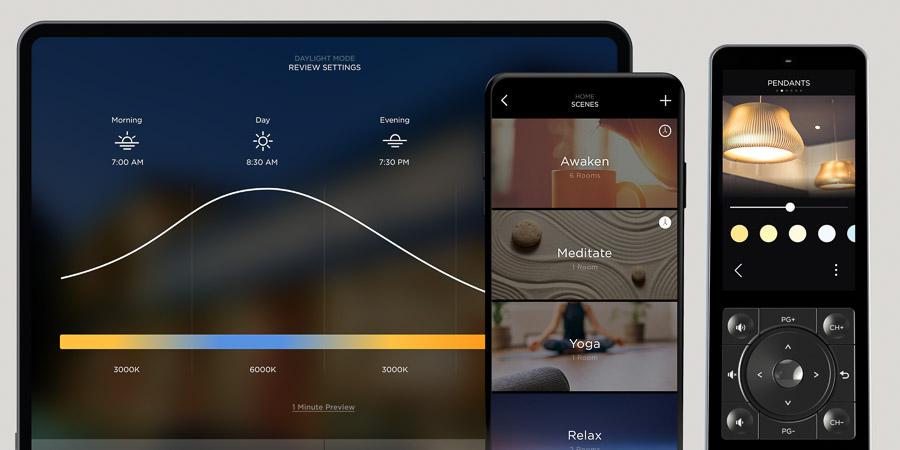 Broad Latitude of Rights to the GE Brand Nameplate
One other key benefit to come out of their acquisition of GE Lighting is that they get to use the GE brand nameplate on most anything in the home space other than appliances. So this gives the company a lot of latitude to create products, or even new categories of products for the residential space, where they can leverage the incredibly well-known GE brand.
Finally, Savant is not solely focused on GE Lighting. There is a tremendous amount of innovation happening right now, and in the near future, under the Savant brand name, with Murphy telling me that they remain committed to innovating in the luxury custom space. While he could not go into great detail at this time, he tells me that the company has a lot of sophisticated new technologies in the works, especially in categories such as artificial intelligence (AI) and machine learning space, software as a service, and certain new networking technologies.
GE Lighting is in DIY and Expanding Beyond; Savant Remains Committed to the Luxury Custom Channel
So, Savant is now in the DIY space, but only under the GE Lighting brand which has been in the space for decades. And while the company will expand GE Lighting's assortment to include a more robust home automation offering, the Savant brand will continue to innovate in the luxury custom space.
Learn more about Savant and their extensive line of high tech solutions at: savant.com.
---
CORRECTIONS
[1] – 06/17/2021, 10:30AM – Deleted an unintentional misstatement regarding audio, per the company. Originally posted as: "One big category that had not had tons of adoption is audio. And the other big category that did not have tons of adoption was lighting."