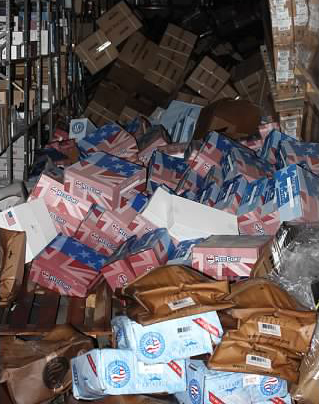 Much has been written about the impact of Hurricane Sandy on the entire East Coast of the United States – particularly in the coastal areas of the New York/New Jersey/Connecticut metropolitan areas. Homes were damaged and destroyed with press reports indicating that thousands of families were displaced. FEMA is sending in temporary homes to house these displaced families.
But other than gas stations dealing with fuel and power shortages, much less has been written on the impact on businesses throughout the area. Certainly, the Jersey Shore had a huge impact – especially on businesses centered on or near the boardwalk at the shore. But as we recently wrote about, other businesses throughout the area – including some CE-related businesses – were also impacted.
Here are some key facts about Federal disaster assistance…
The U.S. Small Business Administration has published a pamphlet with critical information on how you can get assistance for your business damaged by Hurricane Sandy in the New Jersey and New York markets. strata-GEE.com has obtained a copy of the informational pamphlet which you can download at the link below.
This pamphlet includes critical information such as:
What type of assistance is available to area businesses damaged in the storm…
What are the requirements to qualify for assistance…
Any pertinent restrictions relevant to this assistance…
What are the critical filing deadlines to obtain assistance…
And answers to many other frequently asked questions…
You can obtain a copy of this pamphlet here: Sandy-SBA-Diaster-Loan-Fact-Sheet
For more information, you can contact the SBA's Disaster Assistance Customer Service Center by: calling  (800) 659-2955…emailing disastercustomerservice@sba.gov…or visit www.sba.gov.
Affected businesses can also apply online using the Electronic Loan Application (ELA) via the SBA's secure Web site at https://disasterloan.sba.gov/ela.