Vizio, Inc. announced this week that it has launched 30 new free streaming TV channels on its SmartCast Home screen. The new content spans the gamut from news and entertainment – to lifestyle and DIY.
See more on this new Vizio content…
The company notes that this launch is coming at a time when consumption of their programming is "surging." According to Vizio, its SmartCast TV's free (advertising supported) apps and streaming services increased 59% in viewing sessions during the last three weeks of March.
No doubt, this increased demand is in part the result of so many Americans being forced to stay in their residences under Stay-at-Home orders as various state and local governments try to impede the spread of Coronavirus (COVID-19). Still, I can't think of a better time for the TV maker to expand their content offerings.
Free and Easy
"More people are discovering our free content offerings and making them part of their daily routines right now. We recognize the important role that TV plays in the home, especially when families are being asked to stay inside. It's important for us to deliver popular content to consumers and we are focused on continually expanding additional free and premium options for our Vizio SmartCast TV customers."

Mike O'Donnell, Senior Vice President, Platform Business for Vizio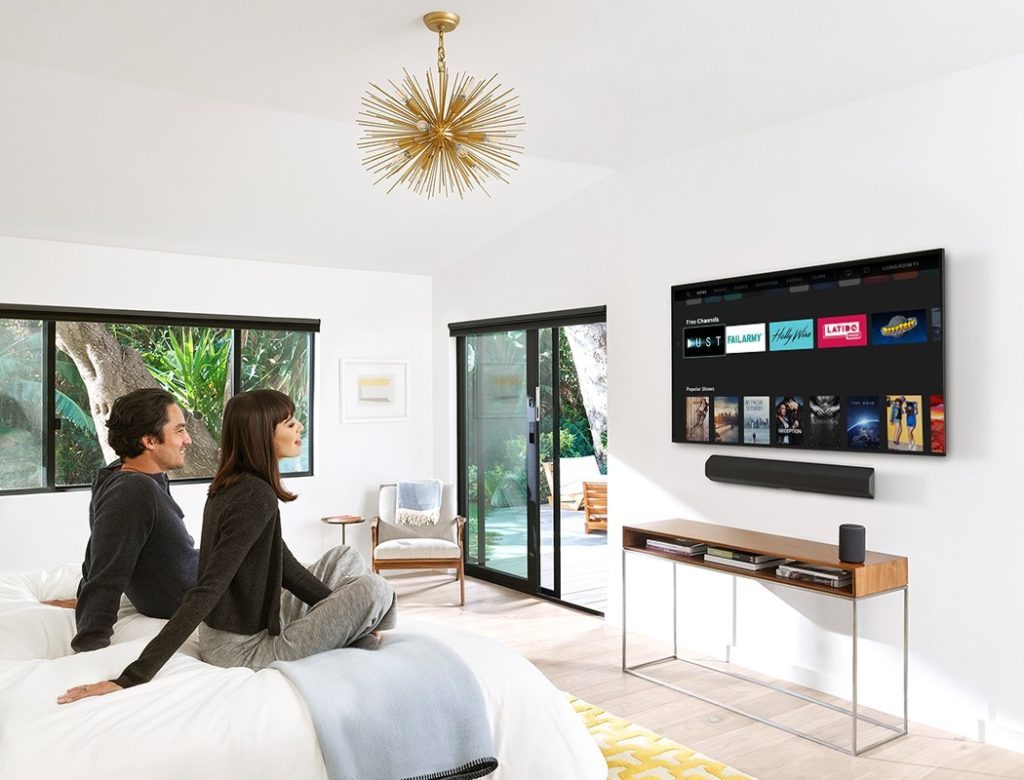 A Wide Range of 24-hr Programming is Available for Free
The new 24-hour streaming offerings cover a wide range of topics including news and lifestyle content from USA Today and CBC News…sports information and action from USA Today Sportswire and Fubo Sports Network…celebrity and entertainement news from TMZ and Hollywire…culinary "fun" from Hungry and Food52…artists on The Design Network…sci-fi content on Dust…documentaries on Magellan TVNow and Docurama…and more.
The company says that all of this free content is easily discoverable under the "Free Channels" row on their SmartCast Home screen. They add that this content is in addition to their other WatchFree content, which they continue to expand as well.
All Popular Apps Included, Along with Apple AirPlay 2 & Chromecast Built-In
In addition to all of this free content, Vizio's SmartCast TV offers all of the hottest apps like Netflix, Disney+, Hulu, Prime Video, YouTube, NBC, CBS All Access, YouTubeTV, and more. The system also includes Apple AirPlay2 and Chromecast built-in facilitating users streaming content from their smartphone, laptop, or tablet.
Learn more about Vizio SmartCast TV by visiting: www.vizio.com.