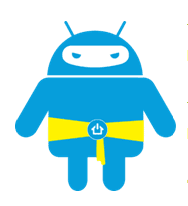 Turn It On (TiO), the affordable wired and wireless multiroom home automation solution from Anuva Automation, announced on Wednesday that the next level in their comprehensive training program – known as the yellow belt level – is now live. TiO training, called "Ninja" training follows the conventions typical of martial arts programs, where each program level connotes to a different colored "belt" and dealers earn multiple colors of belts as they progress through the program. The first level of training, called the white belt, debuted in March and now the company has released the yellow belt level.
See more on TiO's unique training solution…
The training program is being developed in conjunction with well-known and respected Bedrock Learning and is conducted online in what the company calls the TiO Dojo. More levels are under development – there will eventually be a total of eight – but the two existing levels provide both an introduction to the company and its products and gets installers up to speed on common installation situations.
The yellow belt level includes three separate modules: Setting Up TiO; TiO Audio Essentials; and TiO Lighting and Climate Control Essentials. Eventually, dealers will be able to advance their education into more sophisticated installation issues, ultimately arriving at the black belt level. The company says TiO black belt ninjas will receive national recognition with an annual awards dinner hosted by the company.
"The completion of this training course now provides all the tools an installer will need to achiev e success with basic TiO systems that include lighting, music and climate control," said Vinu Patel, CEO of Anuva Automation in a prepared statement. "Quality training i9s a critical component for dealers on the path to TiO enlightenment."
Learn more about TiO products and programs at: www.tiohome.com.