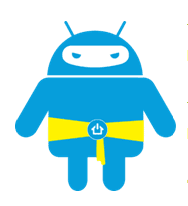 Wireless multi-room automation system maker Turn It On (TiO), a division of Anuva Automation, announced this week that it will be sponsoring a fun competition at next month's CEDIA Expo called the Ninja Time Trials. The Ninja Time Trials offer an opportunity for Expo attendees to compete against the clock and each other, with each day's winner awarded a full TiO home automation system with a retail value of $5,000.
Learn more about how you can win a valuable TiO system…
TiO's system is based on the concept of sophisticated simplicity, with a hybrid hardware/software solution and includes easy app control. Unique to TiO is that the system is not only simple to use – but simple to set up, as well. This capability is the secret to their success, as others have sought to offer a good experience for users – but set up, even for a professional, can often be a headache.
With the push of just a few touch buttons, users can easily add devices and set "Moods" and "Experiences" for easy repeat-ability. You don't have to be a computer programmer, conversant in some arcane code – setting up a TiO system is super simple and super fast.
It's so easy that everyone is fast at programming a TiO system…but some may be faster than others. And that is what TiO wants to find out at Expo – who is the fastest? TiO will be in booth #1718 at the CEDIA Expo, taking place in Dallas, TX on October 15, 16, & 17, One hour before the close of the show floor each day, the company will hold a competition where participants will perform certain tasks on a TiO system. The fastest participant each day will win a TiO system worth $5,000.

TiO is calling the event the Ninja Time Trials to tie it in with their dealer training program that they call Ninja training. Just last month, the company announced that the next level of training, they call the "yellow belt" level, went live. (The previous "white belt" level had already been published.) The company suggests that any  CEDIA Expo attendee interested in competing to win a TiO system at Expo, and looking for a little edge over other competitors, should visit the TiO Dojo online and take the yellow belt training. The training is free, and if you are an installer and take and pass the yellow belt test, the company will offer you a $100 credit in an accommodation account.
"The TiO Ninja Time Trials are designed to give CEDIA Expo attendees the opportunity to try the TiO system and lean just how easy home automation can be," said Mike Anderson, president of TiO in a prepared statement.
All CEDIA Expo attendees are welcome to participate in the competition.
To learn more about TiO and see about becoming a dealer, visit: www.tiohome.com.