<February 22, 2012> Standard & Poors, the credit rating agency, today cut Panasonic Corp.'s long-term debt rating for the second time in only four months suggesting it continues to expect a rough road ahead for some of Japan's most prestigious brands, according to a report in the Nikkei.
S&P now rates Panasonic's debt at A-, down from A. In addition to that, the credit agency said that "an early restoration of the company's financial soundness to levels commensurate with the previous ratings has become highly unlikely."
 $10 billion loss didn't help…
This move follows a recent announcement from Panasonic saying that it expects to announce a net loss this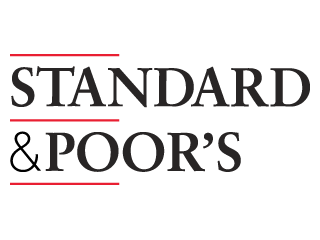 fiscal year of an impressive $10 billion.
This past November, S&P had dropped Panasonic's rating from an A+ to A. With this revision, the company's debt is three notches above junk bond status.
 Still, others are worse off…
Still, Panasonic is rated above Sony, which only a few short weeks ago saw the S&P cut its debt rating to BBB+…only two notches above junk bond status. Sharp Corp joins Sony with a BBB+ rating that represents a sobering turn of events for Japan's preeminent consumer electronics manufacturers.
The recent rating changes by S&P follows similar moves by Moody's Investors Service, which had downgraded Sony and Panasonic in January.
 Triple witching trouble…
Japan's TV manufacturers have struggled with brutal competition from South Korean suppliers Samsung Electronics Co. and LG Electronics, Inc., as well as slackening consumer demand, and a strong yen making their products less competitive around the world. This triple witching has caused losses at the companies and a weakened financial position.
For the fiscal year ending March 31, Panasonic says it expects to lose ¥780 billion…Sony expects to lose ¥220 billion…and Sharp expects to lose ¥290 billion. Sony's loss will be its fourth year in a row overall, and the eighth year in a row for its TV division. Sharp's loss is the largest ever in its 100-year existence.