Soundcast, a marketer of primarily wireless outdoor speaker products, announced on Tuesday that it has been acquired by Hancock Park Associates, a private equity company out of Los Angeles, with offices in Houston and Denver. The announcement says that the new owners have also appointed The OAC Group "to manage and run Soundcast."
It was a surprising development for a company that's had a bumpy ride through its history…
There were a couple of interesting aspects to the prepared statement released by the company, the first being that there was no mention of the company owners or managers. Soundcast was founded by investors who have chosen to remain silent for undisclosed reasons. The fact is, the owners' identity is a bit of an open secret with many in the industry aware of just who they are. The company's website, however, offers no direct mention of the identities of the owners, but does give some clues:
In the early 2000s, the founders of one of America's largest and oldest audio and speaker manufacturers launched Soundcast. Their vision? Develop reliable, high-performance wireless audio products that deliver the ultimate in sound quality and work seamlessly with any lifestyle.
One-sided comments…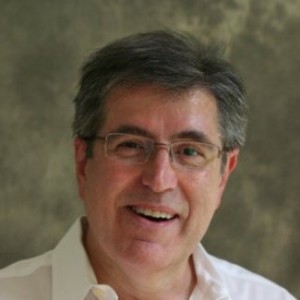 Along these same lines, in a transaction of this nature there are typically comments offered in the prepared announcement from both sides of the deal – the seller and the buyer. Yet in this announcement, the seller remains silent. The only comments in the statement are from the buyer, as well as the new CEO & President Oscar Ciornei, who is also CEO of The OAC Group – a long time consultant to Soundcast.
Soundcast offered a unique line of wireless, battery-powered outdoor speakers that they sought to distribute through multiple channels – including the custom integration channel. The company launched products such as the Melody, the OutCast, and the OutCast Jr. to great fanfare. However, we heard several reports from the market suggesting that the brand struggled to gain traction.
Bumpy ride to the limelight…
This bumpy road through Soundcast's history was thrust into the limelight when suddenly, in early 2013, it was announced that the company would be purchased by Jeremy Burkhardt, former head of SpeakerCraft. Burkhardt, not shy about pursuing publicity, made a lot of noise and even started sharing some of his strategic plans for the company. Yet just six weeks later – the company abruptly announced the deal had "expired" and Soundcast was off the market.
Hancock Park Associates (HPA) "…seeks to acquire controlling interests in small to medium-sized companies with average revenues at the time of acquisition of between $25 and $200 million and EBITDA ranging between $2 and $20 million. In certain situations, the firm will target smaller transactions if part of a broader acquisition strategy."
A strategic investment?…
With Soundcast being a private company, we have no information about their revenues or earnings, but we would be surprised to learn that the company fit this stated profile. It would appear that HPA may view this as more of a strategic investment.
HPA says they get actively involved in bringing enhanced financial and management resources typically beyond the grasp of the usually smaller companies in which they choose to invest. The company has a fairly wide range of current investments with what appears to be a focus on specialty retail.
No CE experience…
As far as we can ascertain, HPA does not have any experience in the consumer electronics business. However, they do have experience with high technology companies –  with active investments in, for example, ASC Specialty Cars (convertible car top systems & design services) and Advent Aerospace (proprietary components and systems for aircraft). Other current investments include American Furniture Company, Barcalounger, Brown & Cole Stores, Charming Charlie, and more.
"Soundcast's unique outdoor leisure audio products are quite exciting to us at HPA with the heightened growth and demand for outdoor living product," said Ted Fourticq, Principal at Hancock Park Associates, in a prepared statement. "We foresee a great future for Soundcast and its partners."
One thing is certain, it should be a smooth transition in terms of company management, with the new CEO Ciornei having already been involved with the company for years. Joining Ciornei in running the company will be Leonard Santos as COO and Bob Dulsky as CFO. Santos, like Ciornei, has already been involved with Soundcast for years, and Dulsky is another The OAC Group employee.
To learn more about Soundcast, see: www.gosoundcast.com.