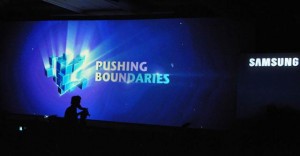 In news out of Korea, we learn that Samsung Display is planning to build the world's largest OLED manufacturing facility in a bid to hold off Chinese competition in the increasingly popular technology. Samsung's board of directors are expected to meet this month to approve the plans and the investment.
See more on this major move on OLED by Samsung…
As both the Korean and Japanese brands are beginning to embrace OLED technology for both televisions and cell phones, demand has been steadily rising around the world. This report, by the Etnews out of Korea, says Samsung is seizing the opportunity to expand production, largely in an effort to stave off competition from several Chinese companies who have announced OLED facility construction projects.
This next generation Samsung Display OLED factory, they call it their sixth generation, will initially produce 180,000 panels per month according to the report. Over time, the factory's production level will rise to more than 270,000 OLED panels per month. These numbers, Etnews says, come from the suppliers of the core manufacturing machines, who are currently in negotiation with Samsung Display and have knowledge of the required capacity and timing of the project.
Investing Big Money
The report suggests that Samsung will invest around 2 trillion KRW ($1.75 billion) to construct the facility. To install the necessary front-end  process equipment required to manufacture at a rate of 180,000 panels per month will run the company around 16 trillion KRW ($14 billion).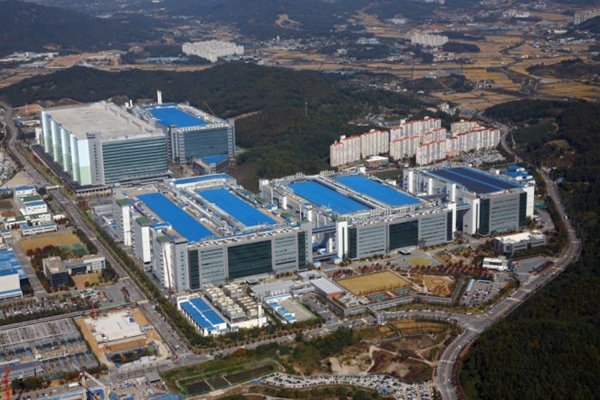 Assuming the directors approve the project  – and since the company is actively negotiating with all necessary suppliers, Etnews anticipates this to happen – construction could begin as early as the back half of this year. Total construction time is expected to be around 1½-years.
May Add Second, Same-Sized Plant
Korean media has also learned that Samsung Display has plans for a second plant equally as large as this one. If and when that second plant is approved, Samsung could be looking at construction periods being extended out to as late as 2021…with a total investment of more  than $41 billion in the two projects.
The main stimulator of all of this investment by Samsung is largely due to Apple adopting OLED for their iPhone models. Samsung's existing OLED plants are already at capacity as a result of Samsung winning this order from Apple. However, if Samsung cannot increase their capacity, Apple will be forced to move to Chinese manufacturers as their new factories come on line. It is this reality that Samsung is hoping to head off.
A Massive Game of Chicken
In effect, Etnews says, Samsung is playing a massive game of "chicken" with emerging Chinese suppliers.
"Although price of a panel is decided after considering yield, technology, and operation rate, [the] goal of Chinese businesses is to maximize their outputs just by increasing their operation rates," an industry expert told the Etnews. "Since [the] general market reasoning is not going to be applicable in this situation, South Korea will have no choice but to give up its place to China when Chinese businesses start to produce on full-scale."
Creating a Barrier to Block the Chinese
However, the report says, if Samsung Display greatly increases its output, it can reduce its prices even more. And if it can secure output, technologies, and price before the appearance of new businesses who try to dominate markets by engaging in full-scale production, it can create an enormous barrier to entry for the Chinese.
This strategy is one that Samsung has pursued to take a worldwide lead in the semiconductor business to great success. And from all the talk among the various suppliers in Korea, it appears that Samsung is preparing to launch a similar effort in the OLED manufacturing business as well.
A Samsung spokesperson declined to comment on this story.