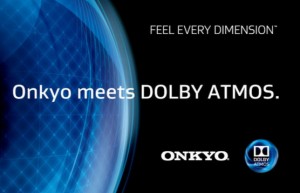 This past June at CE Week in New York City, Onkyo was one of two manufacturers (the other being Pioneer…now part of Onkyo) who were the first in the industry to announce new Atmos-enabled AV receivers. Atmos, Dolby Labs' latest surround sound technology that adds innovations such as "height" speakers and sound "objects," promises to deliver to consumers an all-new, in-home entertainment experience.
But not only did Onkyo succeed in being one of the first manufacturers to introduce the technology to the market in yet-to-be-delivered new products – it went one step further and announced that it would offer owners of certain existing Onkyo A/V receiver models the ability to upgrade to Atmos (Atmos-upgradable models) through a firmware upgrade by the end of the third quarter.
Today, Onkyo announced that they will deliver on their Atmos upgrade promise…
One of the more impressive elements of Onkyo's Atmos roll-out in June, was their announcement that owners of certain existing models would be able to incorporate a firmware upgrade and get Atmos now…no need to change out hardware. These Atmos-upgradable models include the TX-NR636, TX-NR737, TX-NR838 network A/V receivers.
Today, Onkyo confirmed that they will fully deliver on their promise with a free firmware upgrade scheduled to be available by September 29th. This will make owners of these existing, largely mid-range models, the first kids on the block with an Atmos-enabled surround sound system.
Following right on the heels of the firmware upgrade launch, in mid-October, Onkyo's new Atmos-included A/V receiver line-up will ship. These new models include the TX-NR1030 and TX-NR3030 network A/V receivers…and the PR-SC5530 Network A/V Controller.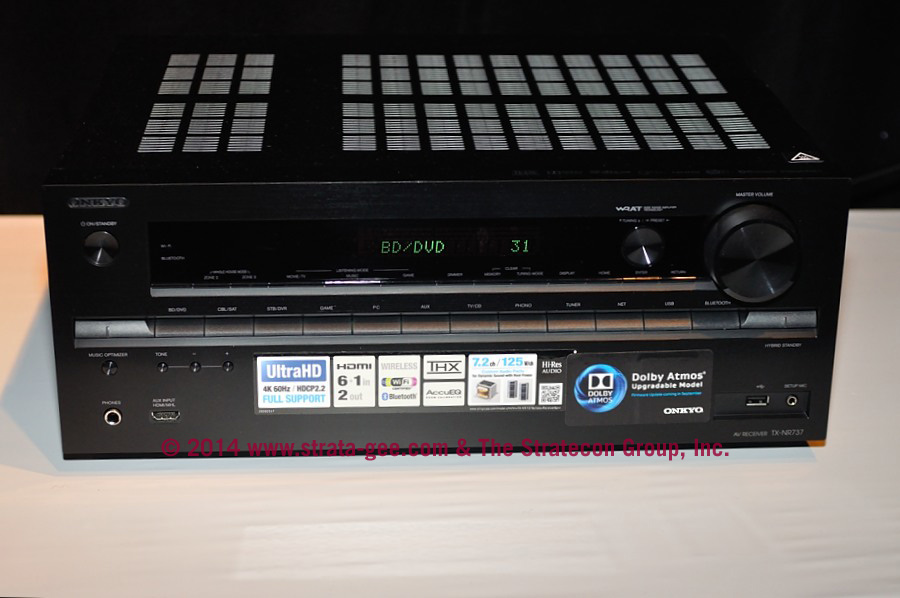 Onkyo will also ship the HT-S7700 Network Home Theater System with Dolby Atmos built-in by the end of September.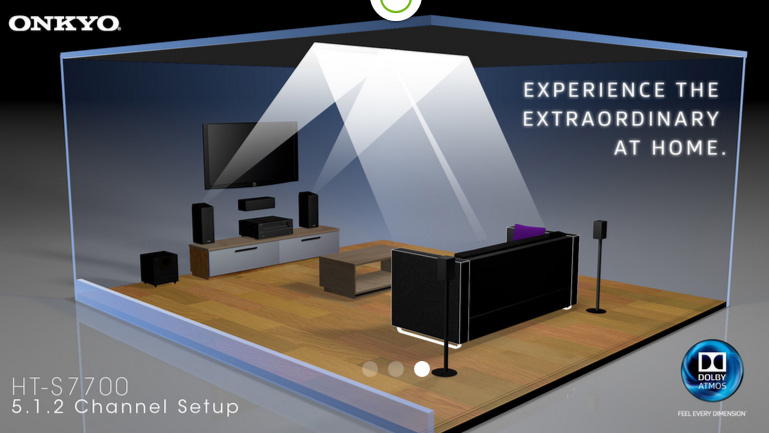 Onkyo has launched a website that does a nice job of presenting Atmos…as well as gives more details on their new receiver models. You can visit the Onkyo Atmos website at this link…
For more information on Onkyo and all of its models, visit: www.onkyousa.com.