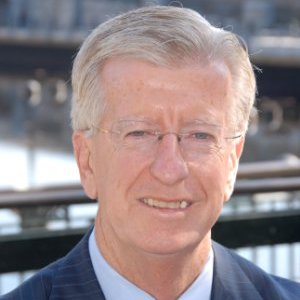 Nortek, Inc. announced today the sudden passing of its Senior Vice President and Treasurer Edward J. Cooney. Mr. Cooney had joined Nortek in 2001 after a 22-year career with Amtrol, Inc. Initially operating as the company's Vice President and Treasurer, Cooney was named Senior Vice President in 2011.
See more on this unexpected development…
Prior to working at Amtrol, Cooney worked with Arthur Anderson & Co., one of the largest accounting firms in the world. Cooney served during times of both great growth at Nortek…and challenging restructurings.
"Beyond the enormous professional contributions he made to our corporate success, Ed Cooney was a mentor, a trusted advisor and a great friend to me and many of us here at Nortek," Michael J. Clarke, Nortek's President and Chief Executive Officer said in a prepared statement. "Ed was a tremendous family man and a loyal citizen of Rhode Island who garnered widespread respect from all who knew him. He will be sorely missed here and beyond the company. The board of directors and everyone at Nortek extends our heartfelt condolences to Ed's family and friends."
In addition to his duties at Nortek, Mr. Cooney also served on several boards of directors including A.T. Cross, Gilbane Company, and Leonard Valve Company. Mr. Cooney also was very active in his community serving on the board of directors for Care New England, chairman of the Kent Hospital board, and member of the board for the Greater Providence Chamber of Commerce.
No details were released by the company on funeral arrangement at this time.