BREAKING NEWS

Nortek, Inc. announced today that it has acquired Anthro Corporation through its Ergotron division. Anthro makes and designs a range of technology furniture. Nortek said that it financed the purchase using cash on hand and its existing asset-based lending facility.
See more on this acquisition…
Anthro makes charging carts and mobile workstations, much of it for the commercial market. The Anthro product line includes healthcare carts as well as height-adjustable sit/stand desks.
Annual revenues for Tualatin, Oregon-based Anthro were $38 million in 2014. Anthro will become part of, and reported under, Ergotron and in the Productivity Solutions segment in Nortek's financial statements.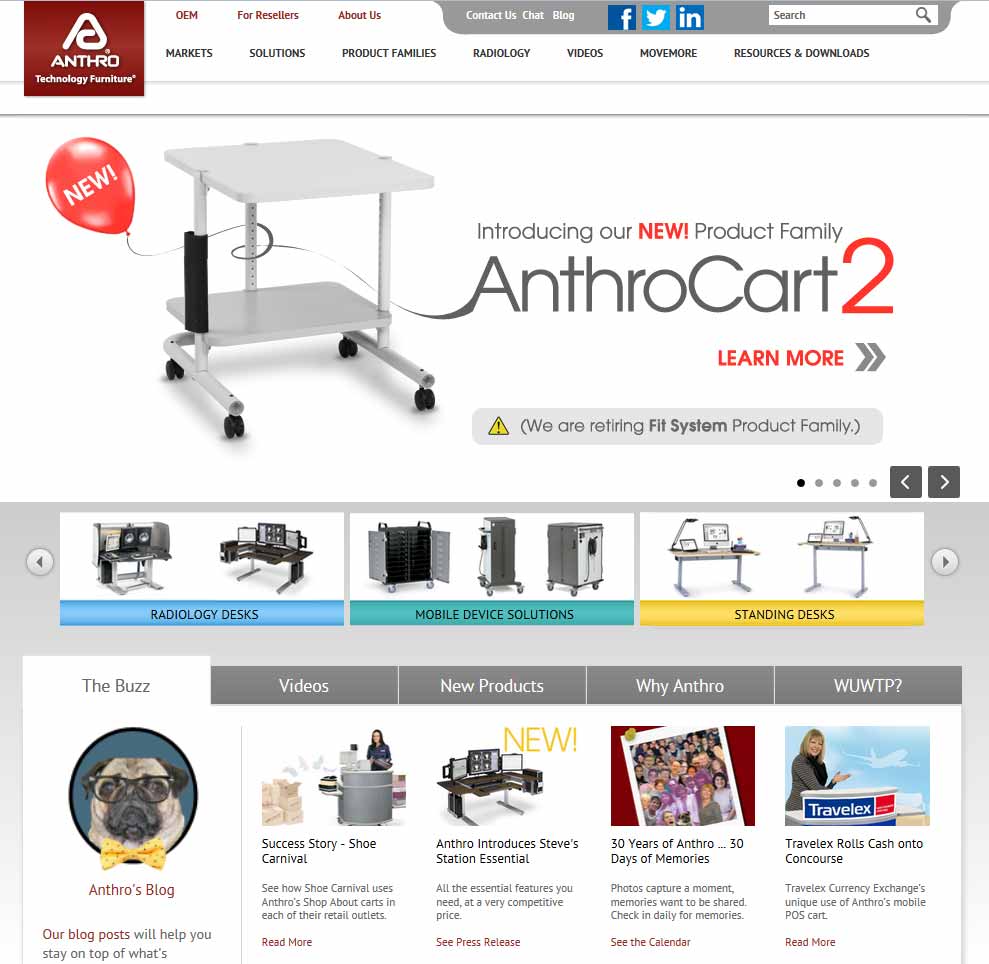 "The addition of Anthro will enable our Ergonomics business to expand its product portfolio and improve its market presence both domestically and internationally," said Nortek President and Chief Executive Officer Michael J. Clarke. "Anthro's strong brand, product offerings and distribution into the education, healthcare and office markets are excellent complements to our existing business."
See more on Nortek at www.nortek-inc.com.