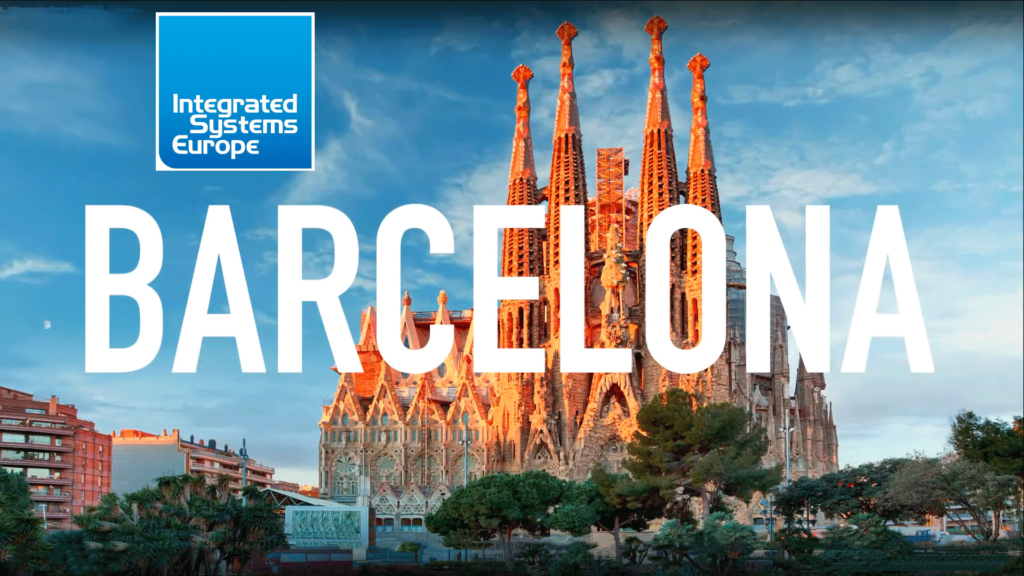 Expo promoters are truly itching to get their industry back on track after getting absolutely trounced by COVID-19 quarantines and shutdowns in 2020. And from the looks of it, that description includes Integrated Systems Europe (ISE), a longtime international integration industry event taking place this year in Barcelona, Spain, for the first time and running from June 1 – June 4, 2021.
But will people physically attend ISE in June? Or is there another option?
While ISE intends to be a live event, clearly they recognize there will be some (many?) who will still want to avoid large, massed human events – lest they turn into a COVID-19 super-spreader nightmare. For this reason, ISE has turned into what I suspect many expos will this year – a hybrid event with both a live exposition…and an online version for those who aren't yet quite ready.
The word is that no less that the Consumer Electronics Show has said its next event in January 2022 will also by a hybrid version – as many expo companies think this is the best half step forward towards "normal." I expect more will follow this route as it allows them to accommodate those who are motivated to begin traveling again, as well as though who feel the need to stay protected from crowds.
'Keen to Get Back to Work'?
ISE is opening registration for the event, its first one to take place at Fira de Barcelona, Gran Via, after many years in Amsterdam. The organization says the June event is coming "…at a time of anticipation from an industry that is keen to 'get back to work.'" Excuse me, but I think most of us in the industry have already been hard at work. But certainly some are "keen" to get back to live events.
As it is an avowed "hybrid" event, the show will have both live content for in-person attendees, and online content for remote attendees. It is unclear how many will choose to fly to Europe to attend live versus how many will choose to attend online…so this is going to be an interesting experiment.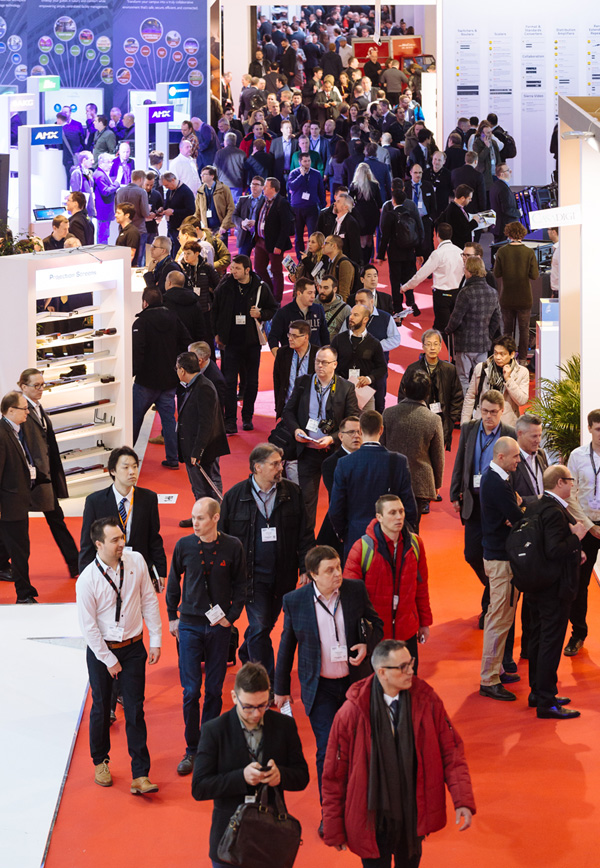 During the challenging times of the past nine months the importance of ISE to the global AV and systems integration business has never been more apparent. Many exhibitors and attendees view the show as the catalyst for business recovery. People rely on ISE for inspiration, for finding new suppliers, keeping up with industry innovations, building lasting relationships, and for education. While ISE 2021 will be a little different this year, it will still provide all these opportunities and we look forward to reconnecting with you."

Mike Blackman, Integrated Systems Events Managing Director
A Hybrid Event Means You Can Attend from Anywhere in the World
ISE says that in addition to manned stands by many top industry brands in the Fira de Barcelona, Gran Via offering hands-on displays and direct human interaction, their online content will offer "a dynamic digital programme to provide a rich, rewarding experience…" Whether at the live venue or online, attendees will have a live stage, break-out lounges, keynotes, hosted roundtables, one-on-one meets, plus highlights from ISE's RISE Spotlight program.
The need for safety has not escaped the attention of the show's promoters, ISE, and its owners AVIXA and CEDIA, have all been working closely with the City of Barcelona, the venue, and relevant health authorities to ensure the safety of all exhibitors and attendees. The Fira de Barcelona received the "Safe Travels" stamp awarded by the World Travel Tourism Council (WTTC) for their prevention and safety protocols against the transmission of COVID-19.
What You'll Find at ISE 2021:
Technology Zones

– There will be nine Technology Zones at ISE – two of which are all new for 2021. Zones include: Audio, Digital Signage and DOOH, Education Technology, Residential, Smart Building, Unified Communications and VR/AR/XR. New this year are Broadcast and Content Creation, and Live Events.

Audio Demo Rooms

– Audio Demo Rooms for top audio brands will be in the Filmax Cinema complex close to the Fira

The Next Web Collaboration

– The Next Web is a tech media company owned by the Financial Times. At ISE 2021, they will be delivering keynote speakers and content showcasing new technology and startups.

Pavilions

– The Catalonia Pavilion (Hall 4, produced by ACCIÓ business development agency) will showcase 30 local companies, including AV innovators and service companies.

ISE Conference Program

– There is an extensive schedule of ISE conferences covering all sorts of contemporary industry topics, such as: Digital Signage, Smart Buildings, XR, and Control rooms. ISE says you can expect a "packed roster" of "cutting-edge content" from "the world's leading experts."
A Lot of New Content and Experiences
Beyond all of this, ISE will offer a series of NEW opportunities – two new conferences – one on Digital Learning and another on Workplace Evolution; a new Superyacht Technology Conference running over two days with 20 speakers, workshops, awards, and party; new AV Experience Zone from AVIXA with Spanish-language content on corporate/Hospitality, Retail, Medical, and Education; a new Startup Innovation Zone offering dedicated space for leading edge startup innovators, mostly focused on local companies. Whew! That's a lot of "new"!
This new hybrid ISE means that anyone in the integration industry can attend no matter where they are in the world – a true global event. However, you must sign up in advance…whether attending live or remote. No same-day registrations will be allowed.