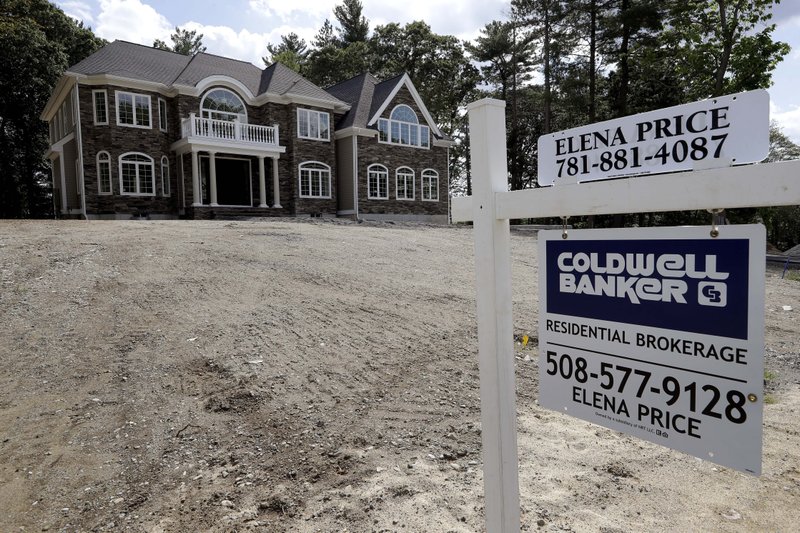 In late December we got the latest data from the U.S. Commerce Department on the sales of new homes in November 2020. According to the government, new home sales showed a sharp decline in November. The fact that there was a decline itself was not as much of a surprise to analysts as much as how sharp that decline was that caught their attention.
Many analysts are suggesting that this decline in home sales is another indicator of a slowing economy.
See more on this key economic data point…
New home sales are preliminarily reported to have dropped to a seasonally adjusted annual rate of 841,000 units, or down a surprising 11% as compared to the rate of 945,000 units sold in October. It's important to note that the October rate itself had a major downward revision – it was first reported to be 999,000.
According to a report by Reuters, a survey of economists had elicited a forecast for November new home sales of 995,000 units for just a 3% drop from October. So it was a significant surprise, and a troubling sign of economic challenge, to those economists.
A Spring Surge Leads to a Flagging Fall
In the Spring, sales of newly constructed homes had been one of the key drivers behind a recovering economy, growing dramatically from 570,000 units in May to a high of 979,000 in July. The driving force behind this growth was a confluence of factors, including historically low mortgage rates and a newly homebound consumer with a need for remote work space and remote learning space for their children – newly motivated to move into larger suburban homes, as they flee large Metro areas in the age of COVID-19.
Since that impressive July result however, new home sales have declined every month, for four straight months-in-a-row to this new figure. Notably, mortgage rates remain low, but do not now seem to be providing any tailwind to improve sales, from the looks of these latest results.
Home Prices Drop, Available Inventory Increases
Also in that report, the government noted that the median home price declined just under 1% from $337,500 to $335,300. This figure too has declined for three months-in-a-row.
The decline in sales has also had an inverse impact on the available inventory as is typically the case. As of the end of November, there is now a 4.1 months supply of new homes available for sale, up notably over the 3.6 months supply at the end of October. This equates to 286,000 available new homes.
Existing Home Sales Drop as Well
Just the day before the Commerce Department reported their November new home sales data, the National Association of Realtors reported that existing home sales had declined in November as well. According to the NAR report, existing home sales came in at 6.69 million on a seasonally adjusted annual rate or 2.5% below the October rate.
Even though this was the first decline in five months, still many market observers suggest it is yet another sign of a slowing economic rebound.