NAD Electronics announced this week that it will begin incorporating Dirac Live room correction technology in certain yet-to-be-introduced models in the near future. Saying that this development is a "Strengthening [of] its commitment to provide customers with an unparalleled home theater listening experience…", NAD hailed Dirac as "the global leader in platform optimized sound enhancement technology.
See more on NAD's decision to incorporate Dirac technology in its products…
About eighteen months ago, Strata-gee editor Ted Green wrote an article for Residential Systems about Dirac and its unique technology that advanced the state-of-the-art for more accurate room correction. At that time, Dirac was just beginning to be noticed by high-performance manufacturers as it took a different approach to correction that addressed more critical room elements to deliver more accurate results.
At the same time, we've written many posts on specialty electronics supplier NAD, who has been very progressive in developing products geared for today's high-end digital audiophile. With the context and market position of both of these two companies, this type of partnership seems to make perfect sense.
Corrects Both Frequency & Impulse Response
As NAD's announcement noted, Dirac Live is a room correction technology that not only corrects for room frequency anomalies, but also corrects the impulse response of both the room and the loudspeakers. The result is a more accurate correction for multiple elements of the sound performance in any room.
Or as NAD puts it, "Dirac Live is unique in that it provides true impulse response correction over a large listening area, improving the depth, positioning, and distinction of individual voices and instruments."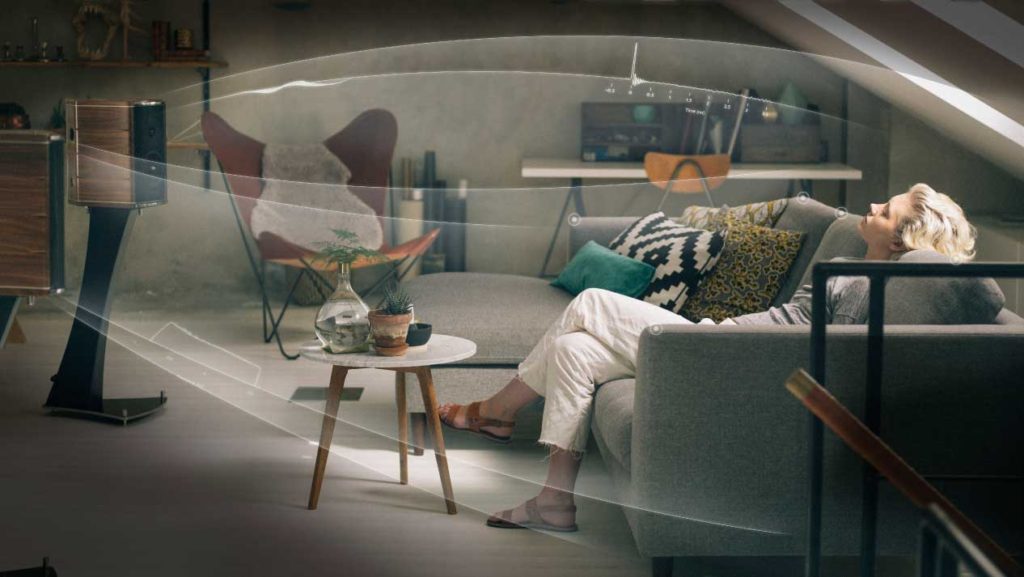 "NAD Electronics has pioneered amplifier technology for more than 45 years thanks to its unwavering commitment to innovation," said Greg Stidsen, Lenbrook's Director of Technology and Product Planning in a prepared statement. "Dirac Research shares this commitment and has established itself as a true pioneer in room correction technology with their Dirac Live solution. This partnership is a natural fit and we look forward to working with Dirac to deliver our customers with the best possible home theater experience."
Some of the Best in the Industry
Based on detailed research at Uppsala University in Sweden on wave propagation, room acoustics and loudspeaker performance, Dirac came up with a correction system that is viewed as a higher performance solution as compared to the more common auto-eq systems used by other companies.
"NAD Electronics' reputation as a global leader in premium amplifiers is both justified and well-earned – their solutions represent some of the best in the industry," said Niklas Thorin, Dirac's General Manager of High Performance. "Yet, regardless of this truth, a room's natural acoustics create audio abnormalities and sound colorations that even the most high-end home theater set-ups cannot overcome. With the support of Dirac Live, NAD's newest line-up of amplifiers will be able to treat these acoustical flaws and, as a result, produce an even more refined and perfected hi-fi listening experience."
Want to know more about how Dirac works? See Residential Systems The Perfect Room at this link…
Or you can visit Dirac directly at: www.dirac.com.
And learn all about NAD at: www.nadelectronics.com.