"Yeah, Ken Furst…he can be a bit of an acquired taste," a mutual acquaintance once said rather euphemistically as he described Ken Furst to me several years ago. I had just met Ken as a competitor, in a verbal exchange rich with no small amount of taunting and extreme sarcasm. Or as Ken would probably describe it, in an exchange of friendly banter and wry humor.  The better I got to know Ken over the ensuing years, the more I realized his version of that exchange was probably more accurate than mine.
Ken Furst died peacefully in his sleep this past Saturday night, December 17th. He was way-too-young at only 66 years old.
Learn more about Ken Furst's passing…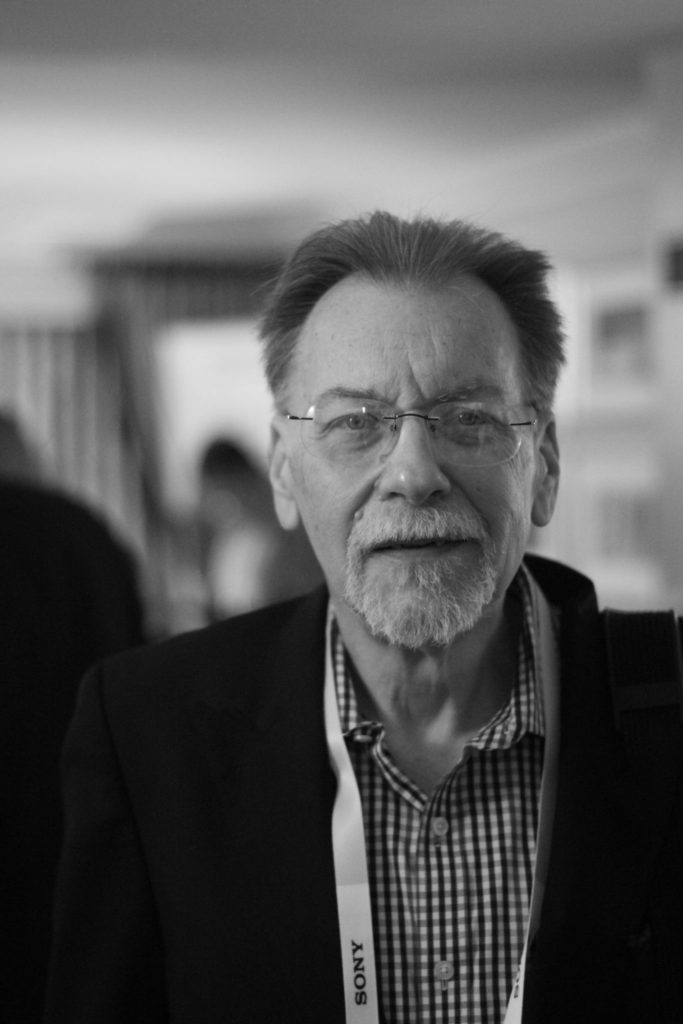 Facebook practically exploded over the weekend after Alexandra Furst, one of Ken's daughters, shared the news that for so many of us was so shocking – her father had passed away. As the news quickly spread around Ken's extensive network of friends, acquaintances and associates, the tributes began to pour in.
My first encounter with Ken was way back in the late 1980's when he was the head of Denon's marketing and I was running sales and marketing for Onkyo. Ken headed up Denon's marketing for about a decade, leaving there to become the Executive Director of the Home Theater Industry Association in 1992.
After that, Ken did stints at Home Theater magazine, Adcom, eTown, and Philips. Starting in 2008, he launched his own company, Furst Marketing, providing marketing advice and services to a variety of companies. He had continued in his role with Furst Marketing up to now.
Kenneth Walter Furst was born on June 9, 1950, the son of Walter and Margaret Furst, who both precede him in death. He was a dyed-in-the-wool Easterner and in many ways embodied the persona typical of his New Jersey home.
Based on the observations of this replanted mid-westerner, the typical New Jerseyan has a tough exterior…needed to deal with a tough environment. This exterior is their armor against the rough-and-tumble world of business and life here in the NY metro  market.
Ken was no exception. Like your favorite Tootsie Pop flavor, he had a tough, tough outer shell. But with a little patience, over time, you get to the gooey, flavorful insides.
As the decades rolled by, we developed a friendship, based on mutual respect for the long hard road that is the consumer electronics industry. Throughout his career, Ken – who referred to himself as an "old audio guy" – stayed true to his audio roots. I could count on him to debate with me the finer points of better performing audio systems and technologies. He had the deep perspective that comes from decades of experience working with multiple companies.
He also got his doctorate from the University of Hard Knocks – his street smarts served him well over the years. Recently, he surprised me in one of our telephone conversations with a new, long tale of some of the challenges he had faced…some really hard times. But, typical of Ken, he wasn't looking for sympathy…or support. Nope, he was sharing this deeply personal story of incredible challenges – that many of us would never admit to – such that I might benefit from his lessons – learned the hard way. That was the Ken Furst I knew.
Besides his parents, Ken was also preceded in death by his wife Barbara. He is survived by his wife Laura, daughters Alexandra Furst and Lauree Akhtar, sister Elaine Miller (Jim), niece Jennifer Newton (Jack), grand-niece & nephews Emily, Alexander and Tyler.
A Service is being held for Ken Furst this Wednesday at 8:00PM at the Bradley Funeral Home, 601 NJ-73 South, Marlton, NJ, Viewing is from 5:00PM-8:00PM.
Get more details and directions for the Bradley Funeral Home here…
Finally, families often tell me how heart-warming they find the stories that are often left in comments to my stories like this. If you were a friend of Ken's, won't you take a few minutes and share your favorite "Ken" story here in the "Comments" section below?
THANKS!