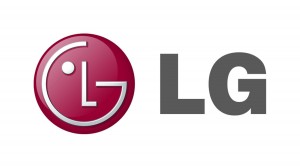 LG Electronics, Inc. released preliminary financial results for their first quarter of the 2016 fiscal year earlier this month. The report was very brief, showing only top line revenues and operating profits. But as short as it is…it comes with a bit of a surprise.
See the results for LG as shown in their preliminary report…
According to LG, the tentative results for the first quarter of 2016 showed revenues of 13.4 trillion won ($11.8 billion) in the quarter, down 8.2% as compared to 14.6 trillion won in the previous quarter. The result for the current quarter is also off 4.5% as compared to revenues of 13.9 trillion won in the first quarter last year.
But the company showed solid gains in operating profits, with the first quarter coming in at 505 billion won or 44.8% higher than the previous quarter with 349 billion won. Even more impressive, this result is 65.5% higher than the 305.2 billion won in operating profits in the first quarter last year.
The release from LG is extremely brief, with no explanation of results offered. So we have no explanation for why sales are dropping, while profits – on an operating basis at least – are soaring. The explanation will most likely center around a significant restructuring process the company underwent over the last fiscal year.
Although the revenues declines are troubling, the operating profit growth is encouraging. Of course, until we see more results, it is impossible to know if this growth in operating profit flowed through to net profits as well. Still, growth in operating profits can be an indicator of strong operational efficiencies.
The company says it will be offering a more comprehensive report later this month. At that time we'll be able to take a closer look at what's working for LG – and perhaps more importantly – what's not working for LG.