A lawsuit has been filed in the U.S. District Court in Northern Illinois against Bose Corp. alleging that the popular brand is spying on consumers, collecting personal usage data, and selling or otherwise using this data for profit. All of this, the suit claims, is done in violation of various Federal and State privacy laws and with no warning or notification to the consumer.
See more on this lawsuit against Bose…
This new lawsuit, titled Kyle Zak vs. Bose Corp, proposes class action status and presents five causes of action. It also seeks damage compensation initially projected to be in the millions of dollars. Consumer Zak purchased Bose QuietComfort 35 wireless headphones in March of this year for $350. After purchase, Zak registered the product giving his name, address, and product serial number. He also downloaded the Bose Connect app.
Zak, the suit says, listens to music from his smartphone through his new Bose headphones several times each day. He uses the Bose Connect app to adjust settings, access features and, in general, to control his listening.
Unbeknownst to Bose Purchasers
"Unbeknownst to Plaintiff, each and every time he opened Bose Connect, Defendant intercepted and collected all available Media Information from his smartphone – including the names of any music and audio tracks he played through his wireless headphones and his personally identifiable serial number – and transmitted such information to third parties, including to data miner Segment,io."
But Zak was never informed by Bose that their app would so collect this information. Had he known, Zak alleges that he would neither have consented to this personal data collection, nor purchased the Bose headphones in the first place.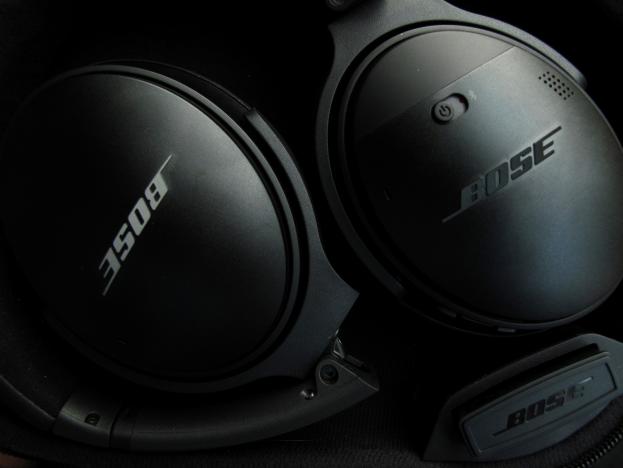 Why Should We Care if Bose Looks at Our Music?
Why does it matter if the Bose Connect app collects his music preferences and listening patterns? Well, the lawsuit provides an explanation – but Bose, it seems is looking at more than just our musical preferences.
Indeed, one's personal audio selections – including music, radio broadcast, Podcast, and lecture choices – proved an incredible amount of insight into his or her personality, behavior, political views, and personal identity. In fact, numerous scientific studies show that musical preferences reflect explicit characteristics such as age, personality, and values, and can likely even be used to identify people with autism spectrum conditions. And that's just a small sampling of what can be learned from one's music preferences. When it comes to other types of audio tracks, the personality, values, likes, dislikes, and preferences of the listener are more self-evident For example, a person that listens to Muslim prayer services through his headphones or speakers is very likely a Muslim, a person that listens to the Ashamed, Confused, And In the Closet Podcast is very likely a homosexual in need of a support system and a person that listens to The Body's HIV/AIDS Podcast is very likely an individual that has been diagnosed and is living with HIV or AIDS. None of Defendant's customers could have ever anticipated that these types of music and audio selections would be recorded and sent to, of all people, a third party data miner for analysis.
The lawsuit asserts a total of five Causes of Action:
Violation of the Federal Wiretap Act
Violation of the Illinois Eavesdropping Statute
Intrusion Upon Seclusion
Violation of the Illinois Consumer Fraud and Deceptive Business Practice Act
Unjust Enrichment
The Plaintiffs seek 1) an immediate injunction to prohibit these actions by Bose; 2) actual and statutory damages from the invasion of privacy; and 3) actual damages from their purchase of Bose products, including the return of the purchase price and "disgorgement of profits."
Wide Range of Bose Products Involved
According to Reuters, Bose's annual revenues are $3.5 billion – so it is unlikely to be severely damaged by a lawsuit about one set of headphones. However, the range of products covered by this litigation includes: QuietComfort 35, QuietControl 30, SoundLink Around-Ear Wireless Headphones II, SoundLink Color II, SoundSport Wireless and SoundSport Pulse Wireless.
Edelson PC, the law firm representing Zak and, ostensibly, all class action parties, is said to specialize in suing technology companies. Lawyer Christopher Dore told Reuters that customers of the above Bose products "do not see the Bose app's user service and privacy agreements when signing on, and the privacy agreement says nothing about data collection."
There is sure to be more on this story when Bose files their response to this major lawsuit.