Krell Comments on Shackelford's Departure

Gordon Shackelford, Vice President of Sales for Krell over the last few troubled years, has left the company at the end of September. The public face of the company during what might be its most troubled times, Shackelford told me he needed a break after a period of great stress in his career, but he wishes Krell all the best and believes it is in the midst of a significant turnaround.
See more on why Shackelford's departed from Krell…
Shackelford's tenure at Krell over the last couple of years was strained at best, as the company struggled with financial difficulties in the wake of Rondi D'Agostino regaining control of the company from an investor. As D'Agostino worked to secure funding, many of the company's normal processes began to break down, generating conflict with reps, dealers, and distributors. The point man to take this heat was Gordon Shackelford.
"I spent a couple of years feeling as though I was beating my head against the wall," Shackelford told me. "I gave my best advice to Rondi, but we just weren't able to do the things that I felt we needed to do."
The Stars Had Aligned Creating the Opportunity for an Exit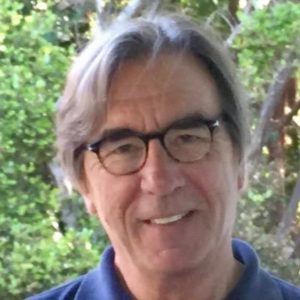 There were also some personal issues that Shackelford felt he needed to find a way to take the time to tend to, but that wouldn't be possible as he scrambled to help dealers and shepherd the company through troubled times. It really wasn't until Walter Schofield showed up as the company's new COO, and the company adopted a new business plan with some fresh funding, that Shackelford saw his opportunity to make a move.
"There are points in your life when you just know that it's time to go," Shackelford said.
Krell Confirms the Departure
We reached out to Krell for comment and spoke by phone with Schofield. He confirmed that Shackelford had decided to exit the company at the end of last month.
When I asked why, Schofield said that Shackelford had "multiple reasons," with "a lot of them personal." But the bottom line is that for these many non-specific reasons, Shackelford had decided to resign his position and become, in effect, semi-retired.
"Gordon did a great job," Schofield told me. "He really held the ship together through difficult times."
September Sales Strong
Schofield hurriedly sought to dispel any thoughts that Shackelford was leaving due to continued troubles at the company. Sales in September were double any other month in the last two years, he said. So Shackelford was clearly not feeling any stress due to current circumstances, Schofield assured me. In fact, quite the contrary, Schofield felt that the current stability and new growth, gave Shackelford the confidence that now was a good time.
Schofield said he asked Shackelford to stay on, but was told that he "needed a break."
"We thank him for his service," Schofield said, going on to say that the split was amicable and that the two of them speak frequently.
Sets Up Shackelford A/V Consulting
Shackelford told me that while he's looking to slow the pace a little, he is launching a consulting service. With a long history in the industry, including stints at Faroudja selling high end video processing gear, and at Sony with their high end projectors and Ultra HD TV products, Shackelford has experience selling high end products in the luxury channel. He also has done a lot of technical writing.
For anyone looking for technical writing, sales consulting, or sales training, contact Shackelford by email at gordonbrodie3@gmail.com…or by phone at (641) 919-3249.