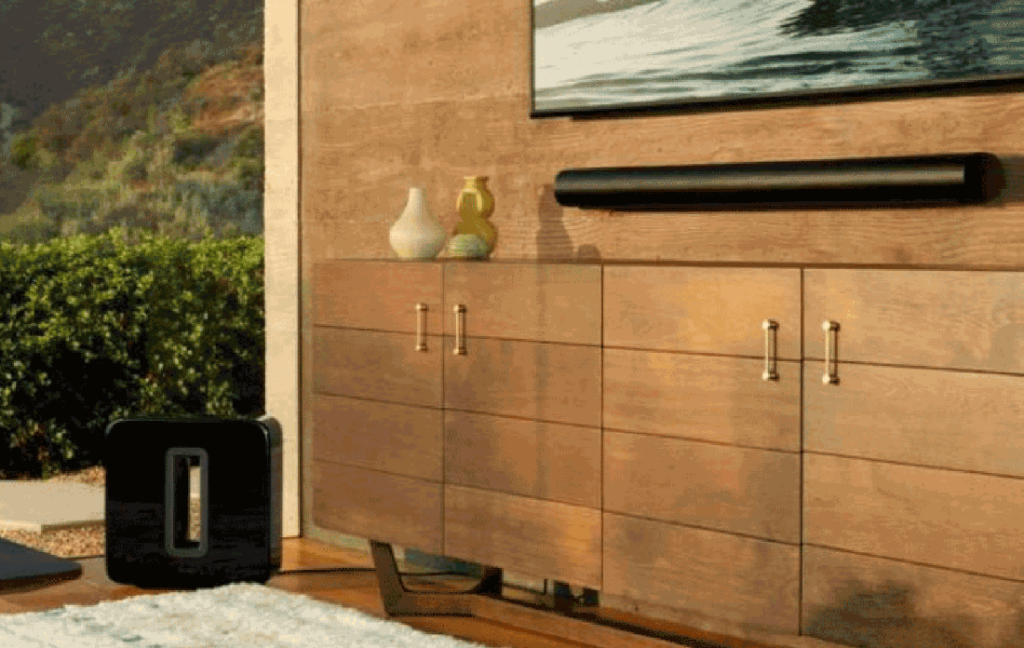 In a filing with the Securities and Exchange Commission on Thursday, KKR Stream Holdings LLC reported that it sold nearly 14 million shares of Sonos, Inc. stock (SONO:NASDAQ). The sale took place on Wednesday (June 17, 2020) and, according to their disclosure filed with the SEC, this sale takes them completely out of Sonos ownership, with zero shares remaining in its portfolio.
Learn more about KKR selling their Sonos stock…
KKR Stream Holdings LLC is part of private equity giant Kohlberg Kravis Roberts & Co. L.P. – one of the largest and most successful private equity firms in the U.S. Long a backer of Sonos, KKR first invested $135 million into Sonos back in 2012.
According to the filing, KKR sold 13,845,682 shares of Sonos stock on Wednesday at an average price of $13.00 per share. This works out to a total value of approximately $179,993,886.
So far, there has been no statement from either company on the matter. Efforts to contact the parties were not returned by the time this story was posted.
In January 2020, KKR Owns 19.9%; 6 Months Later, 0%

Earlier this year in another filing with regulators in January, Sonos disclosed that KKR held 21.8 million shares of Sonos stock, which represented 19.9% of outstanding shares. That nearly 20% ownership represents a big chunk of the company. In further researching filings with the SEC, we find that KKR has been selling off their stake in Sonos for some time now, first starting in mid-2018.
At the beginning of August 2018, KKR held 23,876,574 shares of Sonos stock. Since then, the private equity company has divested their holdings in three separate large transactions. Two of those three transactions took place this year.
KKR's Schedule of Stock Sales Exiting Sonos
| | | | | | |
| --- | --- | --- | --- | --- | --- |
| Date | Stock | # of Shares Sold | # of Shares Remaining | Avg. Price/Share | Value |
| 8/1/2018 | Sonos | – | 23,876,574 | – | – |
| 8/6/2018 | Sonos | 2,030,892 | 21,845,682 | $14.175 | $28,787,894 |
| 2/20/2020 | Sonos | 8,000,000 | 13,845,682 | $13.42 | $107,360,000 |
| 6/17/2020 | Sonos | 13,845,682 | 0 | $13.00 | $179,993,886 |
The grand total of the value of all of these stock sales adds up to an impressive $316,141,780. This works out to KKR receiving a multiple of about 2.3 times their original investment of $135,000,000. PE folks tell me that this level of return is not bad…but it is NOT a home run. They all have stories of returns that are 5, 6, or more times their initial investment.
Is KKR Moving Away from Tech?
But why is KKR making this move…and making it now? A quick scan of their website, where they list their investment portfolio, we see that in the Tech segment, it still shows Sonos listed…they need to update that. But they do NOT show Savant listed – even though they invested $90 million in the company back in 2014.

Is KKR exiting Tech? Or is this their normal planned exit after investing in Sonos all the way back in 2012? I find no commentary anywhere about this divestiture.
Watch for an Update
I have additionally sought comment from both Sonos and KKR seeking more information on the background to this transaction. If either of them responds, watch for an update to this story at that time.
See more about Sonos by visiting: www.sonos.com.
Learn all about KKR and their extensive portfolio at: kkr.com.