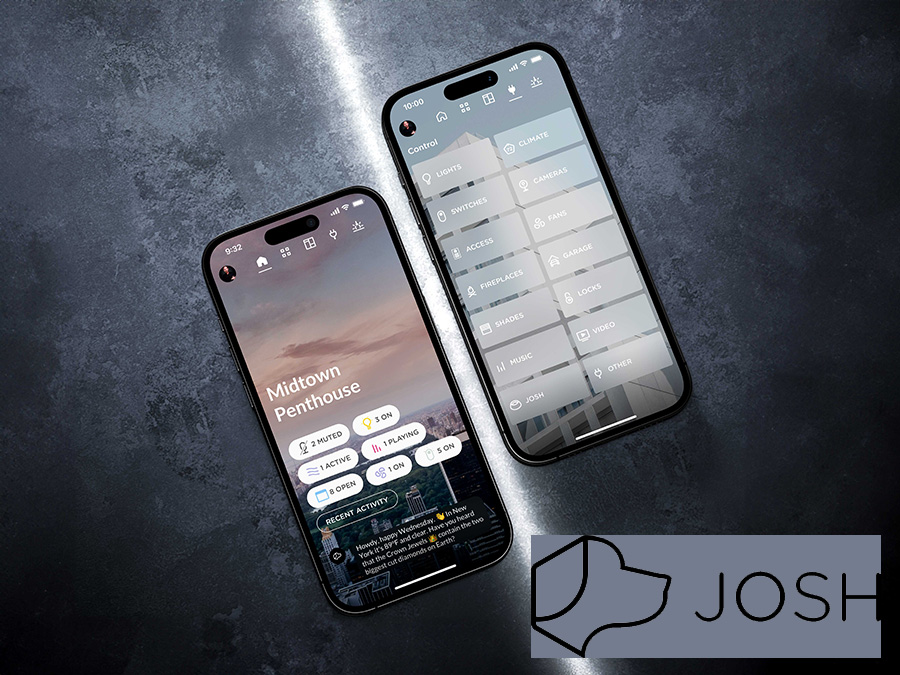 OK, let me say upfront, I'm pretty sure the good folks at Josh.ai would take exception to the headline of this post. They might even have some harsh words for me. Most likely, they would argue they've always been about control. But in my view, they've been all about a subset of control – voice control (as well as AI or artificial intelligence).
This week, however, that all changed.
See how Josh.ai is pivoting to full control
Now instead of being simply a popular voice control company, Josh.ai has made a significant pivot. The company has launched a full system control solution with…yes…voice, but also touch, and text. And I would argue this represents a significant pivot for the company as…to me…was clear from the official announcement.
An Unsurprising Pivot From the Voice Control Niche – A Subset of All Installations
Let me also say that I'm not entirely surprised. As many long-time Strata-gee readers know, while I have previously written about Josh.ai, I have not written extensively about them. The reason for that is because I believe voice control is a relatively small subset of our industry.
I have interviewed many integrators about the implementation of voice control in their installations, and while not a scientifically conducted survey – anecdotally, it is clear to me that there are more installations done without voice control included than with it. Voice control solutions have been tricky. Yes, there are certain clients taken with the concept, and you should certainly seek to provide your clients with whatever they desire in their system.
But while Josh.ai's announcement about their latest solution quotes extensively from a dealer who claims to put voice control into every installation – I can tell you that he is a subset of integrators, most of whom are generally either more selective than that – or only offer it when it is specifically requested by the client.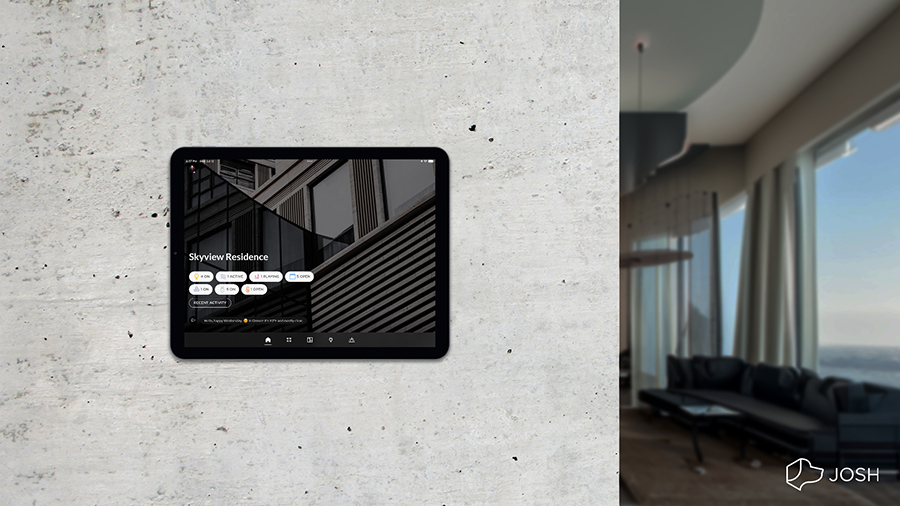 Many Clients Spooked by Voice Systems; Josh has been a Leader in Privacy/Security
But there are also many clients who are spooked by the idea of live microphones open all over their homes listening constantly – even in your bedroom. Surveys have shown over the years that some clients are also worried about just who gets to hear what those microphones pick up – especially on systems like Alexa which process all commands at a central processing location requiring the audio to be transmitted over the Internet to Amazon, with the derived command then returned back over the internet to your local system.
To be fair, Josh.ai has been a leader in protecting users' privacy, with local processing and the ability to defeat microphones locally. But again and again, surveys show there are consumers just not interested in voice control.
So for me, it is not a huge surprise that Josh.ai sought to expand its total addressable market by pivoting into multi-modal, full system control. However, this raises yet another issue.
Does our world really need another control solution?
Back to the Josh.ai Announcement
But first, back to the Josh.ai announcement. Rather than a pivot, the company suggests that this newly announced initiative is the natural progression of their evolution – first "an advanced AI for the custom home," and then through years of creating "robust integrations," offering "innovative features," developed with "purposeful design" – they ended up laying "the groundwork for smart homes going forward."
The company believes that it is "breaking all of the molds" by introducing a new control solution for CI dealers based on Josh.ai's superior "home intelligence" for a "multi-faceted and intuitive" user experience. The latest version of the Josh.ai system incorporates ChatGPT for richer system feedback with greater available detail and history based on queries users make of the system – such as, "Who directed the movie Casablanca and what is the storyline synopsis?"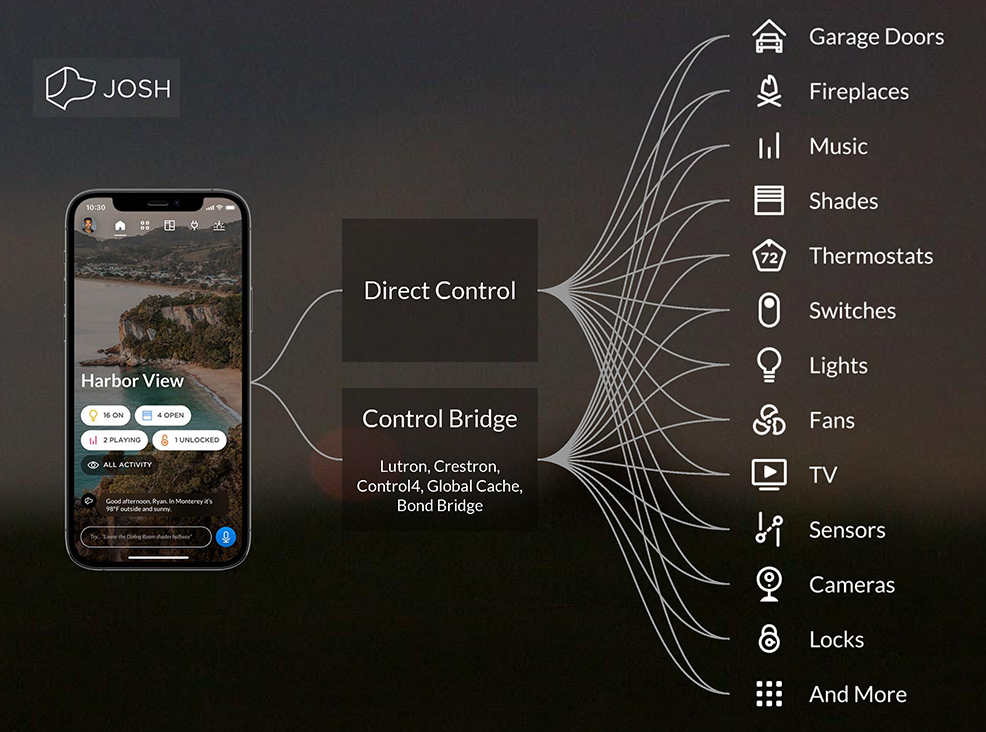 Josh.ai to Dealers: We Want You to be Profitable
Josh.ai notes that it has structured a pricing system that provides plenty of room for integrators to enjoy above-average margins. And compared to other control solutions, Josh.ai practically programs itself. Says one Josh.ai dealer:
What I love is that Josh takes all the custom programming out of my hands. When I look at overall costs, it actually is cheaper for me to use Josh. Josh comes with a great app that is customized automatically, but doesn't need me to program anything, saving me and the client money.

Paul McGuire, Owner/President of Konex AV
A veritable win-win, the company says that for professional integrators looking for a modern control interface to offer clients, the Josh App combined with any of Josh.ai's compatible remotes offers them a full suite of intuitive tactile interfaces. And for clients looking for a simple control solution without the need – or desire – to speak voice commands, the Josh App allows them to easily disable microphone access and fully control their system via touch. And with the Josh App, clients also gain remote system access while away from home.
Easy Installation, Easy Configuration, Easy Operation…Are You Sensing a Theme Here?
With Josh Core and Josh Micro, integrators are pretty much able to address any system configuration, no matter how small, large, or sophisticated. Josh Core easily fits a rack installation with a co-developed Middle Atlantic shelving solution. And both Josh Core and Josh Micro can be connected via PoE (Power over Ethernet) for a reliable direct connection to the local network.
Once you install Josh.ai on a local network, you'll find it one of the most efficient control experiences to deploy, the company says. With auto-discovery, once a Josh Core or a Josh Micro is deployed, it instantly connects to the local network and begins detecting compatible devices for dramatically reduced setup time. Says the company, "Within seconds, users can freely interact with their surroundings through the Josh App."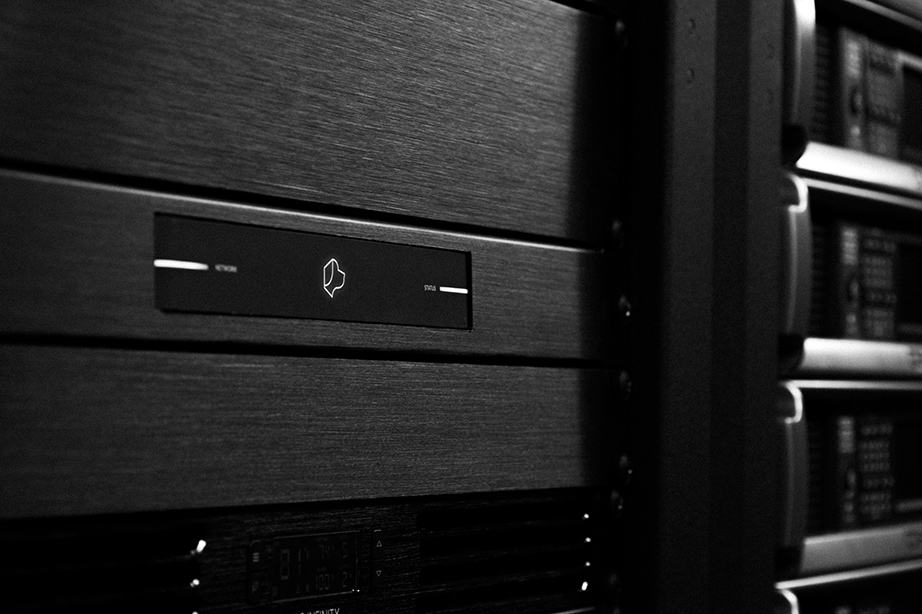 Josh.ai Plays Well with Others
Finally, Josh.ai plays well with others. The company says that it provides the freedom to integrate best-in-class third-party environmental and AV brands with ease. Whether your system requires industry-leading products like Lutron, Sonos, and Sonance, or required broader integration by leveraging Crestron or Control4 as control bridges, Josh.ai has always been committed to the channel and will continue to prioritize the business of its dealers.
Now, with a holistic approach to system control, with voice available as needed or desired, Josh.ai is an option you may want to consider as your primary control solution.
Learn more about Josh.ai by visiting josh.ai.