On Monday morning, during my usual morning health walk, I listened to a podcast where the host proclaimed – quite proudly – that nobody is better at technology than the U.S. Just a couple of hours later, the Nikkei reported that Japan had bested both the U.S. and China with an all new and mightily powerful supercomputer. Step aside America!
Japan's new supercomputer is 3 times faster than America's IBM powerhouse…
When I health walk in the morning, I often listen to a wide variety of different podcasts. One of the podcasts I listen to from time-to-time (when he has an interesting guest on) is Armchair Expert, hosted by actor/director/musician/comedian Dax Shepard.
Recently Shepard interviewed Alanis Morissette, the popular Canadian singer/songwriter. After every interview, he invites producer Monica Padman to join him on mic for a segment called The Fact Check, where they affirm or correct statements made during the interview. It was during this segment after the Morissette interview that Shepard said, "Nobody really compares, pound-for-pound, in innovation with America."
Fugaku – It's a New Morning in the Supercomputer World
But now a report out of Japan says that a new government-backed supercomputer in Kobe is indisputably the fastest supercomputer in the world, beating out several models from both China and America. Some would say nothing is more American than the computer. Well it's time to say Ohayōgozaimasu (good morning) to a new champ – the Fugaku supercomputer.
Fugaku is the product of a partnership between Fujitsu and Riken – Japan's government-backed research institute, and it is a powerful competitor in the global race to create the world's most powerful computer. According to the report, Fugaku can perform 415 petaflops – or quadrillions of floating point operations – per second.
#2 on List of Most Powerful Supercomputers? IBM Summit
America's top model – now number two in the world – is IBM's Summit supercomputer which is at the Oak Ridge National Laboratory in Tennessee. This slow poke chugs along at a mere 148 petaflops. Fugaku is nearly three times faster than the Summit not-as-supercomputer.
In third place is another IBM system, called Sierra, installed at the Lawrence Livermore National Laboratory in California. China brings up the rear with systems holding the #4 and #5 slots in the ranking.
Japan's First Win in 9 Years
This is Japan's first #1 win since 2011, with the U.S. and China locked in annual battles for the bragging rights to the top spot over the years. Systems results are ranked by an international panel of experts who announce their results every June and November.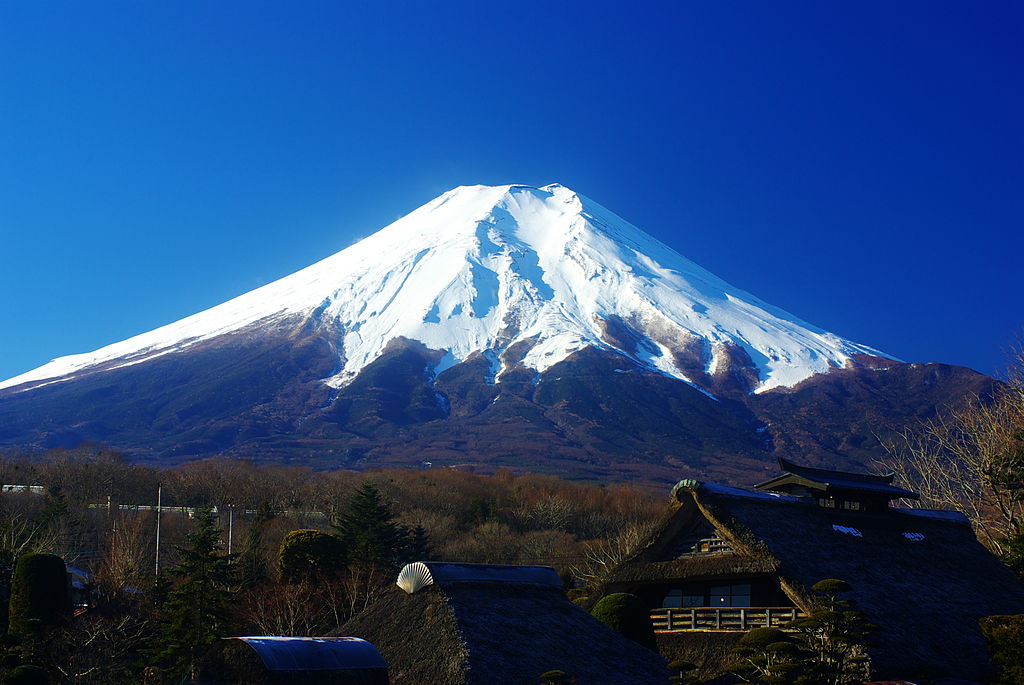 The panel releases a ranking of the top 500 supercomputers in the world – a list on which China currently has 226 systems and the U.S. has 114. In a distant third place is Japan with 30 supercomputers. Although the U.S. has fewer systems listed than China does, they actually accounted for a greater share of the aggregate computing power, according to a report in the New York Times.
Another Word for Mt. Fuji
Fugaku – another name for Mt. Fuji – is a bit of an historic choice for another reason as well. You see, over the years most room-filling supercomputers were based on massive networks of processors from companies like Intel or Advance Micro Devices (AMD) who make chips for computers used by consumers everywhere. More advanced designs would incorporate Nvidia graphics processors that are typically used to run video games and artificial intelligence applications.
But in designing Fugaku, Riken partner Fujitsu chose to go with chips from ARM, a company based in England (owned by Softbank, a Japanese company) that primarily makes chips that are the heart of billions of smartphones, the New York Times said. Fugaku uses 150,000 high-performance CPU chips that have been tightly integrated.
Supercomputers Have a Real Purpose in Life
Supercomputers are not just for show – they are used to solve big and highly complex problems, such as artificial intelligence development; nuclear test simulations; breaking codes; modeling climate change; simulating designs for cars, weapons, aircraft, and drugs.
Fugaku, for example, is deep at work trying to identify potential coronavirus treatments – looking at almost infinite interactions among 2,000 types of existing drugs. Operators say it can accurately test "tens of thousands of substances in a week."
The Need for Speed Comes at a Cost
This multi-national need for speed, however, comes at a cost. According to the Nikkei, Fugaku cost ¥130 billion ($1.22 billion) to develop. Yet the Japanese know that worldwide competitors will begin development on new systems that will exceed it "within a year or two."
You can see the entire list of 500 top supercomputers in the world and learn much more about the competition by visiting: top500.org.