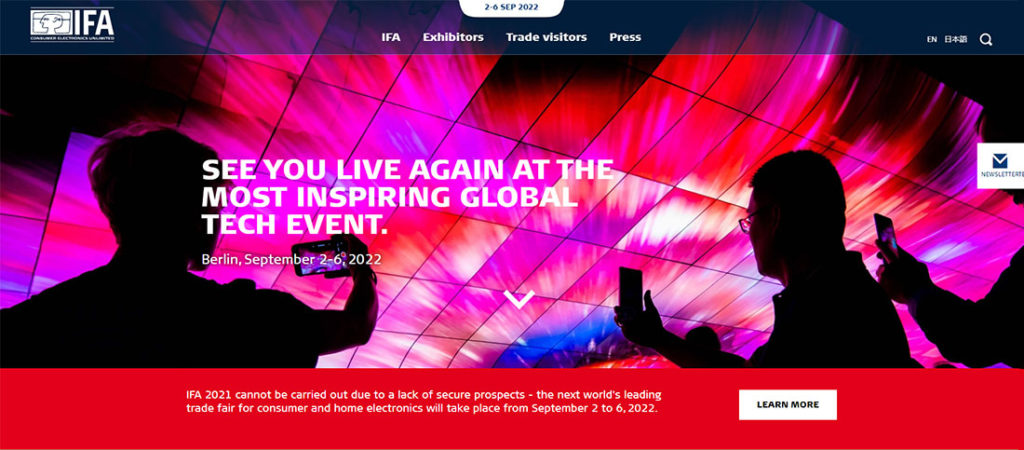 What's this? A tech industry trade show, scheduled to take place in September is cancelled? Yes, it's true…but it's not the CEDIA Expo. In fact, it is IFA, a large consumer and trade tech show in Germany that is said to be the world's largest tech exposition. Promoters have decided to cancel the live event due to continuing uncertainties surrounding COVID.
What does the IFA cancellation mean for CEDIA Expo?
First announced Wednesday morning in the U.S. by Dealerscope, Messe Berlin and gfu Consumer & Home Electronics GmbH – the main promoters behind IFA – have decided to cancel the live event due to continuing world health issues as a result of COVID. Organizers spoke with public health experts and multiple stakeholders before making the difficult decision to pull back.
Some of the ssues IFA cited as reasons for this decision includes:
"several key global health metrics did not move as fast in the right direction as had been hoped for"
"the rapid emergence of new COVID-19 variants, for example in South Asia"
"continued uncertainties about the speed of the rollout of vaccination programmes around the world"
Uncertain Situation Complicates Planning for a Future Event
Other complications arose from the fact that the facility – Messe Berlin – is operating both as a large, centralized vaccination center and as an emergency hospital facility. The promoters have learned that the facility will need to maintain these activities longer than originally anticipated.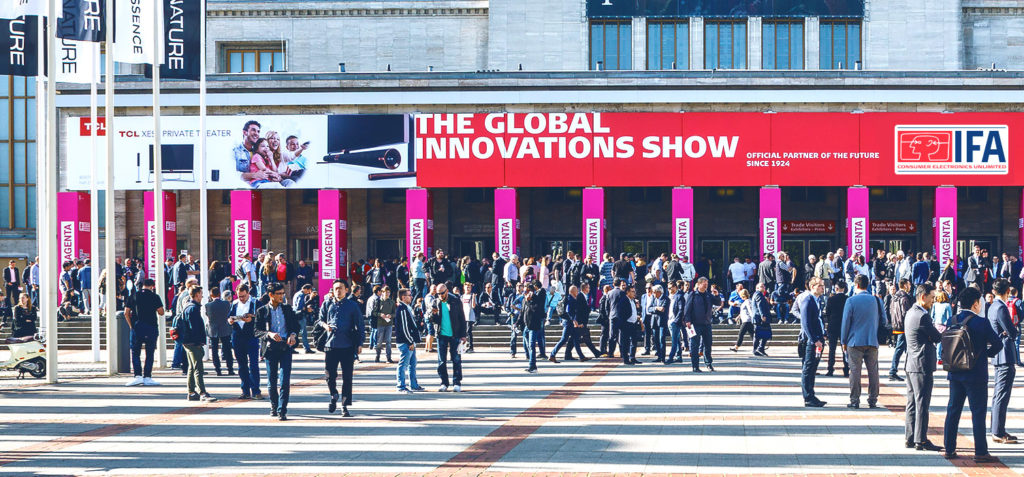 All of this complicates planning for exhibitors, who need to lock up their plans now in order to have everything completed by September.
Innovation needs a platform; it needs the focus of global attention. That's why brands and manufacturers across the tech industry were very keen to come to IFA Berlin 2021. Unfortunately, the latest public health developments introduced too much risk into everybody's planning for the event. There simply are now too many uncertainties. Therefore, right now it has become near impossible for anyone to responsibly plan their participation in any trade show."

Kai Hillebrandt, Chairman of the Supervisory Board of gfu Consumer & Home Electronics GmbH
IFA promoters say they are now shifting to working with exhibitors on planning for IFA 2022, which they vow will be a "full-scale live event at the Berlin exhibition grounds."
What Does IFA's Cancellation Mean for that Other September Trade Show, CEDIA Expo?
So what does this cancellation mean for CEDIA Expo? After all, IFA promoters say, "…it has become near impossible for anyone to responsibly plan their participation in any trade show." Even so, I strongly suspect that CEDIA Expo will go forward for a variety of reasons.
First, unlike in Europe, the Biden administration has done a good job of organizing, prioritizing, and executing an effective vaccination program, with a significant percentage of the U.S. population partially or fully vaccinated already. We may not quite be at herd immunity, but the data are clear and the American vaccination program has resulted in a dramatic drop in the number of new infections and deaths as a result of COVID-19.
One Caveat – Another Wave of Infections from a COVID Variant
The one caveat is that other countries have been near the same point when new COVID variants emerged to spur a new round of infections. So we need to be mindful of this potential impact. How could variants get hold? The emergence of this new round of infection would likely start within the significant percentage of folks here who say they will not get vaccinated.
But barring such an event as a resurgence spurred by a COVID variant taking hold, I would say the chances are good that CEDIA Expo will take place this year in September. The bigger question is…will you attend?
Learn all about IFA by visiting: ifa-berlin.com.