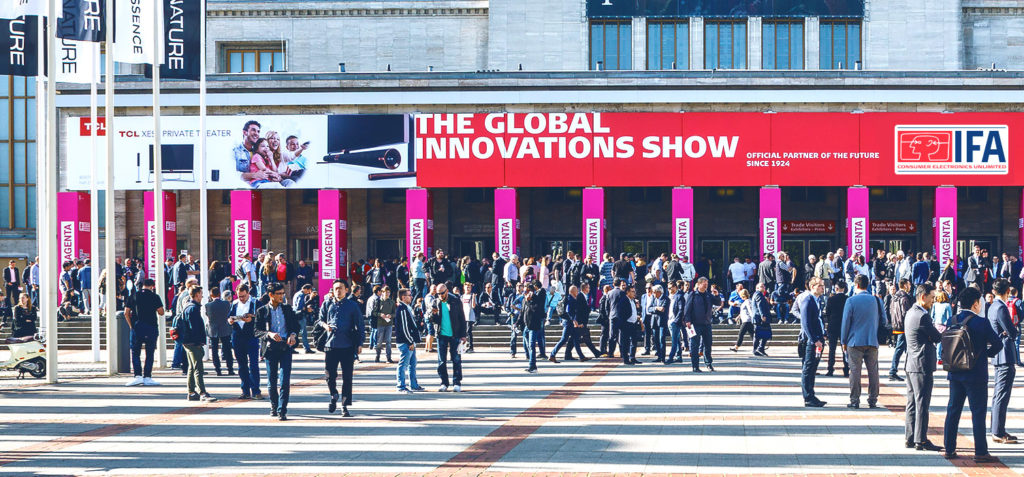 All Eyes Turn to the Emerald City – San Juan Capistrano
IFA 2020, a huge consumer electronics show scheduled to take place in Berlin on September 4-9, 2020, is now canceled, the organization behind the event announced this week. It is yet another show joining a long line of mass, in-person marketing events to suffer this fate. The promoter is promising "an innovative new concept" to replace it – which some speculate will be a virtual online conference.
See more on this cancellation of IFA…
IFA is a massive European consumer electronics exposition in Berlin that is open to consumers, trade, and media. Last year, IFA reported its attendance was an amazing 238,721 visitors who spent days wandering around the assorted 1,939 exhibitors. The event encompasses several exposition halls and includes everything consumer electronics and consumer appliances.
In a formal announcement this week, IFA said that "…following the decision by the Berlin government to ban all events with more than 5,000 participants until 24 October 2020," they will no longer be able to offer the traditional massive show, but rather would introduce "an innovative new concept." Intriguing though that statement may be, they never go on to actually reveal just what that concept is in this announcement. So we'll all have to stay tuned for further clarification.
Make No Mistake – IFA is Canceled
So while they were cute about that, they left no confusion about what this meant pragmatically. Calling themselves "the world's most significant trade show for consumer electronics and home appliances," the organizers said clearly that the IFA you know and love "…will not be able to go ahead as usual."
"We expected this development given the constantly evolving pandemic and appreciate that we have now a clear regulatory framework that enables us, our partner Messe Berlin, and our exhibitors to make detailed plans for IFA 2020."

Hans-Joachim Kamp, Chairman of the Supervisory Board of gfu Consumer and Home Electronics
Promoter Promises 'New Concept'…Sometime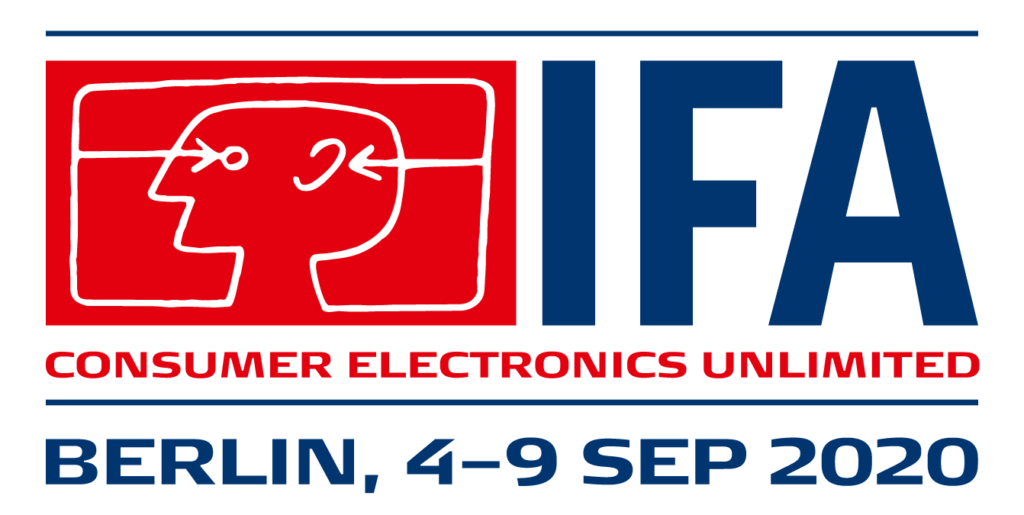 Of course, Herr Kamp's quote above where he mentions making "detailed plans for IFA 2020" now refers to this innovative new concept, whatever it may be. Most I've spoken with believes that this refers to some type of virtual, online conference – but we have nothing yet from IFA that tips their hand. Nothing, that is, other than the thought that it will likely NOT include in-person meetings with groups of 5,000 or more.
Thanks to COVID-19, the 2020 landscape has become littered with the remains of shows, conferences and conventions once de rigueur and now demised.
In a separate story, Strata-gee readers learned about a group of exhibitors – many of renown – who have issued an open letter calling for the cancellation of high-end audio event AXPONA. That show, owned and operated by JD Events was already rescheduled from April to August and, for the moment at least, the promoter says it will go forward.
All Eyes Turn to San Juan Capistrano, CA
As more and more events continue to announce cancellations, pressure begins to build on those who have not yet announced their intentions. AXPONA, for example, is being publicly pressured to cancel their event.
Notably, the most common question I field today from readers is, will CEDIA Expo be cancelled? For that reason – and particularly in the wake of the September IFA cancellation, all eyes turn to San Juan Capistrano – the location of the headquarters for Emerald Expositions.
As most Strata-gee readers know by now, Emerald is the company that owns CEDIA Expo (they do not own CEDIA the trade organization, only the trade show). Emerald has not made any announcement about their second half schedule.
Emerald Offers COVID-19 Resources, but Not CEDIA Expo Clarity
However, Emerald DID announce the cancellation of all shows for the first half of this year. Interestingly, they made this announcement on March 17th…well into that period. Up to then, they had quietly cancelled events on a one-by-one basis.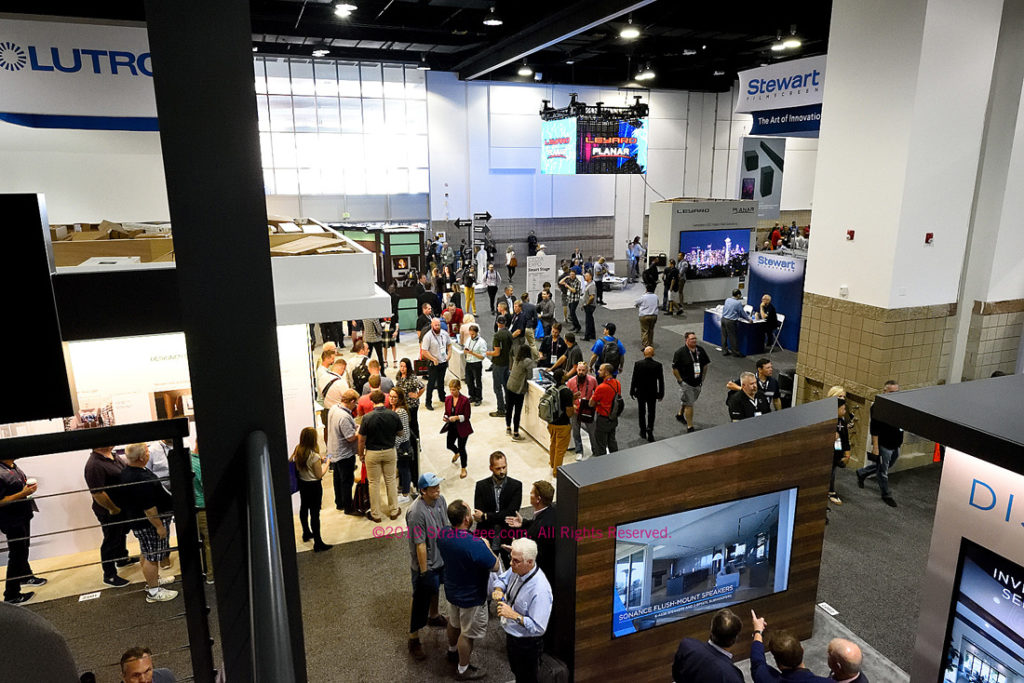 Emerald conveniently offers "COVID-19 Resources" on their website. Here you can find health advice and even how to sign up for government stimulus money. But what you can't find is any clarity on whether they are cancelling the CEDIA Expo or not.
Tick-Tock, Tick-Tock Emerald
From a time frame perspective, major exhibitors need to know Emerald's intentions, as preparations need to be launched now. The clock (and calendar) is ticking and it is already too late if you want to design an entirely new booth from the ground up. And it is quickly getting close to being too late if you need significant modifications to an existing booth.
Many brands have expressed to me themes VERY similar to those raised by the AXPONA exhibitors. They remain concerned about keeping their staff and customers safe and healthy. While not universally so, there is still of lot of healthy skepticism that the COVID-19 will be completely over and gone by September.
Hopefully Emerald Won't Wait Too Long
More importantly, the economic and financial landscape has, in just a matter of weeks, completely changed in ways that present new hardships for exhibitors. With supply and cash-flow interruptions, many exhibitors are now in a much different place than they were when they signed up for CEDIA Expo 2020.
So how about it Emerald? But please don't wait until August to tell us of your intentions.
Learn more about IFA by visiting www.ifa-berlin.com.