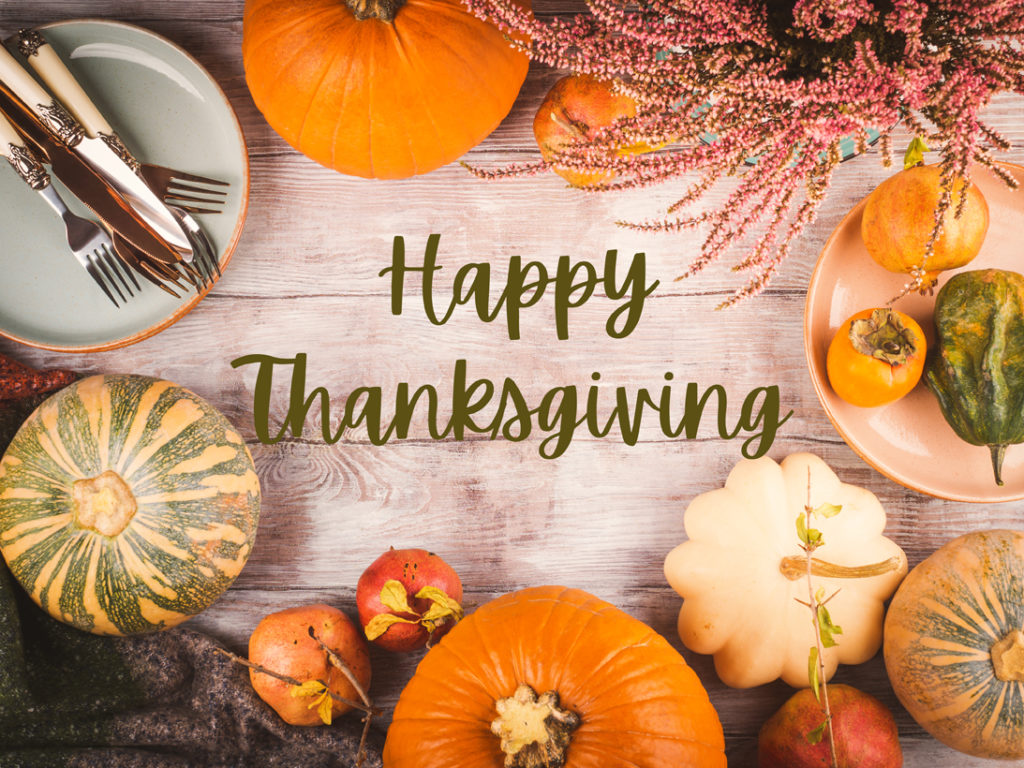 In 2020, maybe now more so than ever before in our lives…it is an especially good time to pause and contemplate giving thanks at Thanksgiving. But…are you finding it hard to feel thankful about 2020?
See my thoughts on this more special than usual Thanksgiving holiday…
Have the challenges of 2020 made it hard for you to feel particularly thankful this year? Pandemic…illnesses…deaths…a presidential election year…hyper-partisanship dividing the nation as never before…masks…quarantine…not seeing friends, extended family, and loved ones… The list goes on and on.
Psychologists say the pandemic has driven the diagnosis of anxiety disorders to the highest level they've ever seen in the United States. Doctors say rates of stress disorders, sleeping disorders, digestive disorders are more extensive than ever before.
So what is there to be so grateful for? A lot I think…
First, if you're reading this…then you're still here. THAT'S something to be thankful for. If you and your immediate family has managed to stay healthy in 2020 – that's also something to be thankful for.
Quarantining has forced me, my wife, and my two adult sons to be together 24 hours a day, seven days a week since the beginning of the year. And, although I wasn't so sure at the beginning of the year how this would work out, as we all had to get used to being around each other so much – I now can say I'm very thankful for that extra time with all of them. The discussions, the jokes, the shared pain of not being able to be with the rest of the family makes it all a little easier.
Those of us lucky enough to work in the Tech industry have much to be thankful for. At the height of the impact of the coronavirus, when state and local governments were ordering people to stay at home, sheltering in place…Tech was declared an essential service, and most of us were able to keep working. I am truly thankful for that.
This is the first recession I can think of where Tech for once was considered a necessity…not a luxury purchase to be cut out of consumer's recession impacted, over-stressed budgets. We should all give serious thanks for that!
It is time for solemn contemplation, soul searching and recognition that – despite the unimaginable challenges of 2020 – we have come through it and have so much to be thankful for. It's kind of like that old saying, "That which doesn't kill me…makes me stronger."
Mostly…I'm Thankful for YOU
But for me, I remain most thankful for the support of Strata-gee readers like you. You sustain me…you inspire me…you help me with story leads…you helpfully (mostly) point out mistakes…and you keep reading. Strata-gee readership has more than DOUBLED in the last two years.
And for that, I THANK YOU from the bottom of my heart.
Finally, if you lost someone to COVID this year, or went through a COVID illness, or any illness for that matter…my heart weeps for your pain, suffering, and loss. I hope you can find some comfort in loving memories of those who have gone before us, hold tight to those still surrounding us, and take some solace in the brighter future ahead as we move beyond this pandemic and begin a return to normalcy sometime in 2021.
HAPPY THANKSGIVING EVERYONE!!!