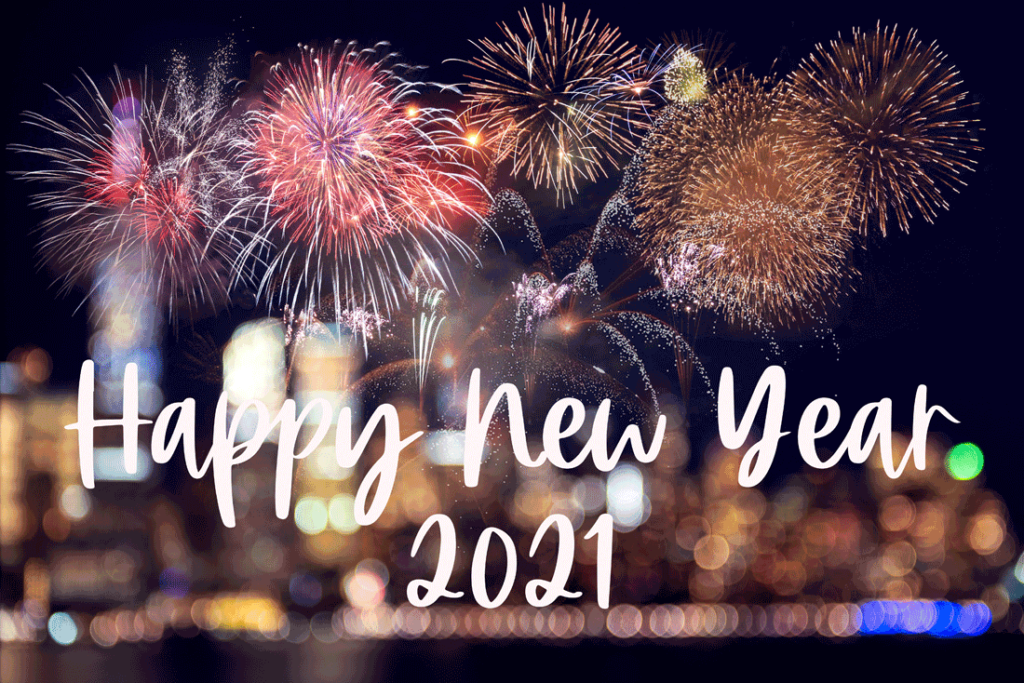 It's here…we finally made it! Without a doubt, 2020 was one of the toughest years Americans – humanity even – has had to face. While many of those challenges continue (COVID-19, economic recession, challenging politics, racial strife) we are now able to embrace 2021…and with this new year comes the hope for a brighter path forward. We may finally be beginning to move in the right direction, and that makes for a Happy New Year!
See my thoughts on Happy New Year 2021…
So in my recent Holiday message, I reviewed all of the challenging and hugely dramatic issues we all faced in 2020. Any one of these would have been tough for our country to handle, but when you look at the impact of all of them together – it is truly amazing that we found a path through the morass.
I believe that 2021 will also be a year of transition – from the depths of Hell…back to some semblance of normal. It may be a "new normal" but it will represent much greater stability than we have now.
For Strata-gee, 2020 was an amazing year. As regular readers know, I launched an all-new Strata-gee.com website, created a new logo & branding, and designed an all-new e-newsletter. That's a lot of change…all of it carrying a lot of risk.
In a later post, I will share some insights on exactly how well we did (hint: really well)…but let me just say THANK YOU for sticking with me through all of this change.
I want to say a special thanks to Strata-gee's sponsors for their continued support through all of these changes. In fact, many of them actually stepped up their support! What can I say to such generosity other than to offer a hearty THANK YOU!
As always, I would like to thank my family for enduring my long hours and often late evenings as I intensified my efforts with Strata-gee. I couldn't do any of this without them!
And finally, I want to thank you, the reader, for your continued, enthusiastic support. Perhaps the greatest joy I got from this generally joyless year were the many enthusiastic emails and phone calls of support from readers, congratulating me on the Strata-gee changes this year. You have no idea how much those messages meant to me…sustained me even.
To all Strata-gists, I wish you A Safe, Happy & Especially, a Healthy New Year!
There are many new initiatives coming from Strata-gee this year. It's going to be a great year!
See you in 2021! HAPPY NEW YEAR!
Ted