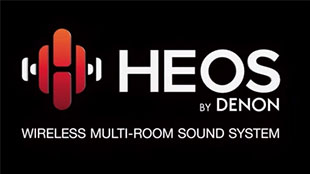 An independent commercial finance company, Siena Lending Group, announced last week that it has worked with North Mill Capital to close on a three-year asset-based revolving credit facility in the amount of $25 million with D&M Holdings, Inc. and D&M Canada, Inc. Siena says that the funds will support D&M's growth and their "seasonal working capital requirements." It will also, apparently, help Denon grow their HEOS line. Why do we say that? Read on…
See more on this, including how this deal connects to Denon's HEOS line…
As most readers of Strata-gee.com know, D&M Holdings is the parent company of brands such as Denon, Marantz, and Boston Acoustics. Last year, D&M launched a new line of wireless speakers and music systems under the auspices of Denon, called HEOS by Denon. This new line, which looks to be designed to compete with wireless system kingpin Sonos, features a more limited, specialty distribution – reportedly with more profit margin offered to dealers.
While still small in market share as compared to Sonos, sources tell us that Denon has done well with HEOS and the company has recently rolled out several new models – including a wireless soundbar and subwoofer system earlier this month – to expand the HEOS ecosystem.
"We are pleased to provide a flexible asset based facility to D&M Holdings US, Inc. and D&M Canada, Inc. that will help the companies grow and execute their growth initiatives especially regarding HEOS – its wireless multi-room sound system," said David Grende, President and CEO of Siena Lending Group as reported on the ABL Advisor blog. "We are pleased that D&M recognized Siena Lending Group's successful track record of delivering what we propose and our ability to structure a transaction that was flexible and fits all of their needs. The management team at D&M is first class and we look forward to working with them as they execute on their strategic plan."

HEOS wireless soundbar and subwoofer system that ties in with your whole home HEOS system
No details were provided as to just how the deal breaks down the responsibilities between Siena and North Mill Capital, who is a national asset-based lender and factor with offices in Princeton, New Jersey and Minneapolis, Minnesota.
"We are pleased to have Siena as a financial partner," said Blake DeSimone, D&M's Chief Financial Officer in a statement. "Siena's management team is experienced and highly regarded in the lending industry. They took the time to understand our business and to structure a deal that will help the company accelerate growth and expand our footprint with HEOS, the company's wireless multi-room sound system."
Learn more about HEOS by Denon by visiting: denon.com/en-us.