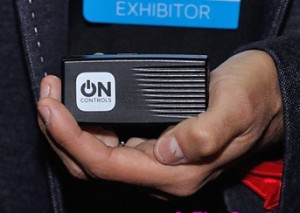 On Controls launched their new On Controls Connect at last month's CEDIA Expo and we received an impressive demo of this little remote access device. On Controls – a cloud-based home automation system – makes it easy for installers to add remote connectivity to their On Controls-based system – a capability that is sure to delight clients.
See more on this new On Controls Connect solution…
On Controls Connect is simply a small device that you plug into your network…anywhere on the network. Then you pair it with your preferred control device, such as a smartphone or tablet – and you instantly have full access and control…it's a snap!
No complex setup routines. No cascading series of configuration settings. No programming necessary. The installation process is so fast and easy, installers and integrators are freed to focus on other areas.
And On Controls Connect is so compact, there is no concerns about it taking up precious rack space or shelf space. As you can see in the photo below…it literally fits in the palm of your hand.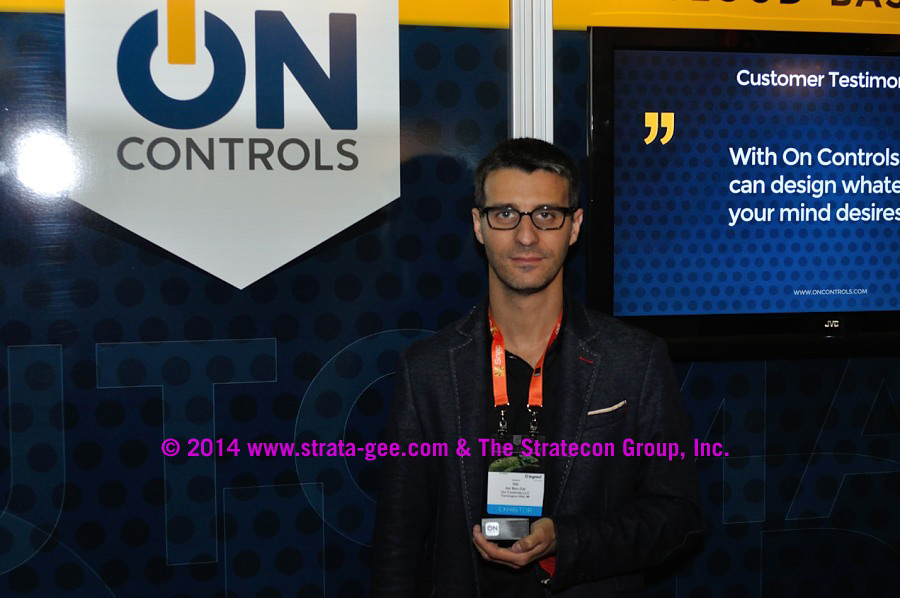 And no worries about security, all On Controls Connect remote communications are fully encrypted. Not only that, but the system tracks all smart devices IP address and if there is some catastrophic failure (like area-wide power outage) the system automatically realigns the system on next power up.
We met with Itai Ben-Gai, On Controls Co-Founder & CEO at Expo and he put the system through its paces. The user interface (UI) is fully customizable. As Ben-Gai showed us, the system's interface is customized to the person…no to the room. Makes sense.
This is an extremely quick and easy installation for integrators. The unit is expected to sell for an MSRP of somewhere in the $200-$400 range. There will be an additional yearly subscription fee and On Controls tells us that they will be offering installers a revenue sharing arrangement.
For more information on On Controls Connect, see: www.oncontrols.com.