Control4 launched their new EA (for Entertainment & Automation) Series of controllers which looks to broaden the appeal of the brand to potentially a whole new class of users. The EA series offers simple but competent control of your music and video content – with solutions priced as low as $600 – as well as automation. Some Control4 integrators are saying this new line effectively bridges the gap between the DIY consumer and the entry-level automation system.
See more on this impressive new offering from Control4…
How important was the launch of this new EA series for Control4? So important that the company organized a live launch event for over 800 of their dealers at 12 locations nationally. They also streamed the announcement even beyond these organized centers. The excitement is clearly that the company feels that EA opens up a new and wider class of consumers for its dealers thanks to the greater affordability of the series.
Considering the power and elegance of these solutions, Control4 took a new approach – with thinner and smaller controllers more likely to be installed in the room, near the system components, such as the television. As such, there are special mounting brackets for each model: the EA-1, EA-3, and EA-5 (the number indicates the number of zones the product addresses).
A Gateway Drug
The design philosophy of the series is oriented more towards a multi-room music system or entertainment system control center feel, even though home automation is also clearly addressed with the ability to control lighting, security systems, thermostats, door locks, cameras, etc. It's as if Control4 is using a simple but full-featured home entertainment system control solution as the gateway drug to an eventual full-fledged, whole house, home automation solution.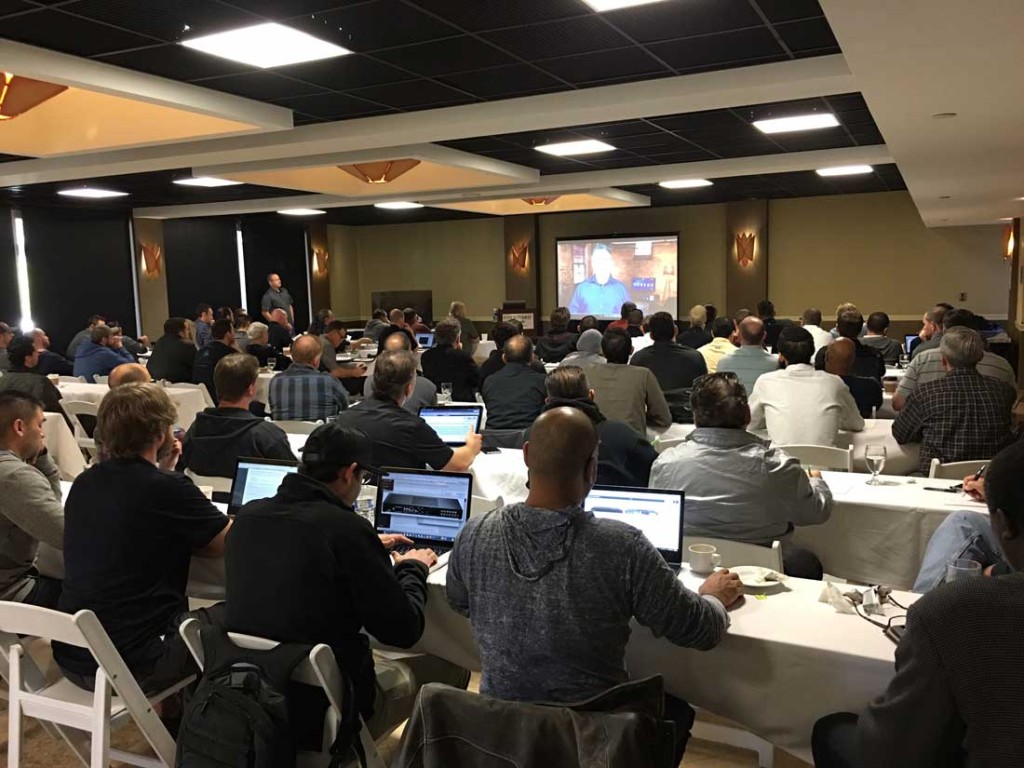 "The EA Series represent an all-new starting point for the next wave of smart home innovation and will enable our dealers to offer the Control4 experience to a broader set of homeowners and businesses," said Martin Plaehn, CEO of Control4 in a prepared statement. "Designed and priced to serve the needs of families just starting out with a single room solution, as well as for those automating massive residences with hundreds of connected devices, the EA Series solution can be personalized to match any lifestyle."
In order to demonstrate it's audio "street cred," EA controllers all come with high-resolution audio built-in as a standard feature. And they all offer the ability to stream the user's personal music from any iOS device to different rooms/zones, as well as offering native support for some of the most popular streaming services, like Deezer, Tidal, Pandora, Rhapsody, Napster, and TuneIn.
This is a smart, Smart Home system from Control4, that allows the user to start with a relatively modest system, but easily expand from there as their needs grow. And all of this comes with no trade-off in quality or technology.
Fire Up Your Family Room with the EA-1
The line starts with the EA-1, a single zone controller that is bundled with their SR-260 remote control. The company says that the EA-1 features an advanced multi-core processor that offers a new level of speed and performance for "instantaneous, interactive on-screen control and access to lighting, security, music, and video solutions."
The EA-1 is ready to control a relatively extensive system including Blu-ray players, cable or satellite boxes, TVs, game consoles – as well as virtually any product that has infrared or serial control capability. Furthermore, thanks to its IP control capability, the company notes it can control Apple TV, Roku, televisions, AVRs or any other network connected device.

And, as is true with the entire EA line, the EA-1 is a music streamer ready for any of your network-resident content, or from a variety of streaming services, or from your AirPlay-enabled devices using Control4's ShairBridge technology. You can even use the USB port to directly connect a hard drive, easily putting that content into play.
Control4 has designed a new user-interface for a better on-screen experience when accessing and using your content or controlling devices throughout your home. And all this in a slim and small chassis that can literally be mounted just about anywhere – including behind your TV. Control4 has pretty much thought of everything, including using external antennas for the Wi-Fi and Zigbee to allow for more flexible installation scenarios.
Here's an interesting little stat – according to Control4, the diminutive EA-1 can control 9,500 connected products, without even breaking a sweat.
The EA-1 Bundle (includes the SR-260 remote control) is available to Control4 dealers now and sells for an MSRP of $600.
See the full Spec Sheet on the EA-1 here: EA-1 Data Sheet

EA-3 – More Muscle for Multi-room
For those looking to address more than just the family room, the EA-3 is the first step to true multi-room bliss, thanks to its built-in 3-zone capability. For the most part, that's its biggest advantage over the EA-1.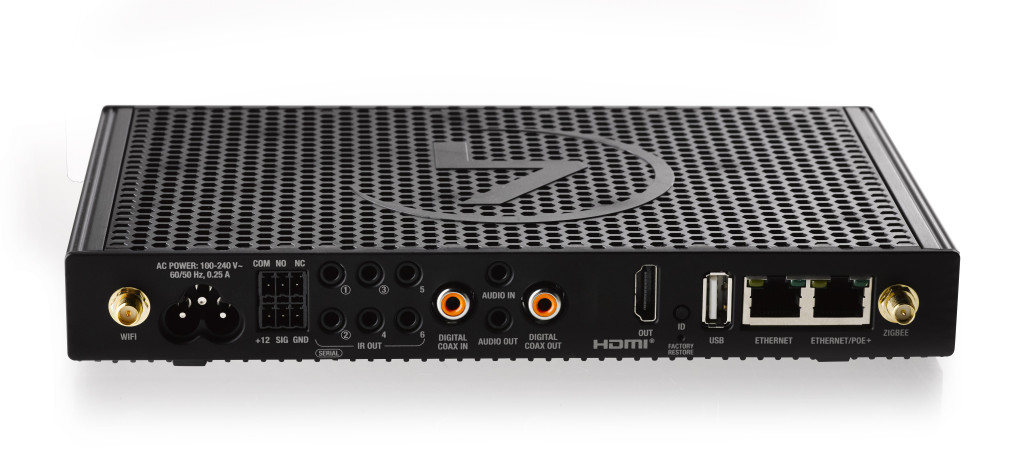 However, the EA-3 does build in more connectivity for more robust capabilities. For example, the EA-3 offers three separate audio outputs for more flexibility. Also, the EA-3 features a built-in two port Ethernet switch for more installation flexibility, and even a Power-over-Ethernet (PoE) capability.
The EA-3 is available now to Control4 dealers and sells for a MSRP of $1,000.
See the full Spec Sheet on the EA-3 here: EA-3 Data Sheet

EA-5 – The Mac-Daddy of Multi-room Automation
This brings us to their top-of-the-line EA-5, a full 5-zone, whole-house automation solution. The EA-5 offers the "ultimate smart home experience," the company says, with the highest-quality audio of the EA series. It also has enough processing power to coordinate hundreds of smart devices.
According to Control4, with the EA-5 the "whole family can browse massive music libraries, distribute high-resolution music and control 4K video throughout the house, power and automate sophisticated home theaters, set up and manage complex interior and exterior lighting scenes, integrate with sophisticated security and communications systems, and control climate in multiple zones." In short, just about anything you might imagine you could do with a whole-home automation solution.
Control4 says the EA-5 features high-quality DACs and offers an "audiophile-grade" signal-to-noise ratio of 118dB for the highest quality of audio performance in all 5 zones. You can even add more EA-5s or EA-3s if you need to expand beyond 5 zones.

And, much like the upgrade to the EA-3 over the EA-1, the EA-5 further expands connectivity to include a five-port gigabit network switch, eSATA port for direct connection to music or video content on a hard drive. The EA-5 is available to Control4 dealers now, with a MSRP of $2,000.
See the full Spec Sheet on the EA-5 here: EA-5 Data Sheet
All of the EA Series come with the latest Control4 2.8.1 operating system and are compatible with iOS and Android mobile devices. You can even operate an EA Series controller with your Apple Watch.
See more on Control4 at: www.control4.com.